ESPN launched 42 years ago today. George Grande and Lee Leonard hosted the first episode of "SportsCenter."
888 Close to $2.76B Deal with William Hill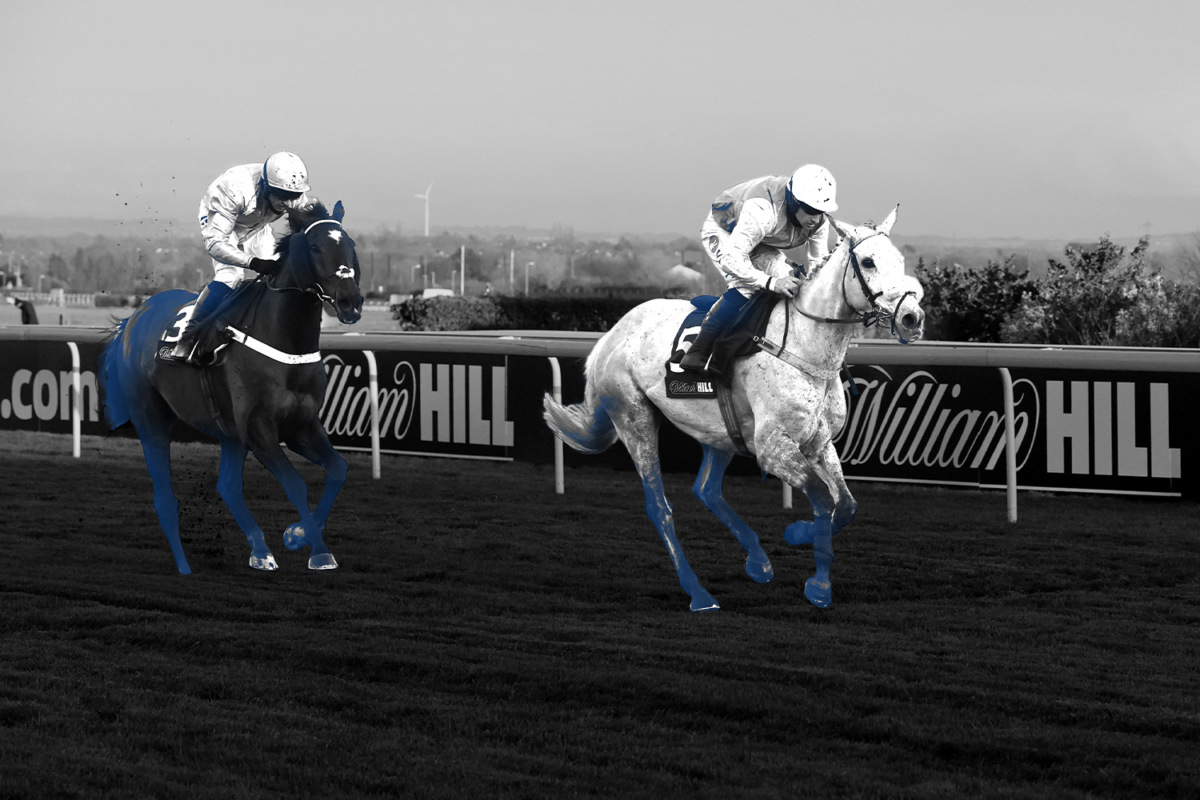 Sports betting company William Hill appears close to cashing in its overseas operations in a deal with 888 Holdings worth over $2.76 billion.
Mobile gambling operator 888 beat out several private equity firms vying for the deal, including Betfred, Apollo Global Management, and Tipico. CVC Capital Partners, a former owner of William Hill, dropped out of the bidding process in August.
U.K.-based William Hill was acquired by Caesars Entertainment in April for around $4 billion.
The deal with 888 includes around 1,500 in-person betting shops in the U.K. and William Hill's online operations in Spain and Italy.
It's the second big move in sports betting for 888 this month: Sports Illustrated launched its online sportsbook in partnership with 888 last week. The two companies struck a deal in June, allowing 888 to use the 67-year-old magazine's name and branding in sports betting properties.
Gibraltar-based 888 is listed on the London Stock Exchange with a market capitalization of $2.08 billion. In addition to its online sports betting operations, 888 runs online gambling and poker sites.
The company's value has increased 267% since the beginning of 2020.
On Holding To Raise Up to $622M In IPO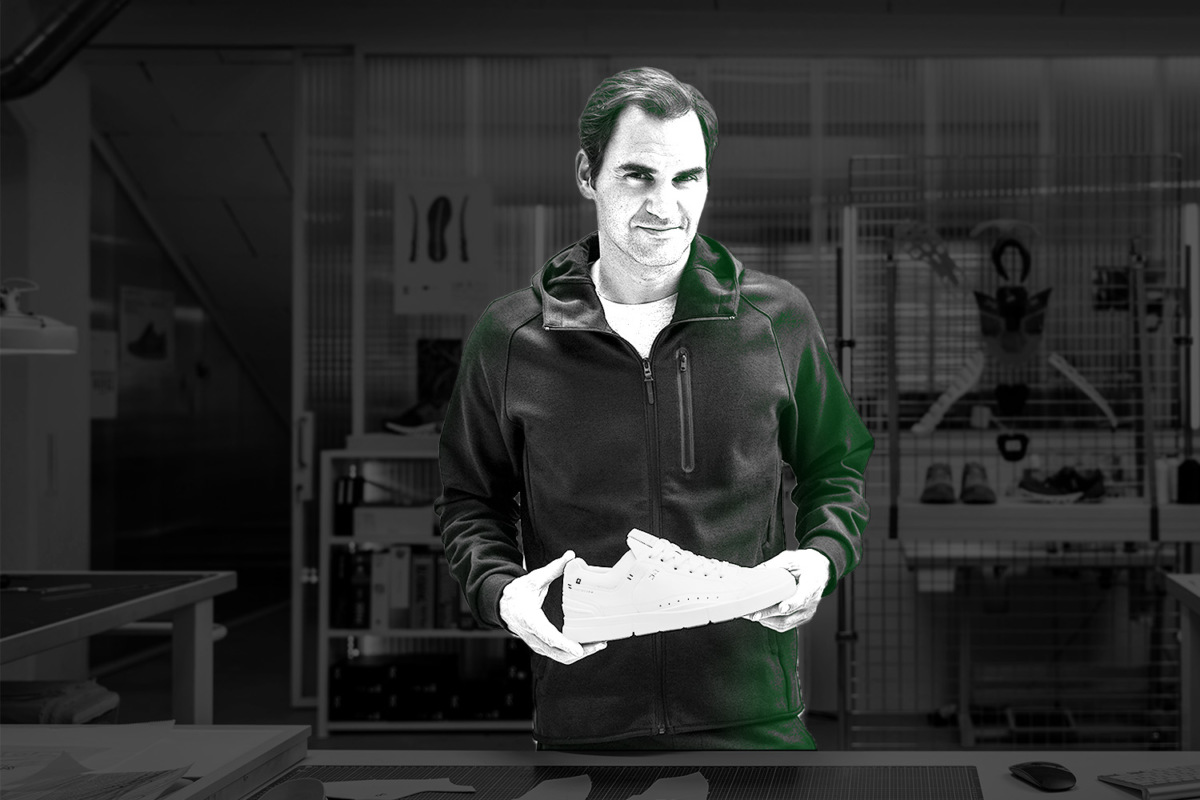 Two weeks after filing for an IPO, On Holding — known for On running shoes — revealed plans to raise as much as $622 million as part of the offering.
With 31.1 million shares priced at $18 to $20 each, the sale would value On at up to $5.5 billion if a greenshoe option — which grants the underwriter permission to sell more shares if demand is high — is exercised, according to Bloomberg.
On should have little problem selling the shares after increased interest from investors and consumers recently.
Roger Federer, tennis star and the seventh-highest-paid athlete in the world, invested $54 million in the company in 2019 after 20 years with Nike. Stripes and Point Break Capital are also listed as investors in the filing.
On's net sales for the six months that ended in June were up 84% to $344.2 million from $186.5 million the year prior.
The company will be listed under ticker ONON on the NYSE. After its last funding round, On reached a reported valuation of around $2 billion.
On running shoes are currently sold at more than 6,500 retail stores in over 50 countries.
SPONSORED BY TUBI
Uncover Insights On The Sports Streaming Audience
There are more opportunities than ever for advertisers to reach net-new incremental TV audiences.
Take the sports streaming audience for example – as more and more sports content is delivered via over the top devices, Streaming TV is creating new opportunities for advertisers looking to engage with fans.
According to Tubi's latest report, over half of streaming sports fans prefer ad supported services and in the next 12-18 months, nearly a quarter of sports advertisers' budgets will shift to Streaming Services.
Download Tubi's full report today to uncover more insights on sports audiences, viewership numbers, actionable ad strategies and more.
Sportradar Plans to Raise $532M In IPO
Sportradar plans to raise as much as $532 million for an IPO, per a regulatory filing on Tuesday. The sports data aggregator will offer 19 million Class A shares priced between $25 and $28 apiece.
As part of the transaction, entities affiliated with Eldridge and Radcliff Management have agreed to purchase $159 million worth of Class A shares at the IPO price. 
Sportradar has been expanding rapidly ahead of its debut as a publicly traded company.
March: The company agreed to acquire Synergy Sports, a college sports data and video analytics provider.
May: The company agreed to acquire InteractSport, an Australian sports data company with expertise in cricket.
August: It extended its partnership with FanDuel, making Sportradar its data and odds supplier for U.S. sports through 2028.
Sportradar planned to go public in March via a merger with Horizon Acquisition Corp., a SPAC backed by Los Angeles Dodgers co-owner Todd Boehly, valuing the company at $10 billion.
The deal dissolved following SEC-issued guidance that some SPAC investments shouldn't be classified as equity, but as assets or liabilities.
Sportradar pocketed $478 million in revenue in 2020 and generated $26.1 million of net income during the same period.
SPONSORED BY DRAFTKINGS
NFL Wild Cards Instant Win Challenge
Excited for football season? Enter the Wild Cards Instant Win Challenge FREE now until the start of NFL season. As an official partner of the NFL, DraftKings is the best place for all of your NFL action.
How to Play:
All DraftKings customers receive their first Wild Card for

free

. Each card will either feature a player challenge or an instant win prize.

1 in 4 cards is an instant win!

If your NFL player hits their player challenge during Week 1 or Week 2, you win the prize on the card.

Earn up to six total Wild Cards by playing DFS and Sportsbook. You must claim your first free card to start making progress towards future Wild Cards and track your progress in your account.
Play FREE for your share of over $50 Million in prizes. Grand Prizes include Super Bowl LVI tickets, $25,000 cash, and $1,000 DK Dollars!
Market Movers
U.S. stocks were mixed on Tuesday following unfavorable labor market data. Here's a look at how sports-related stocks performed:
(Note: All as of market close on 9/7/21)
Calling all witches and wizards — the time has come once again. That's right, all eight Harry Potter films will be streaming on HBO Max, so don't miss your ride on the Hogwarts Express.
How to Watch: Now streaming on HBO Max.*
What's It About? Harry Potter is a collection of eight films based on the world-renowned series of books written by British author J. K. Rowling. The films bring Rowling's stories to life in the most fantastical way, chronicling the life of young wizard Harry Potter as he and his friends fight for the greater good in opposition of the evil Lord Voldemort.
Starring: Daniel Radcliffe, Emma Watson, Rupert Grint, Alan Rickman
FOS POV: Whether you're a parent who's watching these films for the first time with your kids or you're a millennial who grew up on these movies and just wants to binge-watch them again, the Harry Potter collection truly offers something for everyone. It's one of the most renowned fantasy epics of all time, packed with suspenseful storylines, catchy soundtracks, and plenty of magic. So don't miss your ride on the Hogwarts express this September.
Win a Pair of ElClásico Tickets
In addition to winning gear, every referral will earn an entry into the 2022 ElClásico ticket giveaway! ESPN is the new home of LaLiga in the U.S. Follow the best soccer league in the world with the top stars, across all ESPN platforms.
It's easy to spread the word. Copy and paste your unique link below and share it in an email or on your timeline. One referral = one entry.
Your custom referral link: [RH_REFLINK]
Or use these one-tap sharing methods: