Hollywood couldn't have scripted Angel City FC's home debut much better. In front of a sellout crowd of 22,000 at Banc of California Stadium in Los Angeles — that included stars like Jennifer Garner and Julie Foudy — the NWSL club beat the North Carolina Courage, 2–1.
Last-Minute $5.3B Chelsea Bid Reportedly Falls Short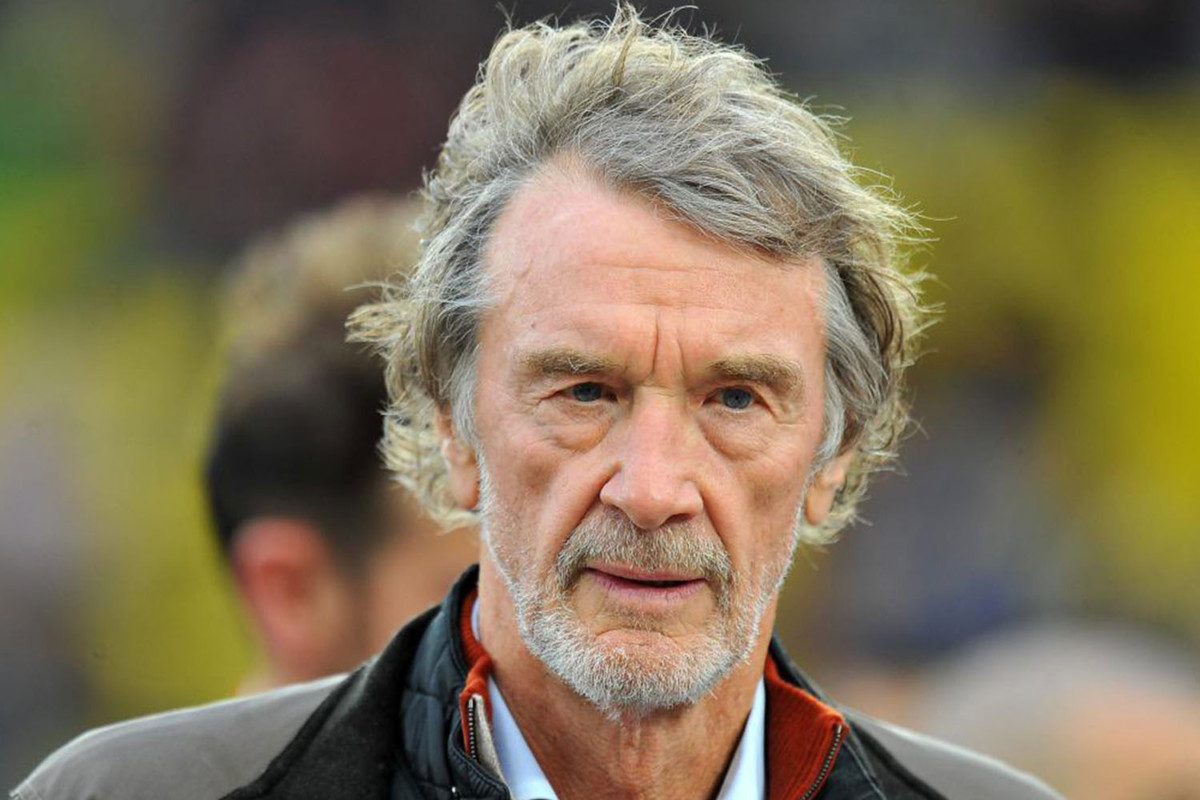 After a two-month process whittled down the contenders to buy Chelsea FC to three groups, British billionaire Jim Ratcliffe appeared to throw the sale into flux with a late $5.3 billion bid.
His massive bid was actually lower than that of his competitors, according to the Times.
On Friday, the group led by Todd Boehly entered exclusive negotiations to purchase the club.
In addition to the Los Angeles Dodgers, Lakers, and Sparks co-owner, the consortium includes billionaire Hansjorg Wyss, who made his fortune in the medical device industry, and real estate investor Jonathan Goldstein.
The group is in a five-day window to finalize the sale.
Boehly reportedly won't attempt a resolution with British telecom company Three, which suspended its partnership with Chelsea in March, seeking more lucrative American sponsors instead.
America Buys In
Should Boehly gain control of the club, he will represent a tipping point for the Premier League: For the first time, more Americans than Britons will hold majority stakes in teams, by a margin of seven to six.
Boehly would join Stan Kroenke (Arsenal), John Henry and Tom Werner (Liverpool), and the Glazer family (Manchester United) in owning teams on both sides of the pond.
New Jersey Devils and Philadelphia 76ers co-owners Josh Harris and David Blitzer, who bid for Chelsea, own stakes in Crystal Palace, while 49ers Enterprises, which owns the NFL team by the same name, owns 44% of Leeds United, with an option to take 100% control of the team in 2024 for over $500 million.
Audi, Porsche Rolling Into Formula 1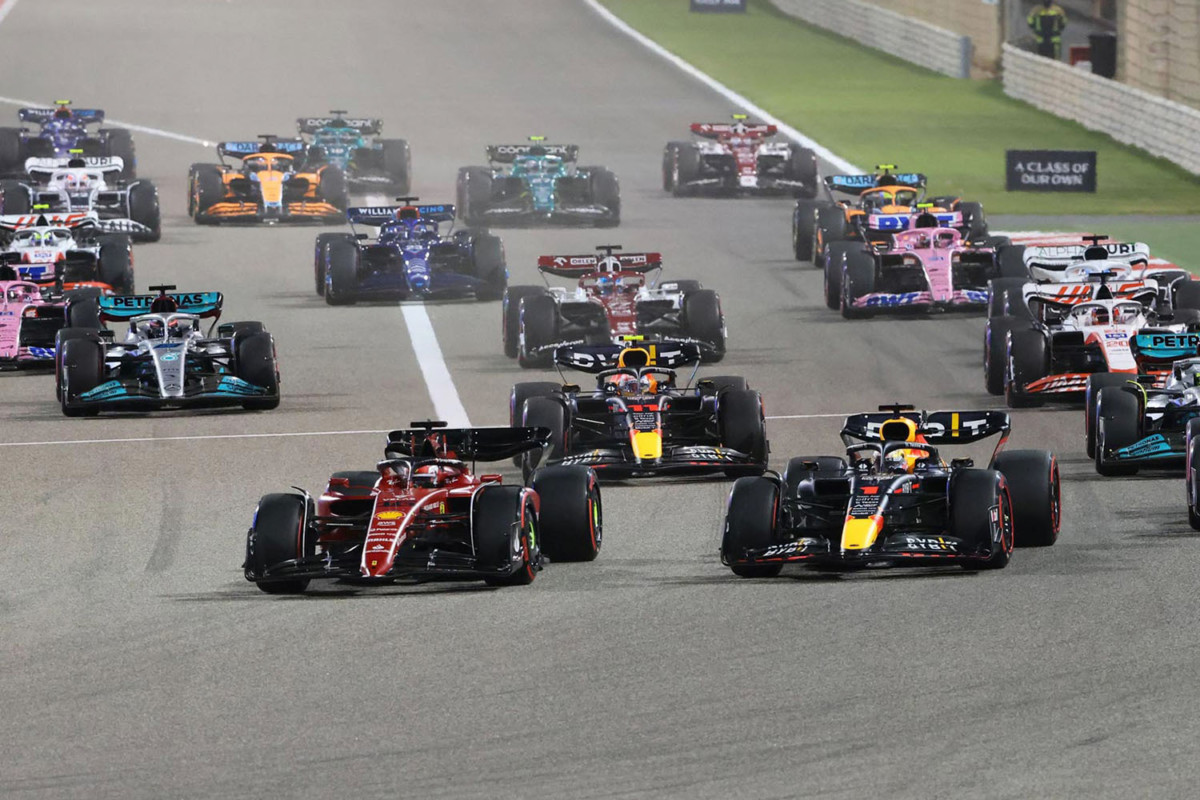 Plans for Audi and Porsche to join Formula 1 have been approved, Volkswagen CEO Herbert Diess said following the board of directors' decision on Monday.
Joining F1 will generate more money than it will cost, as Porsche and Audi are two of Volkswagen's most important revenue streams, according to Diess.
F1 is averaging 1.1 million viewers on ESPN through its first four races of the season, up 22% compared to the same period last year.
Porsche and Audi, two of Volkswagen's 12 car companies, would join separate F1 teams.
Porsche intends to partner with Red Bull Racing.
Audi is expected to join McLaren's racing team.
In March, Audi was reportedly ready to offer around $556.3 million to buy a stake in McLaren's F1 unit, per Reuters. A month later, the German luxury car brand reportedly raised its offer to $718 million, according to Germany's Automobilwoche.
Porsche is considering an IPO to fund its move into F1 and development of electric vehicles. An IPO could come as early as Q4 2022.
Perfect Match
Volkswagen and F1 align through an effort to promote sustainability. F1 plans to be carbon neutral by 2030, while Volkswagen aims to be carbon neutral on its balance sheet by 2050, which includes its vehicles and plants.
F1 is implementing new engine rules in 2026 requiring all power units to run on 100% sustainable fuel.
SPONSORED BY FIDELITY
Chasing Success After the Game
When Andrew "Hawk" Hawkins made it to the NFL and had a chance to compete for a contract, all he wanted was to play one game and retire. After he played one game, he realized he had an opportunity to do far more – not just in the NFL, but in life outside of football.
In episode four of Second Acts, presented by Fidelity, Hawk shares some incredible stories about his career including:
Growing up a Bengals fan, and playing for the team in the NFL (1:50)
Making the most of every opportunity football gave him (7:45)
StatusPro, his tech company with Troy Jones, and partnering with the NFL (10:45)
Watch the full episode now.
Embracer Goes On Gaming Studio Spending Spree
Video game development studios Crystal Dynamics, Eidos, and Square Enix Montreal have been acquired by Embracer Group for $300 million in cash and debt.
The deal adds a catalog of video game IPs — including the Tomb Raider, Legacy of Kain, and Thief franchises — to Embracer Group's already long list. Embracer will continue sales and operations of more than 50 of the studios' back-catalog games.
Embracer's portfolio will include more than 230 games and a catalog of more than 850-owned franchises.
It currently has 119 internal game development studios and stakes in other companies including Amplifier Game Invest, Dark Horse, and DECA Games.
The acquisition, which will add roughly 1,100 employees and eight global locations to Embracer, is expected to close in the company's fiscal second quarter of 2022. Embracer claims the U.S. will be its No. 1 country by number of game developers upon deal close.
Embracing Additions
Over the past couple of years, Embracer Group has made its fair share of headlines for acquisitions.
Last February 2021, Embracer announced plans to buy AAA studio Gearbox for $1.3 billion and Easybrain for $640 million. In November 2020, the company announced the purchase of 12 smaller game studios and a PR firm in a single day.
In the quarter ending December 2021, Embracer reported a 135% increase in net sales to roughly $513.6 million.
SPONSORED BY TICKETMASTER
The Kraken: Elevating the Season Ticket Experience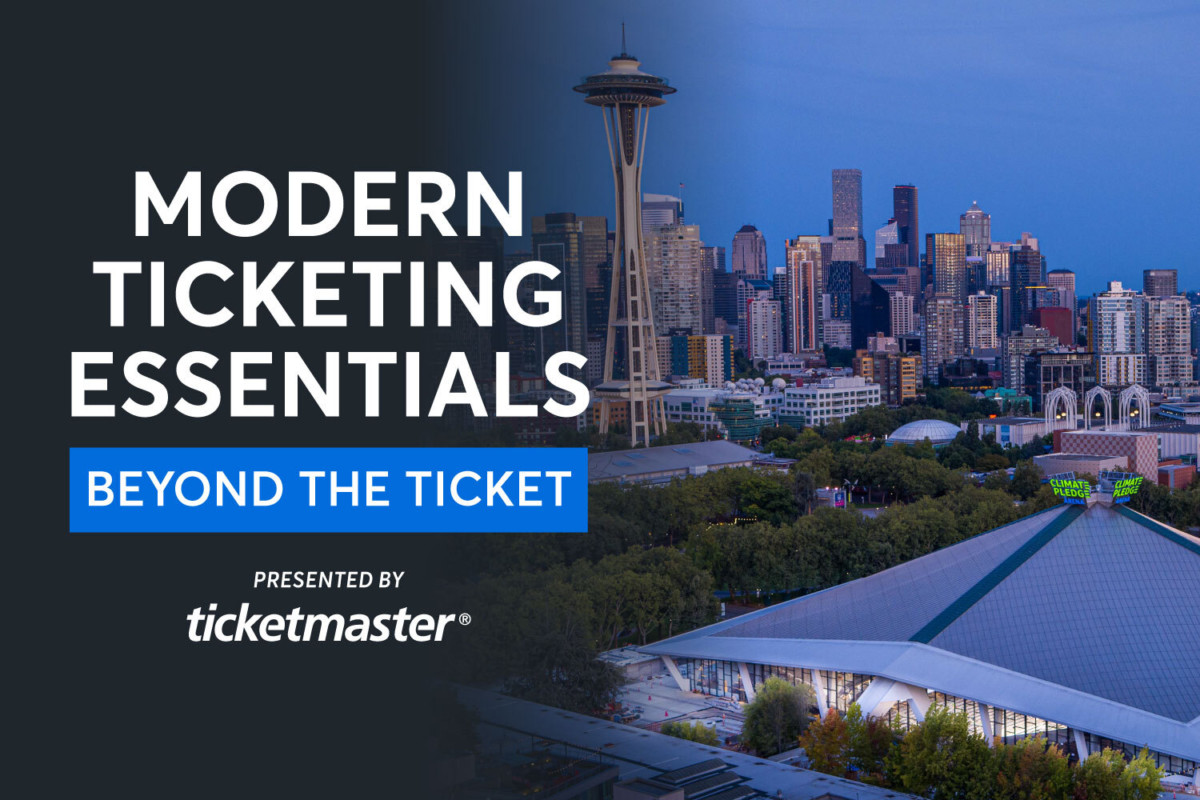 The next generation of fans is here. 
Front Office Sports, together with Ticketmaster, have created Modern Ticketing Essentials: Beyond the Ticket, a free online course to learn the foundations needed to bring the fan experience to new heights – far beyond the ticket.  
The course lineup includes How the Kraken Are Leveling Up for Season Ticket Holders, with discussion around new capabilities that elevate the season ticket holder experience. The lesson, led by Scott Aller, Sr. Client Development Director at Ticketmaster, includes a panel discussion inside Climate Pledge Arena with Scott Menefee and Bill Chapin from the Kraken, and Dana Hammer, Director of Product at Ticketmaster. 
It's totally free and upon completion, participants will receive a verified digital badge to let everyone know you're certified. Register now!
Market Movers
U.S. stocks experienced declines across all three major indexes on Monday. Here's a look at how sports-related stocks performed:
(Note: All as of market close on 5/2/22)
The Philadelphia 76ers face the Miami Heat on Monday at FTX Arena for Game 1 of the Eastern Conference playoff semifinals.
How to Watch: 7:30 p.m. ET on TNT
Betting Odds: Heat -7.5 || ML -365 || O/U 208.5
Pick: Expect the 76ers to struggle without Joel Embiid. Take Miami to cover.