NCAA Division II and III canceled their fall sports championships, BodyArmor continues its climb toward sports drink supremacy, the Seattle Kraken are a hot item, and the WWE brings on a new president.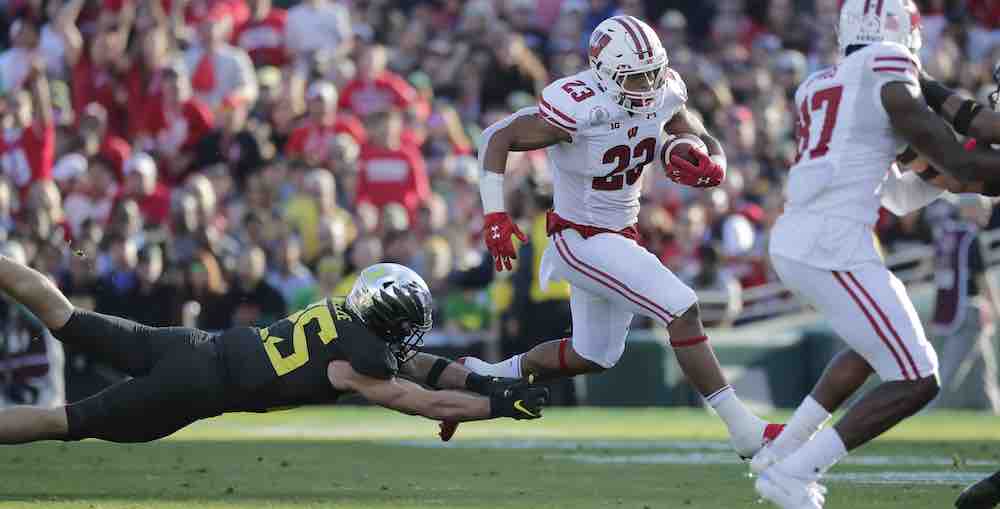 NCAA Division II and III canceled their respective fall sports championships after the NCAA allowed each division to make its own determination on whether to play or not. Division I will have until Aug. 21 to decide whether it will hold fall championships. The NCAA did, however, direct the divisions to safeguard student-athlete health, scholarships and eligibility through the coronavirus pandemic.
The decision will not come lightly for Division I, where football can generate as much as 75% of a school's athletic department revenue — with some of the top programs bringing in as much as $150 million. Even if Division I championships are canceled, the Power 5 conferences could band together and hold their own.
While Division I presidents determine their best course of action, Wednesday was a big day for college sports news:
— UConn became the first Football Bowl Subdivision team to cancel its football season.
— The American Athletic Conference said it would play eight conference football games, while the Mountain West is planning a 10-game schedule with two non-conference games.
— Big Ten football players formed a group to address concerns around playing a season, following in the footsteps of Pac-12 players.
— The Pac-12 is working on an up to $1 billion loan program to help its athletic departments bridge the revenue gap if the 2020 football season is canceled.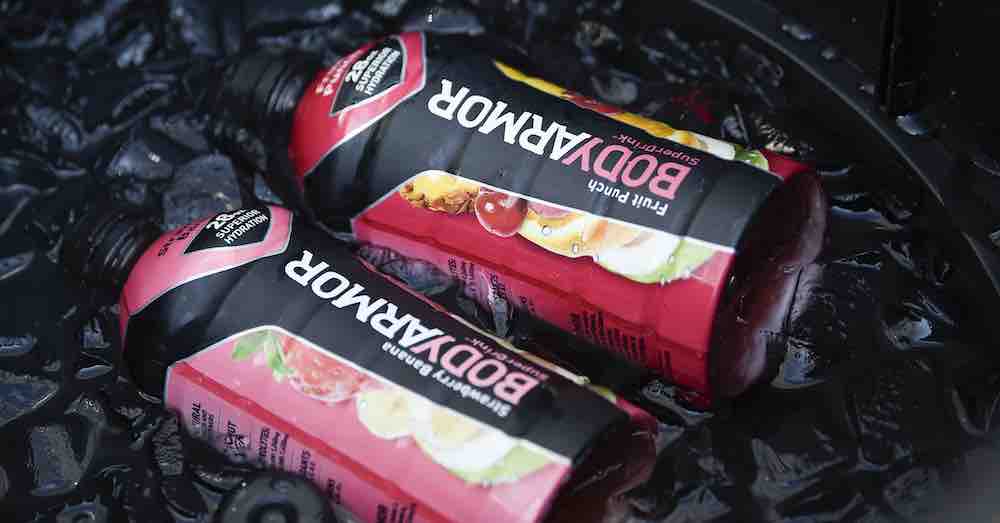 As BodyArmor looks to challenge Gatorade for the position as the top-selling sports drink, it will continue to look to superstar athletes to lead its charge. The company recently passed Powerade to become the number two sports drink brand by sales, and is expected to surpass $1 billion in sales this year. It had $400 million in sales in 2018.
That push will be aided by its latest additions to its portfolio of athlete partners, which include Christian McCaffrey, Trae Young, Sabrina Ionescu, CeeDee Lamb, Kemba Walker, Drew Lock and Ronald Acuña Jr. All seven also now have equity stakes in BodyArmor.
BodyArmor founder Mike Repole said that he believes the brand will pass Gatorade as the top-selling sports drink by 2025. It currently has more than 10% market share. In comparison, Gatorade has nearly 70%.
Those efforts were boosted in 2018 when Coca-Cola took a significant stake in BodyArmor and brought it into its distribution network, despite owning Powerade. Coca-Cola previously purchased another brand Repole started: Glacéau, which includes Vitaminwater.
BodyArmor's Existing Partnership Portfolio:
— Official sports drink of the NCAA, MLS and UFC
— Los Angeles Angels outfielder Mike Trout
— Houston Rockets guard James Harden
— Tennis player Naomi Osaka
— Golfer Dustin Johnson
— USWNT & OL Reign winger Megan Rapinoe
SPONSORED
#GamedayInsider Virtual Happy Hour

As sports begin to restart around the country, sponsorship activation is a key topic for sports properties at all levels of the game. Today at 4:30 EST, SQWAD CEO & Co-Founder Nick Lawson will be talking all things sponsorship as part of From Now On's #GamedayInsider series. Nick will moderate a discussion around current trends, challenges and opportunities in sports sponsorship activation, including creative and engaging solutions for connecting sponsors with fans.
How are you rethinking sponsorship as games resume amidst the pandemic? What requests are teams hearing most from sponsors?  How are sponsors evaluating digital assets?
Register to join the conversation and get answers to all these questions and more.
Still 18 months from its first puck drop, the Seattle Kraken are the talk of the NHL. The Kraken have become the best-selling NHL expansion identity launch, selling four times as much merchandise as the Vegas Golden Knights following their reveal in 2016, according to Fanatics.
Since July 24, Seattle ranks in the top-five selling teams in all sports across Fanatics, and has two of the top-three selling products. The team's ownership group paid $650 million for the expansion rights, which were awarded in 2018.
Kraken Kounter:
— 20 million website views within 24 hours of the name reveal.
— 157% increase in social media following in the same span.
— 32,000 season ticket deposits.
— 35% increase in season ticket wait list, now up to more than 51,000.
— 13,069 orders on Seattle's "Release the Kraken" e-commerce store.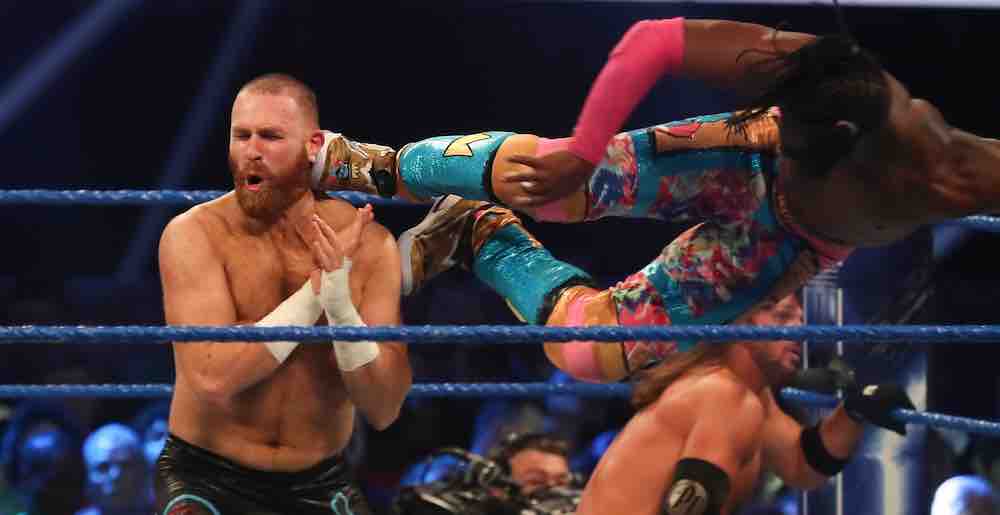 WWE, fighting falling television ratings and other coronavirus-related challenges, is tagging in a new senior executive to strengthen its business. Nick Khan, previously CAA's co-head of television, was named WWE's new president and chief revenue officer yesterday.
Well known in the world of sports representation after working with broadcasters like Keith Olbermann and Hannah Storm, Khan took on clients like the SEC and Top Rank Boxing to secure their media rights deals. He also helped WWE negotiate its recent deals with Fox and NBCUniversal, which are valued at $468 million combined annually. WWE previously received $130 million annually for those same rights.
Khan's familiarity with WWE and a 'deepening friendship' with chairman and CEO Vince McMahon were cited as major reasons for his jump. His broadcast deal experience could also prove useful as WWE looks for a new TV rights deal in the Middle East and whatever the future may hold for the WWE Network, which is rumored to be for sale.
SPONSORED
Looking for new glasses?
Finding glasses that fit your face, your vision needs, and your style can be an annoying process. Warby Parker has found a way to make it much easier, and you don't even have to leave your home.
Find your perfect frames with their style quiz. Their style quiz will help you find the best frames for you—based on shape, color, and more. Then, you can take five pairs for a spin for five days, at home, and for free. Even shipping and returns are free!
You can even outfit any Warby Parker glasses (no prescription necessary) with blue-light-filtering lenses for just $50. Take the stress off your eyes and your wallet and try it out.