Sports organizations granted PPP loans, Under Armour looks to sell MyFitnessPal app, gyms lose ground as tenants, and the WNBA stands up for social justice.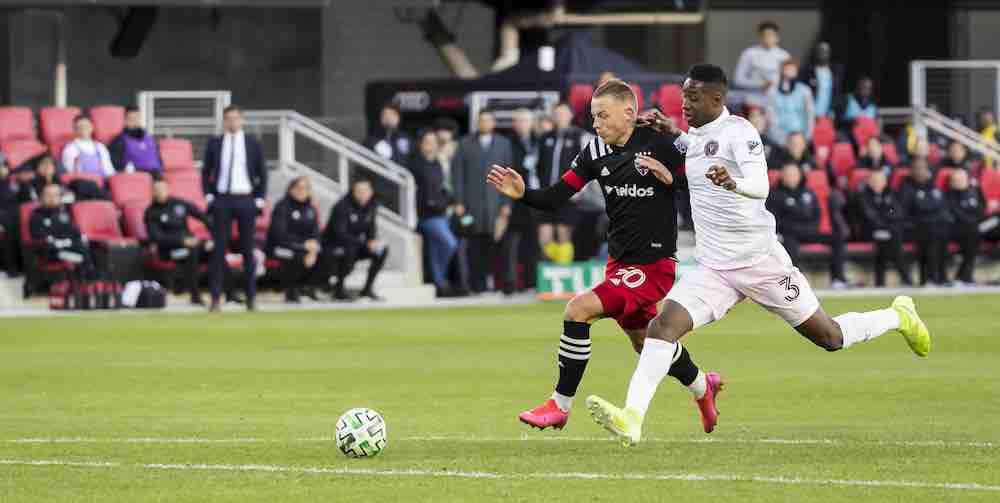 More than 500 sports organizations were awarded money through the Paycheck Protection Program, according to data released Monday that disclosed all recipients that were awarded more than $150,000. No teams from the NFL, NBA, MLB, and NHL were on the list.
Leagues
— Big 3 Basketball: $1.6 million; returned $700,000
— Major League Rugby: $1 million to $2 million
— NWSL: $1 million to $2 million
— Premier Lacrosse League: $1 million to $2 Million
MLS Teams
— D.C. United: $1 million to $2 million
— Inter Miami: $1 million to $2 million
— Orlando City: $2 million to $5 million
— Seattle Sounders: $2 million and $5 million
Agencies
— Intersport: $2 million to $5 million
— Rep 1 Baseball + Rep 1 Football: $150,000 to $350,000 each
— Rosenhaus Sports Representation: $150,000 to $350,000
— Scott Boras Inc.: $1 million to $2 million
College Athletics
— Big Sky Conference: $150,000 to $350,000
— Conference USA: $350,000 to $1 million
— Ole Miss Athletics Foundation: $350,000 to $1 million
— National Association of Intercollegiate Athletics: $350,000 to $1 million
Other Notable Recipients
—  Most USA national governing bodies were granted loans, including USA Basketball, USA Cycling, USA Football, and USA Swimming. The U.S. Anti-Doping Agency was also granted a loan.
—  Tom Brady's TB12 was granted a loan between $350,000 and $1 million, while New York Road Runners, which organizes the New York City Marathon, received a loan between $2 million and $5 million.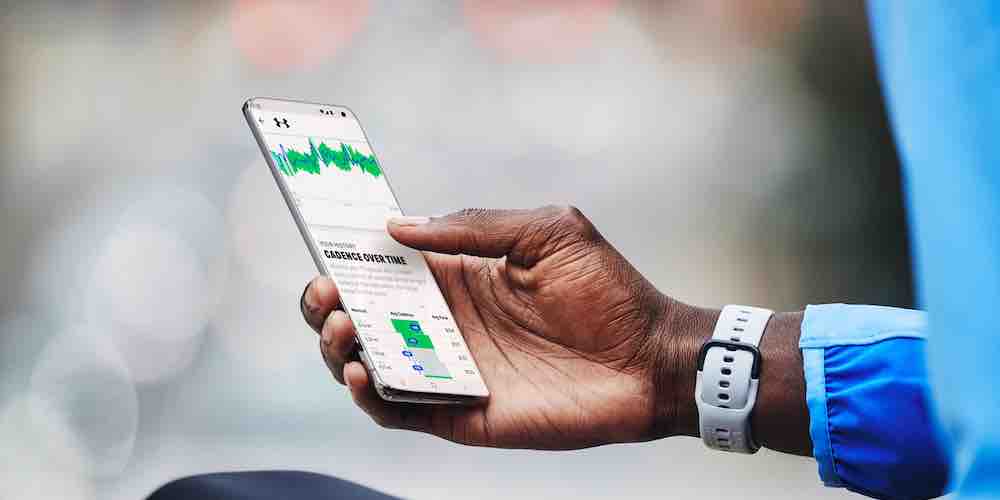 Under Armour is looking to sell the MyFitnessPal app. The apparel company bought the app for approximately $475 million in 2015 as it looked to continue building out a suite of fitness apps and platforms that included MapMyFitness and Endomondo.
That app ecosystem was supposed to provide UA 'unparalleled data and insight' into athletes while forming deeper relationships with customers. While the company saw an 8.9% uptick in revenue in the first quarter this fiscal year from its connected fitness business, UA's overall revenue dropped 23%. The $136 million in revenue for the connected fitness category in 2019 was less than 3% of its total sales.
The potential sale of MyFitnessPal is UA's latest move to shed assets and liabilities as sales continue to tumble. Last month, the company started looking to get out of deals with colleges, including its 15-year, $280 million contract with UCLA.
Under Armour's struggles come as Nike's shares have jumped 10% the past three months and Lululemon purchased at-home fitness startup Mirror for $500 million last week. Analysts once projected UA as in the same realm as Nike and Adidas, but after losing out on apparel trends like athleisure, there is now a large gap between the company and its rivals.
SPONSORED
The Presentation Software Your Team Needs

Founded in 2010, Minneapolis-based Sportsdigita has revolutionized the ways teams pitch to prospects with its cloud-based presentation platform, Digideck. Named to the Inc. 5000 list of Fastest Growing U.S. Companies, Sportsdigita combines a deep understanding of sports sponsorship, ticketing, and premium experiences with best-in-class software technologies to solve business problems.
Sportsdigita's roster of over 400 professional and collegiate teams includes the biggest brands in sports worldwide. For more information about Sportsdigita visit www.sportsdigita.com and www.thedigideck.com.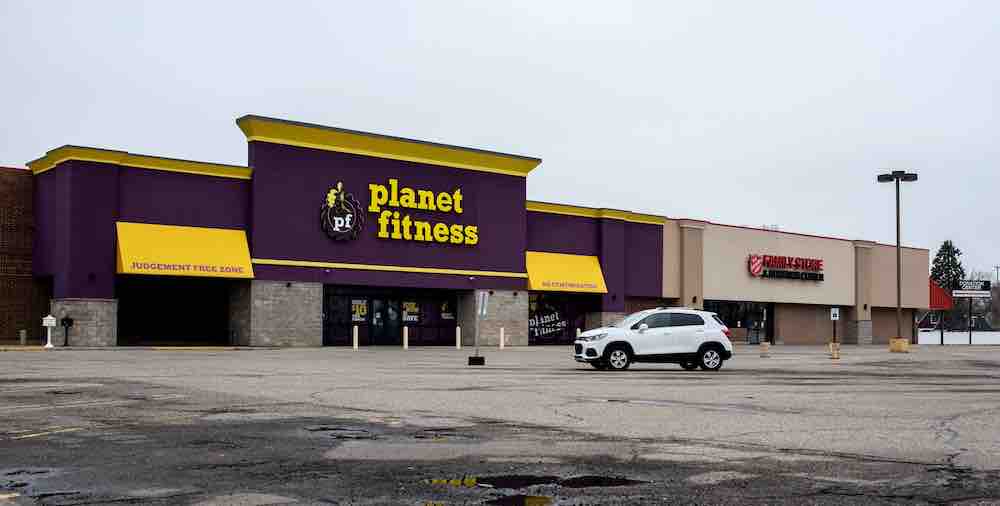 Prior to the coronavirus pandemic, retail real estate companies banked on solid performance from gyms. Gyms filled large footprints and offered a service that was hard to replicate online, while drawing in ancillary businesses like spas and healthy food and beverage options.
But with the population trying to stay away from each other, gyms are struggling. Several gym chains have filed bankruptcy including Gold's Gym International and 24 Hour Fitness, stemming from months without gym-goers. One landlord said he has received 37% of fitness-sector rent payments the past few months.
As gyms remain closed, there's an exploding trend of at-home fitness options – including Peloton, which reported a 66% increase in quarterly sales in May – and a growing hesitancy from members to head the gyms that are open as a pandemic surges around them. The week of June 11 saw fitness-sector foot traffic down 57% year-over-year, while other retail chains recovered approximately 80%.
Atlanta Dream co-owner and U.S. Sen. Kelly Loeffler has come under fire for asking the league and WNBA Commissioner Cathy Engelbert to step back from its plans to promote social justice causes when it tips off this month. Loeffler said the league's plan of promoting the Black Lives Matters movement and the 'Say Her Name' campaign "sends a message of exclusion." Loeffler's comments quickly were met with opposition from players.
Engelbert and the league released a statement in response on Tuesday: "The WNBA is based on the principle of equal and fair treatment of all people and we, along with the teams and players, will continue to use our platforms to vigorously advocate for social justice. Sen. Kelly Loeffler has not served as a Governor of the Atlanta Dream since October 2019 and is no longer involved in the day-to-day business of the team."
The WNBA previously announced that players could wear Breonna Taylor's last name on their uniforms throughout the season, in honor of the Black woman who was shot and killed in a no-knock search warrant not related to her in Louisville. The players will also wear warm-up shirts all season with 'Black Lives Matter' on the front and 'Say Her Name' on the back.
SPONSORED
Give Your Fans Their Place In The Stadium
In the past, your team's fans would tailgate at dawn, paint their faces, and brave the elements to show their support. While they might not be able to do that now, you can give them the next best thing.
Cardboard Fans from Coyote Promotions can give your team the ability to sell cardboard cutouts to your most loyal fans and sponsors and have them right in the stadium during games and practices. They might not be there physically for every goal scored, but they can be there in spirit.
Both FuboTV and YouTube TV have issued price hikes alongside new content deals, raising concerns if cord-cutters will balk at rising prices that drove them away from cable packages in the first place.
The shutdown of the sports industry has sidelined thousands of sports broadcast workers. But even as leagues return, many are afraid their jobs may never come back.
Patrick Mouratoglou, well known in the tennis world as Serena Williams' coach, is looking to shake up the sport and bring in new fans via his new Ultimate Tennis Showdown.
Have you resumed going to the gym?
Tuesday's Answer
40% of respondents said an athlete will sign a contract larger than Patrick Mahomes two or more years from now; 37% said within a year or two; 13% said within a year; and 10% said never.