Patrick Mahomes signs record deal, the NHL gets ready to skate again, Microsoft looks at Warner Bros. gaming, and leagues announce coronavirus test results.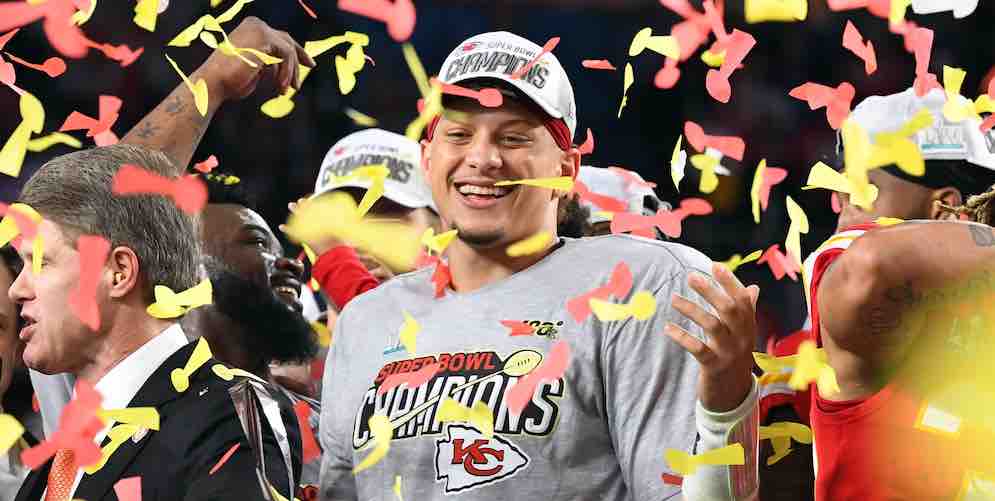 Super Bowl MVP Patrick Mahomes now has the largest contract in sports history, signing a 10-year extension with the Kansas City Chiefs worth up to an estimated $503 million. The new deal will go into effect in 2022 as Mahomes currently has two years and $27.6 million left on his existing contract. The $150 million in guaranteed money, however, is less than MLB players Mike Trout, Bryce Harper, Manny Machado, and Gerrit Cole will receive.
Trout, the 28-year-old Los Angeles Angels outfielder, previously had the largest contract after signing a 12-year, $430 million deal in March 2019. MLB players dominate the list of the largest contracts in North American sports history, with Mahomes as the only non-baseball player. Houston Rockets guard James Harden is just outside the top 10 with his four-year, $228 million deal that kicks in next season.
Largest Contracts in North American History
Patrick Mahomes – 10-year, $503 million (July 2020)
Mike Trout – 12-year, $426.5 million (March 2019)
Bryce Harper – 13-year, $330 million (February 2019)
Giancarlo Stanton – 13-year, $325 million (November 2014)
Gerrit Cole, 9-year – $324 million (December 2019)
Manny Machado – 10-year, $300 million (February 2019)
Alex Rodriguez – 10-year, $275 million (December 2007)
Nolan Arenado – 8-year, $260 million (February 2019)
Alex Rodriguez – 10-year, $252 million (December 2000)
Miguel Cabrera – 8-year, $248 million (March 2014)
The NHL and NHL Players Association have agreed to protocols to open training camps and resume the season in Toronto and Edmonton. A new six-year Collective Bargaining Agreement extension was also agreed upon.
Among The Details:
— Teams will have 52 people in the bubble, including owners, players, coaches, executives and staff. Each team also needs at least one physician, one compliance officer, and one content creator/social media member.
— COVID-19 testing will occur daily for everyone in the team bubble, but also any people who might come into contact with them like hotel housekeeping and bartenders. That could be more than 2,000 tests daily.
— Both the NHL and NHLPA have the ability to postpone, delay, move or cancel games. Teams could be fined or lose a draft pick if compliance is broken and players who refuse testing will not be allowed to play. Players can opt out of playing without penalty.
— Along with teams having their own designated hotel floors and access to pool and fitness areas, the NHL will plan league-approved excursions, like golfing. Player families will be able to join the bubble for the Conference and Stanley Cup Finals in Edmonton. Until then, the NHL will offer families assistance like grocery delivery and errand delivery services.
SPONSORED
Drive Impressions On The (Virtual) Course

As the most realistic, free golf game, WGT by Topgolf has the unique ability to connect brands with passionate sports fans and drive real-time conversations through live streamed events, custom tournaments and unique brand integrations.
1.5MM monthly average users are experiencing famous courses like Pebble Beach, St Andrews, Bandon Dunes and Wolf Creek, providing an opportunity for players all over the world to connect.
See what professional athletes and gamers of all skill levels are talking about and give it a try. Download it for free today on iOS, Android or Amazon devices, PC, Mac and now on Steam!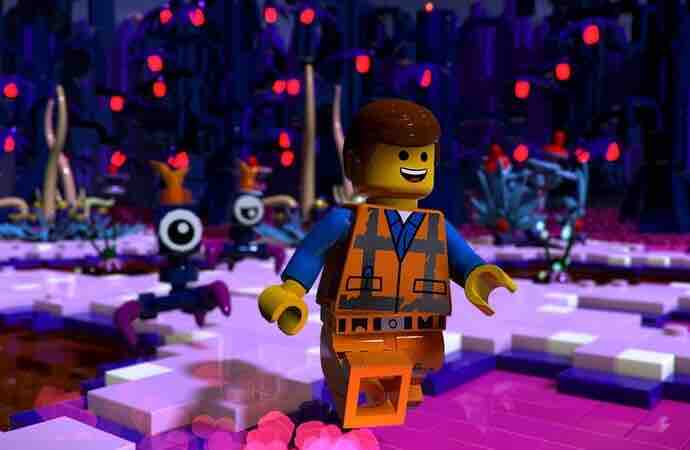 Just weeks after Microsoft announced that it was shutting down its streaming service Mixer, the company is reportedly interested in acquiring Warner Bros.' games division, according to The Information. The division publishes games like Mortal Kombat as well as franchises based on DC Comics like Batman, Harry Potter, and Lego.
If the deal were to go through, Microsoft would significantly expand its Xbox group publishing efforts, while Warner's parent AT&T could use the proceeds to pay down its $154 billion in debt. AT&T, however, hasn't decided definitively to sell the gaming entity. Take-Two Interactive, Electronic Arts, and Activision Blizzard have also expressed interest in the gaming division, which could cost upwards of $4 billion.
Microsoft is set to launch its latest Xbox in the coming months, which will arrive with an added focus on internally developed games, starting with Halo's latest edition. The company's decision to shut down Mixer stemmed from its inability to attract viewers like its main competitor, Amazon-owned Twitch — Mixer had 106 million hours watched in the second quarter while Twitch had 5 billion. It subsequently struck a deal with Facebook Gaming to transition Mixer's viewers and streamers to that platform.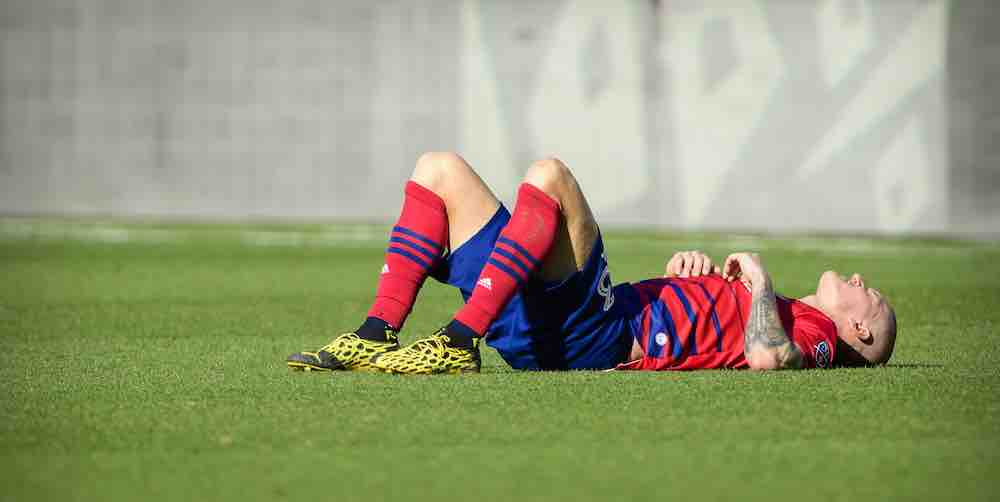 FC Dallas has pulled out of the MLS is Back Tournament, which is set to begin Wednesday. Since arriving in Orlando for the tournament last week, ten players and a coach have tested positive for COVID-19. Previously, the team's first match against Vancouver had been postponed. Monday also brought news that reigning MLS MVP, LAFC forward Carlos Vela, will not participate in the tournament citing health risks.
Around The Leagues:
— MLB and MLBPA announced its first set of test results from the intake screening process as players returned to training camp. The league conducted 3,185 tests with a 1.2% positive rate, with 31 players and seven staff members testing positive. Nineteen clubs had at least one positive.
— While the low positive rate was encouraging, the Washington Nationals – who had two players test positive – Houston Astros, Oakland Athletics, and Los Angeles Angels canceled or delayed workouts as they waited for their results to return. The testing frustrations could add to a growing list of players who have dropped out of this season.
— The NHL has administered more than 2,900 tests – including more than 1,400 last week – to a group of 396 players that had returned to their practice facilities as of yesterday. Twenty-three of the tests have returned positive. The league is also aware of 12 players outside phase two protocol who have tested positive.
— The NBA announced 25 of 341 players tested were positive last week. The Milwaukee Bucks and Sacramento Kings have shut down their practice facilities, joining the Denver Nuggets, Miami Heat, Los Angeles Clippers, and Brooklyn Nets who have done the same following test results.
— As the WNBA gears up to play its season, the league said out of 137 players tested last week, seven tested positive and will remain in self-isolation until cleared by a physician. Eleven of 12 teams arrived at the IMG Academy in Florida on Monday, with the Indiana Fever delaying their arrival by five days.
SPONSORED
Passion That Stands Out
Now more than ever, fans want to show their favorite teams how much they support them. Even if they can't be there in-person, they are craving ways to be at the game. 
Cardboard Fans from Coyote Promotions allows fans to purchase cardboard cutouts of themselves that can then be placed within your stadium. These can also be easily incorporated into sponsor activations, or other promotional activities. 
While your revenue grows, your athletes can also look into the stands while they compete and know that until things get back to normal, someone has their back. Schedule a call with Coyote Promotions today to learn more.
June 29 would've been the first day of the 2020 Wimbledon Championships. But with no tournament this year, the All England Lawn & Tennis Club is engaging fans digitally.
After coronavirus-related delays, FIFA and U.S. Soccer are taking steps towards selecting the 10 U.S. cities that will host matches during the 2026 FIFA World Cup.
Colin Kaepernick is adding Walt Disney Co. to his budding media portfolio following deals with publishing platform Medium and Netflix.
How long until an athlete from a North American league signs a contract larger than Mahomes?
Monday's Answer
47% of respondents said their companies use Zoom for video conferencing; 25% said Microsoft Teams; 10% said Google Hangouts; 9% said Webex; and 9% said other.