Welcome to FOS College, where we're covering all the uncertainties swirling around pandemic college basketball.
In this week's edition:
Prominent women's basketball teams opt out of the season

COVID-19 variant causes chaos in University of Michigan athletics

UCLA's re-imagined pandemic budget 
– Amanda Christovich
Vermont WBB Had Enough of Pandemic Basketball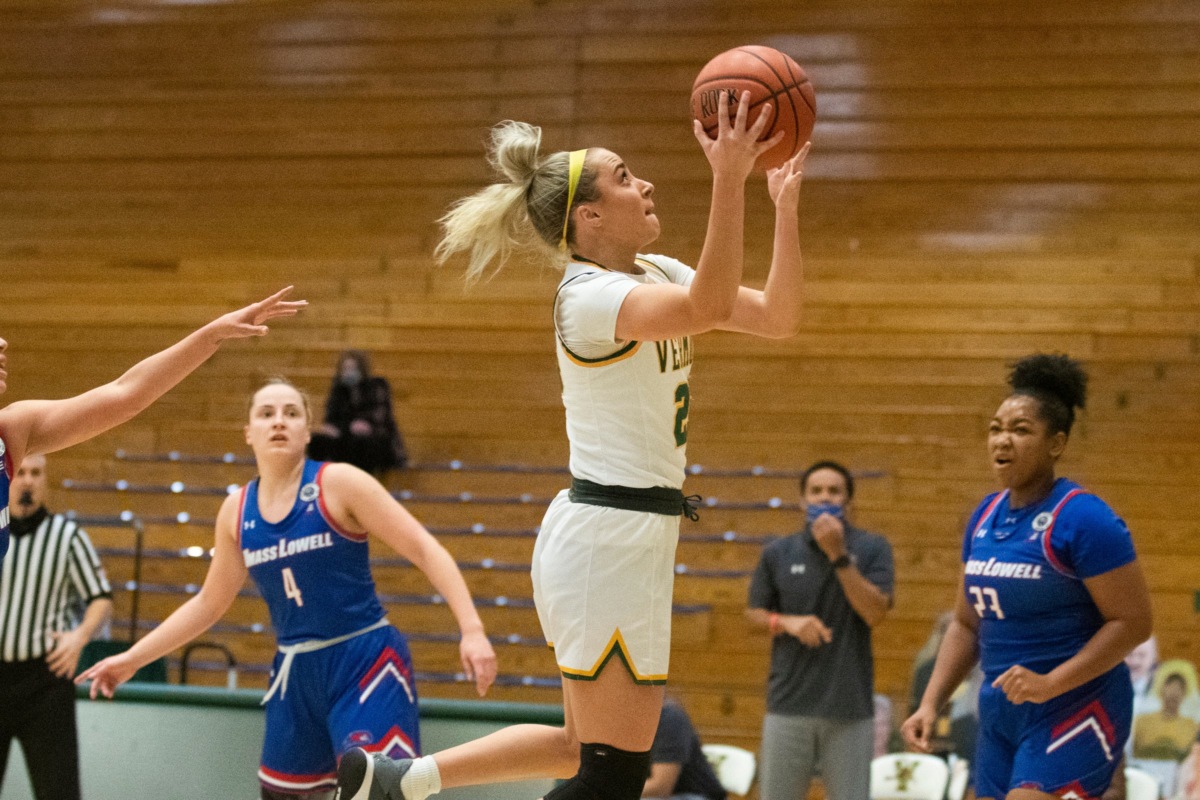 On Jan. 24, University of Vermont women's basketball announced that players had chosen to abruptly end their season because of COVID-19 concerns.
"The fear outweighed continuing," head coach Alisa Kresge told reporters the following day.
Vermont is the latest Division I women's basketball team to cancel their season mid-stream.
"This decision, I think, really takes a lot of courage," Vermont athletic director Jeff Schulman told reporters.
Meanwhile, male counterparts for the five women's teams who have opted out since December still plan to finish their seasons, salvaging the financial windfall from TV inventory and hopefully the upcoming March Madness tournament.
Why Opt Out Now?
Women's basketball players at Vermont, Duke, SMU, and Vanderbilt chose to opt out themselves — administrators didn't decide for them, like they did at the Ivy League, for example.
The Catamounts made the decision two days after the entire department paused for what Schulman called an "uptick" in cases.
The team's concern over long-term COVID-19 symptoms, and exasperation from repeated quarantining and scheduling changes, led to their verdict, Kresge said. "It was just the culmination of the unknowns [that] took its toll for our players."
Vermont's decision to opt out wasn't influenced by other programs' actions, Kresge said.
Finances an Afterthought
Schulman said the financial ramifications for Vermont would not cause a departmental ripple effect:
The program plans to continue funding players' scholarships.
It may even retain travel expenses now that certain trips have been canceled.
It won't lose distributions from the NCAA or America East Conference, as neither distribution depends upon the women's team finishing their season.
Some prominent women's basketball teams earn notable revenue — UConn, for example, has its own TV contract with SNY and averaged close to 10,000 fans per game in 2019-20.
But mostly, the burden to produce games, and thus profit, doesn't fall on women's teams.
COVID-19 Variant Causes Mayhem at Michigan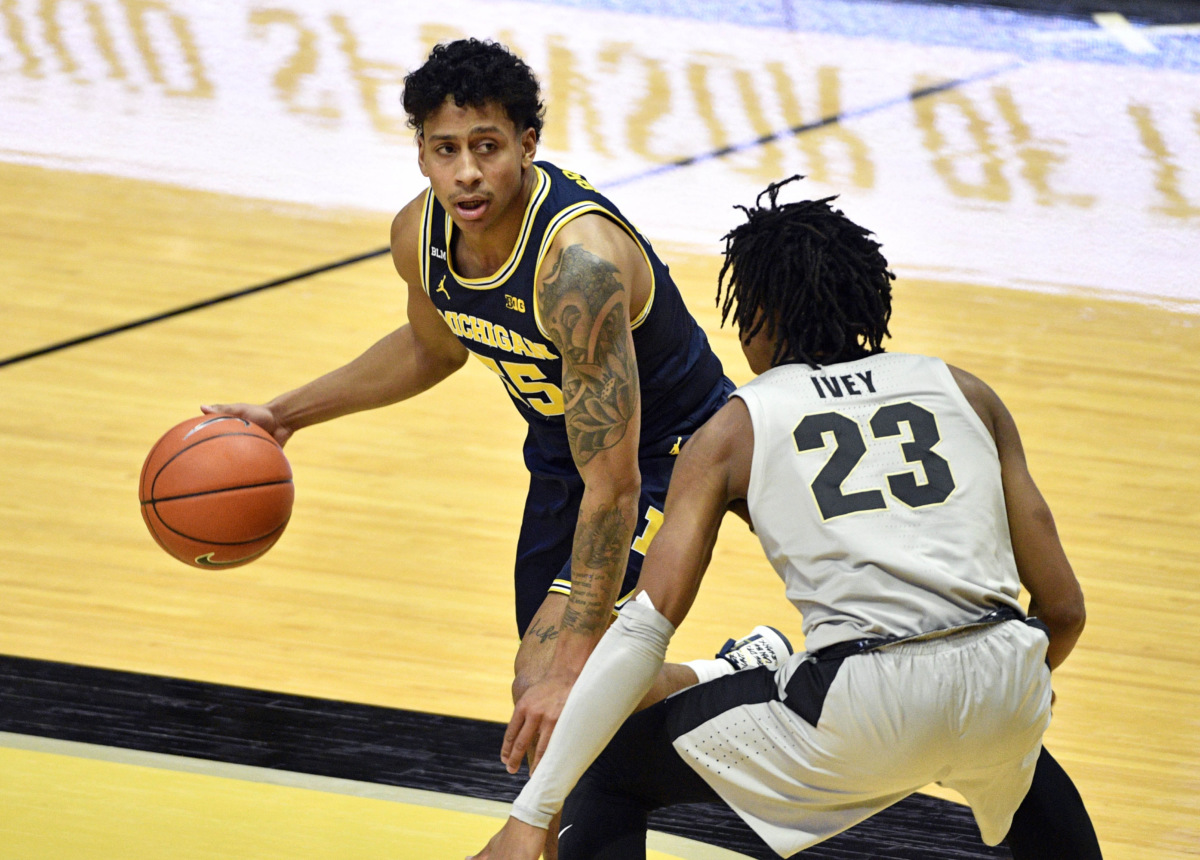 A highly contagious COVID-19 variant originating in the U.K. found a home in Ann Arbor.
Multiple University of Michigan personnel tested positive this week, and the entire athletic department paused for 14 days while all athletes quarantined.
The shutdown comes less than two months before Selection Sunday, and the Wolverine men are currently No. 4 in the nation — positioned for a top seed in the tournament.
The team is unlikely to lose tournament eligibility after playing the minimum required number of games. But the program faces a logistical nightmare without the ability to practice or compete as a group for two weeks.
Should the COVID-19 variant threaten the team's postseason, however, dire financial losses could befall both the program and the entire Big Ten: Conferences' share of the revenue is dictated by how far their teams advance.
A Muddled Decision
"Canceling competitions is never something we want to do, but with so many unknowns about this variant of COVID-19, we must do everything we can to minimize the spread," athletic director Warde Manuel said in a statement.
The state's health department "mandated" a shutdown, according to a Michigan athletics statement.
But a letter obtained by The Detroit News stated that the health department only recommended the shutdown, suggesting the university may have made the ultimate decision.
The health department and school's refusal to take responsibility for handing down the final decision follows a common political dance in big-time college sports this year. No one wants to be blamed for shutting down competition in areas where college sports reign supreme.
Athletes Fight Back
Some Wolverines are unfazed by the COVID-19 variant. A coalition of athletes released a statement on Jan. 25 expressing the desire to be released from quarantine to resume competition and practice.
In a Change.org petition that garnered more than 4,000 signatures in 24 hours, athletes called the shutdown and quarantine "unnecessary" and "unfair." They asked that the state health department reassess its shutdown "mandate," saying that Michigan athletics would halt competition if the situation were dire enough.
As mentioned previously, however, it's unclear who actually forced the shutdown.
SPONSORED
Pitch like the Pros with Sportsdigita!

Sportsdigita is changing the way the biggest brands in sports tell their story with its cloud-based presentation platform, Digideck. With a rich roster of 400+ teams and universities globally, Sportsdigita is helping organizations drive revenue in the digital age.
Digideck is helping colleges and universities step up their game with solutions for:
✅ Recruiting
✅ Development
✅ Ticketing
✅ Sponsorship
Learn more and request a demo, visit sportsdigita.com!
UCLA Reveals Pandemic-Induced Budget Alterations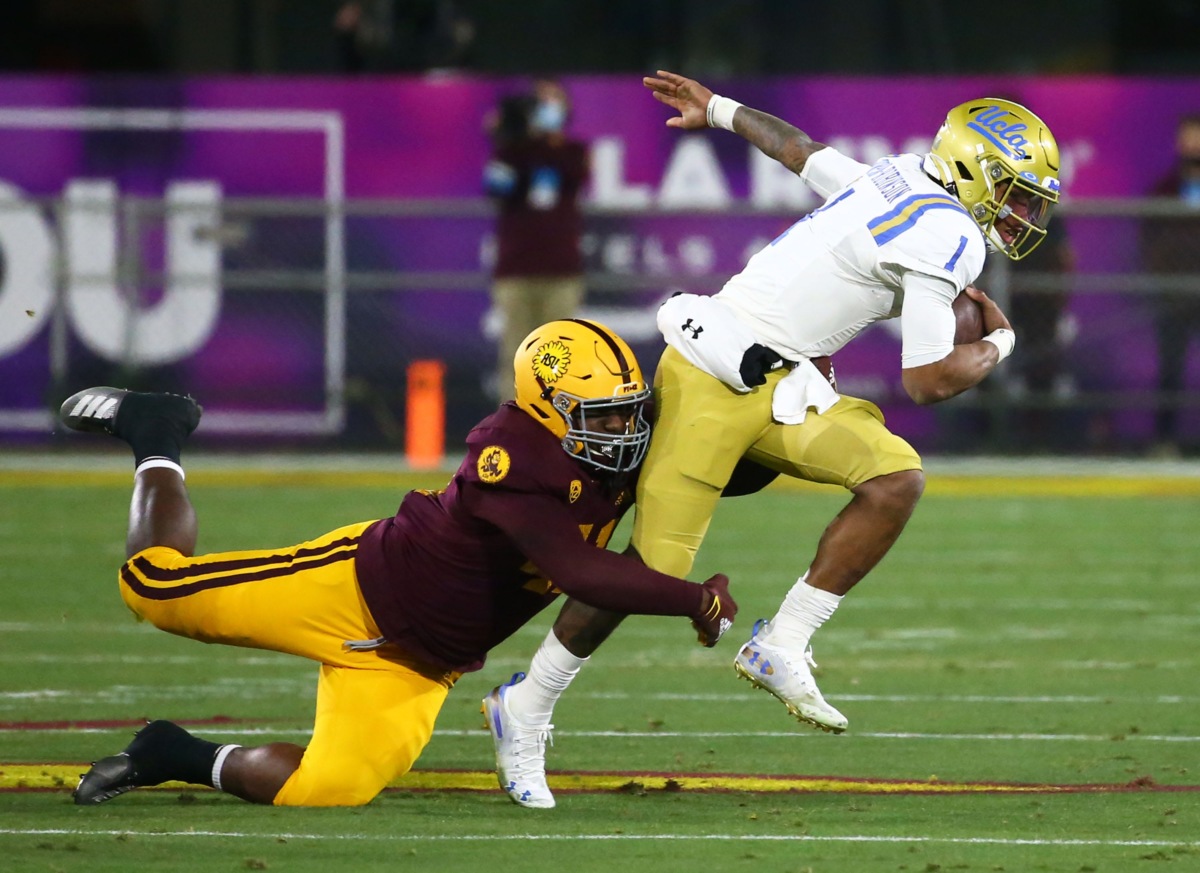 Financial records are beginning to reveal how college sports budgets have buckled under the pandemic's weight: The cancellation of the men's tournament contributed to an almost $56 million shortfall, and reported overspending in Power 5 departments continued.
While athletic departments nationwide have laid off staff and cut sports, UCLA has found a way to avoid these drastic measures.
UCLA Athletics Chief Financial Officer Chris Iacoi explained during an NCAA Convention seminar how the program reworked its 2020-21 budget to accommodate pandemic losses — providing insight into how the uncertainties of 2020-21 translate to a Power 5 balance sheet.
Pandemic Budget Breakdown
In normal years, the department's budget is about $125 million, Iacoi said. He laid out the program's expected revenue for 2020-21:
Ticket revenue could disappear, from $14 million to zero.
Gifts and donations could go from about $14 million to around $6-7 million.
Sponsorship revenue will likely be cut in half, from $20 million to $10 million.
Conference distributions, comprising mostly of shared media rights contract revenue, could drop from around $37 million to $25 million.
"We're in preservation mode," Iacoi said. To cut costs, the program has instituted forms of pay cuts like pausing bonuses, even without full-blown layoffs.
UCLA's Previous Budget Conundrums
UCLA, in fact, suffered financial woes even before the pandemic began: The department reported an $18.9 million deficit for the fiscal year ending in 2019, according to records obtained by The Mercury News.
In addition, Under Armour recently terminated its contract with the department, and UCLA filed a lawsuit against the company. Just months later, the program inked a deal with Nike and Jordan Brand, likely assuring that UCLA athletics can expect sizable apparel income.
The Big East extended Commissioner Val Ackerman's contract until June 2024, citing accomplishments like extending the conference's contract with Madison Square Garden.

Gary Barta, the College Football Playoff selection committee chair, will continue his role next year. The announcement comes after a season where the committee faced added criticism for the selection process.

Turnkey Search, a talent firm in the college sports space that assisted with the ACC's search for a new commissioner, was acquired by another search firm called ZRG.
Less than two months out, there's still no sign of halting the Big Dance — or its big checks.
The NCAA's desperation to play this year's March Madness, and recoup last year's losses, is understandable. But it's putting athletes in harm's way.
Are administrators allowing women's basketball teams to opt out because they don't make a profit? Are they pressuring men's teams to play because they do?
Tips? Feedback? Reach out to me at amanda@frontofficesports.com or on Twitter.