Welcome to FOS College, where we're exploring how Olympians can capitalize on their NIL potential as they gear up for school this fall — and how they can keep that brand momentum going after the Tokyo Games fade away.
– Amanda Christovich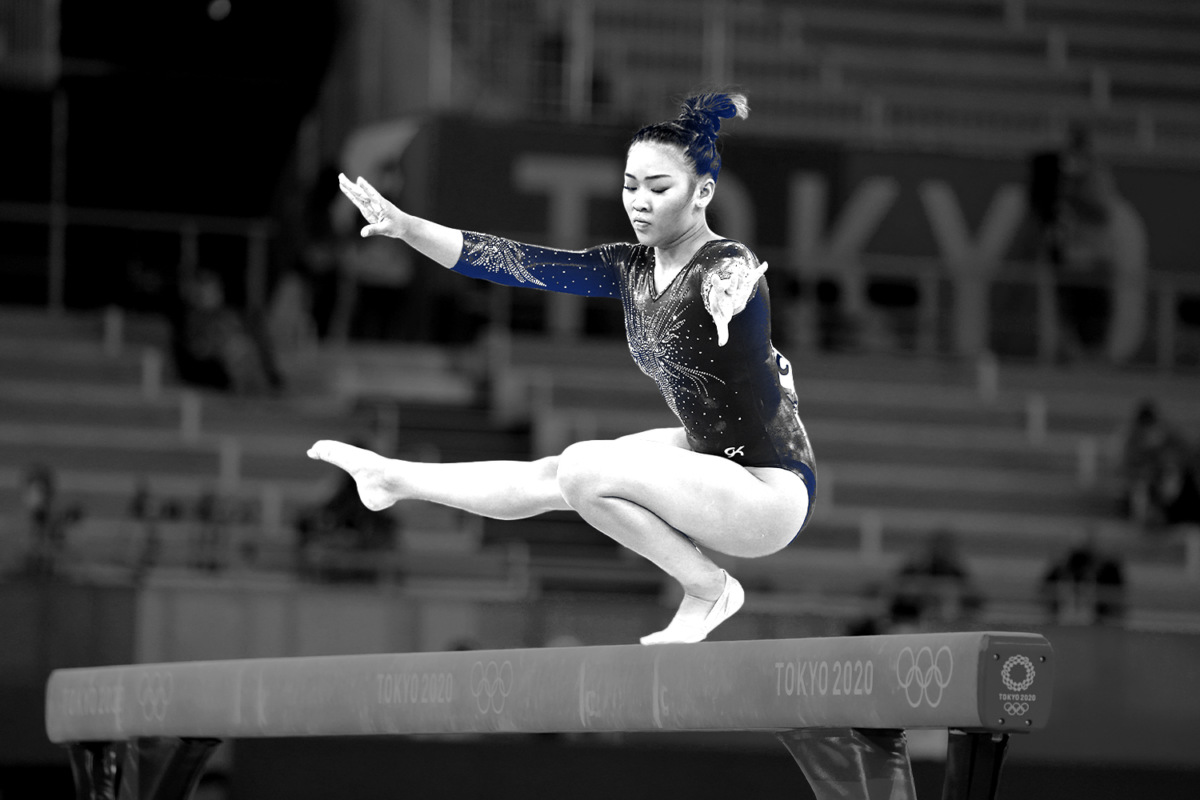 By today, gymnastics gold medalist Suni Lee has arrived at Auburn University for her freshman year, according to The New York Times. It's an opportunity many previous gymnasts had to pass up in order to immediately capitalize on their post-Olympics earning potential. 
More than 40 Olympians competing in Tokyo had NCAA eligibility — and 26 of those athletes competing for the U.S. won medals, according to USA Today tallies.
The spotlight from the Olympics — and the athletes' dominant performances — makes them perfect for NIL deals. And because of the NCAA's new rules, these Olympians have an opportunity never afforded to their predecessors: They can cash in on NIL and compete for NCAA programs at the same time.
Auburn gymnastics coach Jeff Graba recently told reporters, "Thank goodness for NIL."
Stipends and Prizes
Unlike athletes in major professional leagues, U.S. Olympians don't earn salaries. Many use the NCAA as an Olympic pipeline and compete in the Games toward the end of or after their eligibility windows.
Some of the top athletes receive training stipends from U.S. olympic governing bodies, though those don't top $4,000 a month. In 2020, the NCAA passed legislation letting olympic governing bodies pay for parent, coach, or trainer travel costs.
If athletes win medals, the U.S. Olympic and Paralympic Committee awards them prize money: $37,500 for gold, $22,5000 for silver, and $15,000 for bronze. Since 2001, the NCAA has let athletes keep this prize money and maintain eligibility.
NIL Doors Open
But the money they were never allowed to earn until now — which caused some Olympians to skip the NCAA altogether — will come from NIL earnings.
Some have already begun to capitalize: Wrestling gold medalist Gable Steveson, who is eligible to return to the University of Minnesota, signed a deal with energy drink company Kill Cliff. Swimming silver medalist Regan Smith, a Stanford commit, joined the Speedo endorsement team. Lee could be worth $1 million in NIL deals, according to a Sportico estimate.
Athletes can participate in post-Olympic tours held in the year after the Olympics, which help them capitalize on the increased attention.
This year, Simone Biles will host a tour unaffiliated with USA Gymnastics as her lawsuit against the governing body continues. Lee told The New York Times she's hoping to compete in parts of the tour that don't conflict with her new school schedule.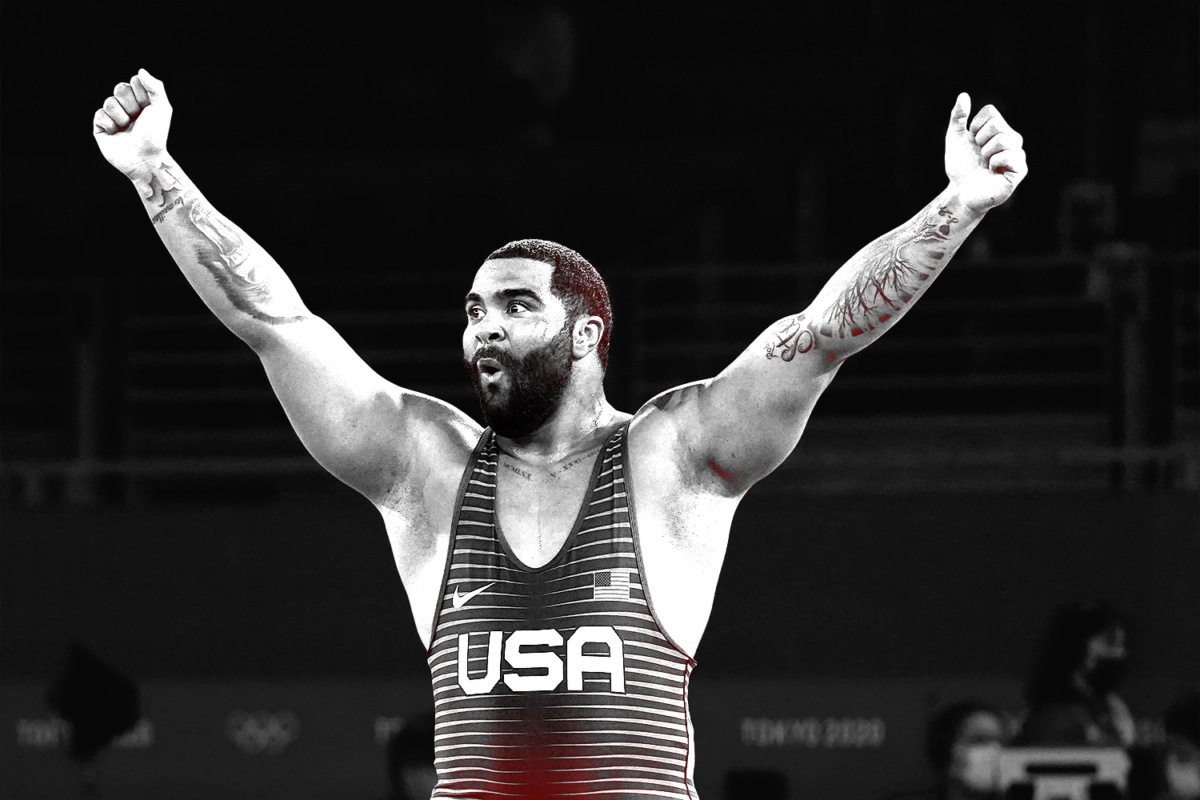 Steveson had already signed his deal with Kill Cliff before winning gold. He's now part of the energy drink company's "Fight Club," a group of wrestlers who endorse the product.
Between Steveson's athletic prowess — he had already won an NCAA championship — and his personal story, he "was really a perfect fit to be in the Fight Club," CMO and ESPN Sport Science Creator and Host John Brenkus told FOS. 
How can other athletes capitalize on their Olympic fame right now?
Full-Court Press
Olympians experience the height of coverage between about two months before the Olympics to one month after, Ishveen Anand, founder and CEO of sponsorship marketplace OpenSponsorship, told FOS.
During the Games, Lee experienced a 511% increase in Instagram followers and now has about 1.5 million, according to the platform. Gymnastics team silver medalist Jordan Chiles, who will join a UCLA team with projected value of over $1 million, experienced a 119% increase, and now boasts about 444,000 followers.
Athletes should take advantage of this golden window of opportunity to be aggressive with locking down deals, Anand said. Brands are looking for Olympians to partner with, at least on her platform. "There's only a small part of athletes who can sit back and relax," she said.
"Be proactive in getting sponsorship right now."
Brands' Wish List
While racking up medals obviously helps, hardware isn't necessarily the most important thing to brands.
"I think we live in a time where the whole picture is more important than a single snapshot of that one moment," Brenkus said. "I feel like someone who values what they stand for, how they conduct themselves, their character, is far more important than any one accolade."
Right now, brands are looking for athletes who align with their values and have an audience interested in their products. Kill Cliff, for example, was founded by a former Navy SEAL, Brenkus said, so making sure an athlete shares its values is paramount.
Plus, the nearly 300,000 people who follow Steveson on Instagram would presumably be the audience interested in the Fight Club and Kill Cliff's product, Brenkus explained. It's much more useful for a brand like this to partner with a wrestler than with a Power 5 quarterback.
SPONSORED BY OPENDORSE
The NIL App For Athletes & Institutions
Keep student-athletes safe with the app they already use and love. With Opendorse Monitor™, compliance leaders can easily review and flag NIL activities to ensure safety for athletes and their institution.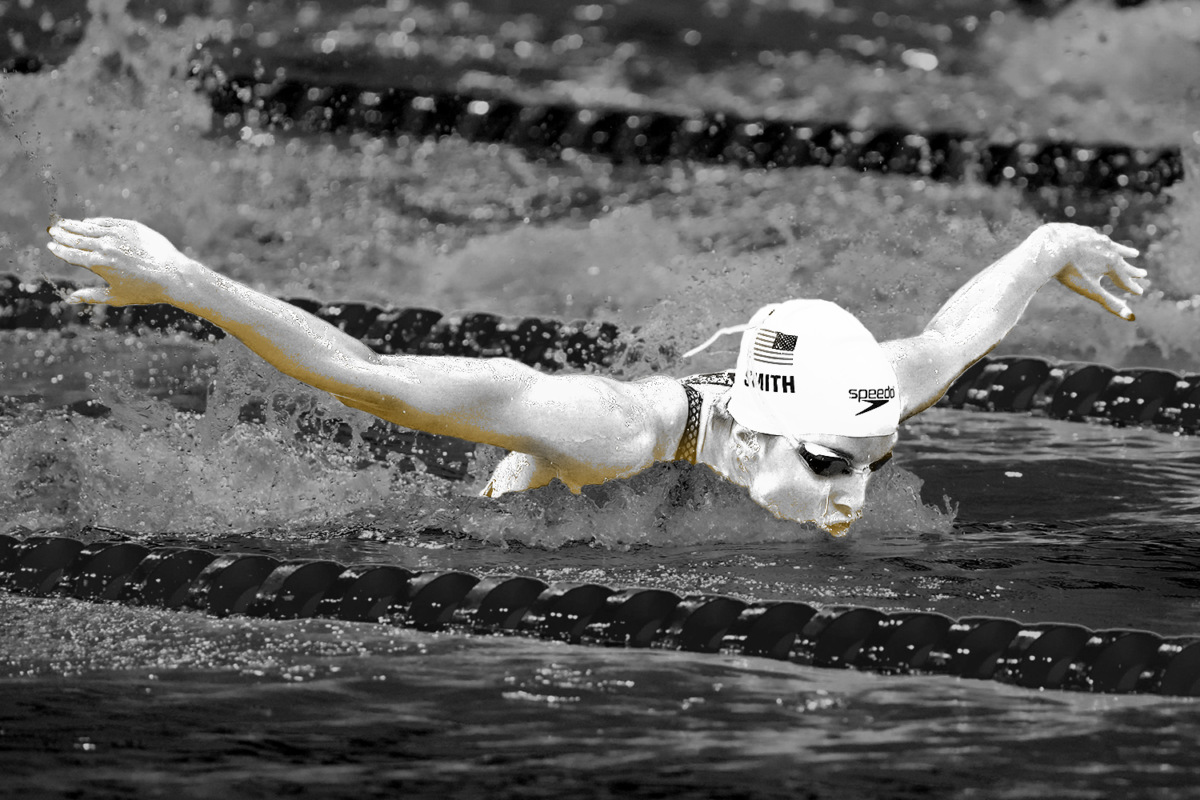 When the Olympics fade from the news cycle, Olympians in college will still have their increased followings, their fan bases, and hopefully more competition and accolades.
But they'll also have to make sure they stay relevant enough to keep making money off NIL when their sports don't enjoy the same spotlight as in an Olympic year.
Keeping it Real
In order to "stay relevant," athletes should keep posting on social, Anand said. What's more, they should start sharing more of their off-field lives — if they haven't already.
"Some athletes post a lot of pictures of them on the track with their medals," Anand said. "It's just really important for athletes to show their personal side." That's because brands are looking for "authentic" connections between their products and athletes' interests.
For example, an athlete who frequently posts photos with their children may draw the interest of brands looking to market to mothers interested in fitness.
Brenkus said that momentum comes from "aligning yourself with the right people." Making sure a brand is "reflective of who you are as a person" will last longer than "chasing dollars."
Ripple Effect?
Olympians heading to college campuses could help the NIL earning potential of their teammates, too.
An Olympian could boost ticket sales and viewership as well as teammates' social media followings, Anand said. Plus, a brand doing a deal with an Olympian could realize it wants to partner with the athlete's teammates.
In other words, maybe Suni Lee's stint at Auburn can help the squad rival UCLA's potential NIL power.
SPONSORED BY SQWAD
Upsell Your Auto Sponsors With SQWAD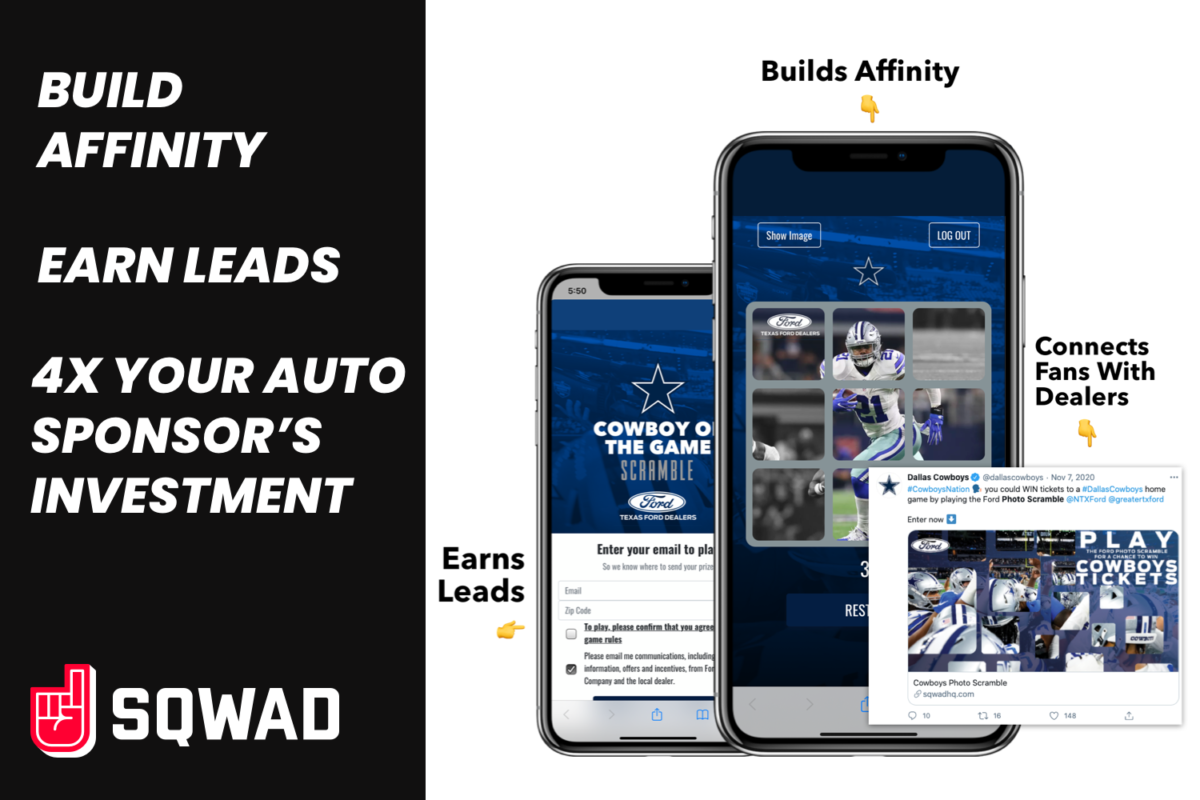 It's a new world for your auto sponsors. Their goals in sponsorship center around building awareness & affinity, earning leads, and building a consistent connection with your fans all season long…and they want to do it quickly.
Auto sponsors LOVE SQWAD's digital activations. More than an "enter to win" sweepstakes, SQWAD helps your auto sponsors build an authentic relationship with your fans with games like Photo Scramble & Trivia.
Teams that have added SQWAD's activations into their packages have seen increased investment as high as 4X with their auto sponsors. Your school can do the same.
The NCAA

released

its roster of participants for the November Constitutional Convention. This group will be tasked with "reimagining" the NCAA's role in college sports after the NCAA v. Alston Supreme Court decision stripped it of some power.

USC football player Ceyair Wright signed Overtime's first NIL deal, the company

announced

. Overtime launched a "creator studio" to help athletes with multiple products, and Wright will star in a show about his life. Overtime is talking to "over a dozen" other athletes.

Miami quarterback D'Eriq King signed the first NIL deal with a professional sports team: The Florida Panthers. King also has several other NIL ventures, including NFTs and a leadership role at NIL marketplace Dreamfield.
For many Olympians — especially those in sports like gymnastics or swimming — fame can be fleeting. They only get a similar stage to sports like basketball or football once every four years. 
For the first time, Olympians don't have to choose between going to college and capitalizing on that short window of notoriety.
And what's more, the social media followings these athletes have gained in 17 days could help them rack up NIL deals throughout their time in college — and maybe beyond. 
Tips? Feedback? Reach out to me at amanda@frontofficesports.com or on Twitter.