They're not on national television. They don't have the biggest followings on social media. And their schools don't have millions to spend on resources. But that hasn't stopped athletes in Division II and III from cashing in on NIL.
– Amanda Christovich
The NIL Marketability Of D-II And D-III Athletes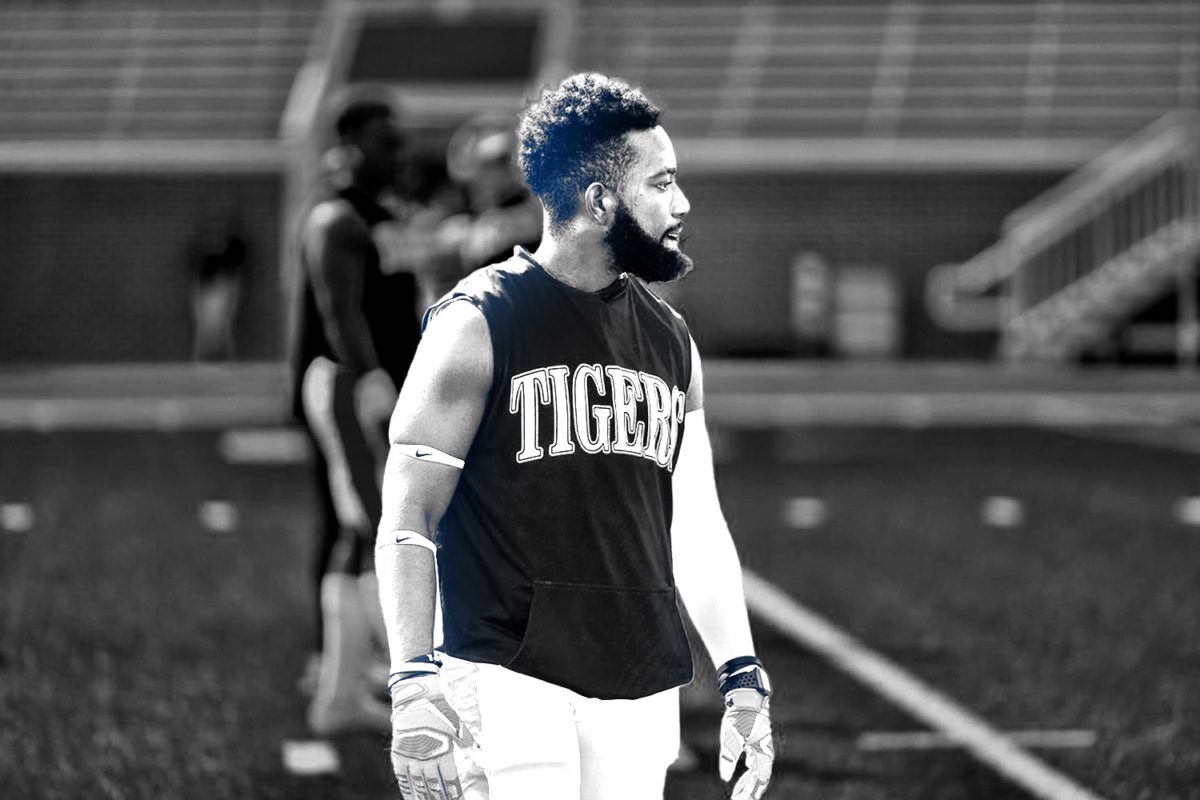 From his NIL profile, Caleb Eagans sounds like a Power 5 football player. The speedster nicknamed "Dflash" has so many NIL opportunities that he can afford to be picky. He's only working with a brand if it "represents me and who I am as a person," he told FOS.
The NFL draft prospect has a deal with a local Dairy Queen — which includes events and a commercial he just filmed — and with Elite Athletic Gear.
Eagans plays for East Texas Baptist University, a Division III school. While the wide receiver spent most of his college career at Texas A&M, he's now finishing out his eligibility as a Tiger while preparing for the draft.
It's not only the rare pro prospects. Many lower-division athletes are signing NIL deals — contradicting previous beliefs that only the most famous athletes would profit.
Athliance CEO Peter Schoenthal told FOS, "A lot of people look at NIL as, 'this is for the quarterbacks at big schools.' The misconception is you're only looking at using [athletes] in NIL through the lens of performance, and not marketability. Performance drives parts of marketability, but it's not the end-all-be-all."
Endless Opportunities?
Most schools "weren't prepared" for the idea that "their kids were actually marketable," Schoenthal said. Many athletes didn't understand their own worth, either, NOCAP Sports co-founder and CEO Nicholas Lord told FOS.
In D-II alone, athletes from 101 schools have reported NIL activity to Opendorse, according to co-founder and CEO Blake Lawrence.
A few examples? Andrew "Fresh Legs" Diaz, an offensive lineman at Massachusetts Maritime Academy, has a deal with Feltman's Hot Dogs. The entire Whittier College football team has an NIL deal with a local restaurant, according to GMTM.
Simpson College tennis player Jake Brend advertised tennis lessons on Twitter — and the post went viral.
Over two months, D-II athletes made an average of $108.70, according to Opendorse data. D-III athlete smade $49.87. In D-II, women's sports athletes made more than men's sports athletes.
The data only includes information from schools that work with Opendorse, but it shows an undeniable market for these athletes.
Many Ways To Be Marketable
Athletes with the largest social media followings make obvious NIL candidates — but even in D-II and D-III it's not a requirement.
"Micro-influencers are actually more valuable to brands — like the athletes that have 5,000, 10,000 — because their followers are much more engaged," NOCAP Sports co-founder and Chief Compliance Officer Casey Floyd told FOS.
Players like Eagans carry particular appeal for local brands as the big fish in a small pond. "At a lot of these schools, their student-athletes are the biggest name in town," Schoenthal said. "In those towns, they're a Power 5 athlete."
Experts agreed they can also cash in as "hometown heroes" once they head back to their own communities by hosting sports clinics over summer break.
Finally, brands are looking for a diverse set of athletes for group deals, Lord said, which is why they've asked NOCAP to connect them with lower-division athletes.
Blueprint for Success
Experts said their advice isn't different from what they'd tell those at name-brand D-I schools — especially if they aren't viral social media stars.
"The reality of it is, you're just going to have to put in a little more work if you have a smaller social following or influence," Lord said.
Being proactive is also key, since brands wont flock to every athlete from the start. "You don't have to sit back and wait for NIL deals," Schoenthal said. "And in fact, if you do, you probably won't get any."
And like Eagans, athletes need to know their "why," Floyd said. "If you're just going out there, like, 'I'll do a deal with anyone,' that is not long-term success. That's not sustainable."
SPONSORED BY ESPN+
College Football is Back on ESPN+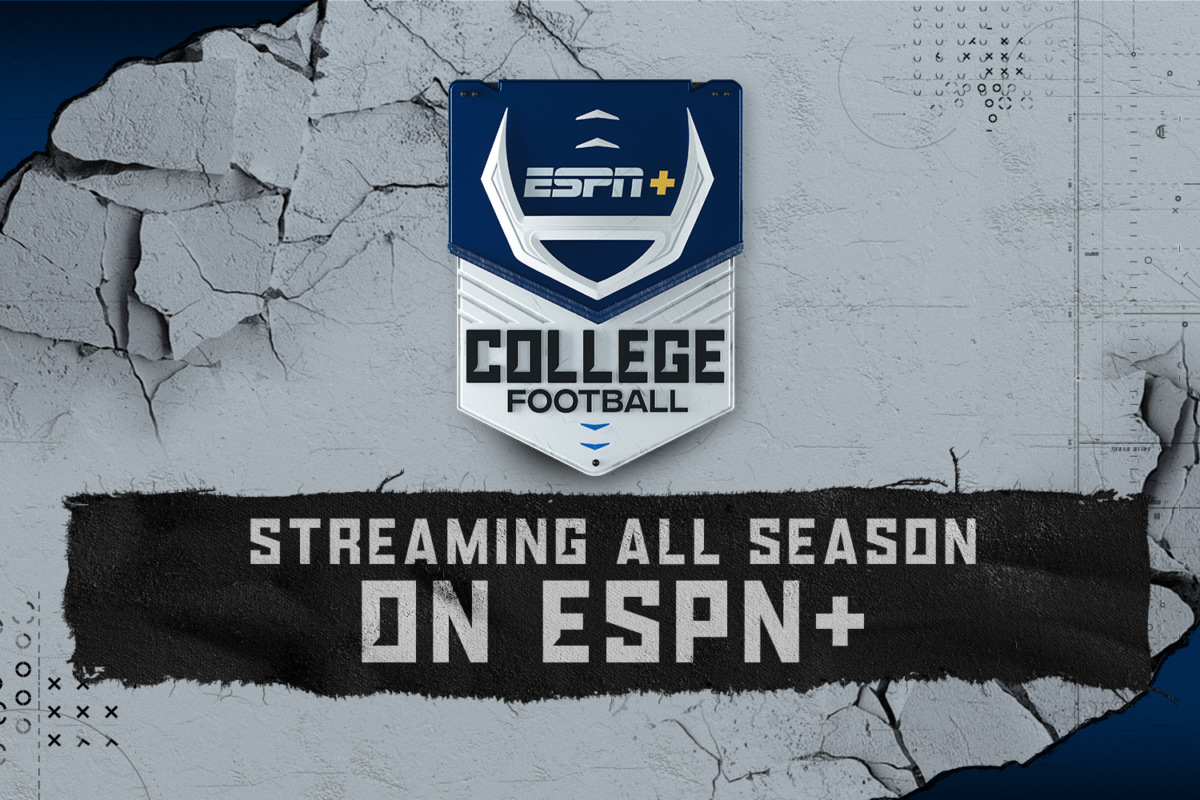 The best seat in the house is on ESPN+. Catch 500+ games this season from 16 conferences across the country, including SEC, Big 12, Conference USA, The American, and Sun Belt.
Stream more Big 12 games than ever before on Big 12 Now on ESPN+, including exclusive live games from Iowa State, Oklahoma State, TCU, West Virginia, and more.
Plus, get access to select SEC football games this season, with live games from LSU, Auburn, Kentucky, Missouri, Ole Miss, Tennessee, and more.