Welcome to FOS College, where we're exploring a new athletic department position created ahead of name, image, and likeness — and how it could be a major recruiting advantage.
In this week's edition:
Why Duquesne hired a brand coach on staff

Jordon Rooney's lesson plan 

How athletic department staff may change in the NIL era
– Amanda Christovich
NIL Arms Race's Latest Weapon
In the sprint to build out NIL resources, athletic departments have hired a slew of companies to work with athletes and staff in consulting roles.
But Duquesne Athletics took their NIL program to another level: They hired personal brand coach Jordon Rooney to be an athletic department staff member. The former athlete is an experienced brand builder and the CEO of a creative agency called Built Different Creative.
As July 1 approaches, the department bills itself as the only one with an in-house employee dedicated to helping athletes build brands.
The Status Quo
In order to offer competitive NIL resources, athletic departments will need to obtain top-notch services in content creation, education for athletes and staff, and help with compliance. Many don't have the built-in resources that NIL will require.
Most programs have hired companies that offer either NIL-enhancing products or services in a consulting role. From INFLCR and Opendorse to Altius Sports Partners, the list of available companies goes on and on.
The trend has been to hire these companies to fill gaps. Some have even signed deals with multiple companies.
Becoming a 'Disruptor'
But Duquesne, a smaller Atlantic 10 school, wanted to offer an NIL resource that would set it apart from other schools.
When Rooney pitched his brand-coaching program, the department responded, "We want to do this," Rooney told FOS. But then they asked him, "How can we be disruptive?"
Rooney's answer? Carving out a staff position would make a "statement" that the Duquesne athletic department was "attacking" NIL head-on.
"It's a huge opportunity to differentiate," he said about the idea, which he believes is a major recruiting sell.
The athletes will benefit as well, given that they'll have a staff member dedicated to working with them.
"Would you have the same position coach as multiple other teams?" Rooney said. "If you know that they are there for you, that they have your back, there's a certain trust level."
Using only consulting agencies for NIL is "like saying for their sport [that] they don't need coaches," Rooney said.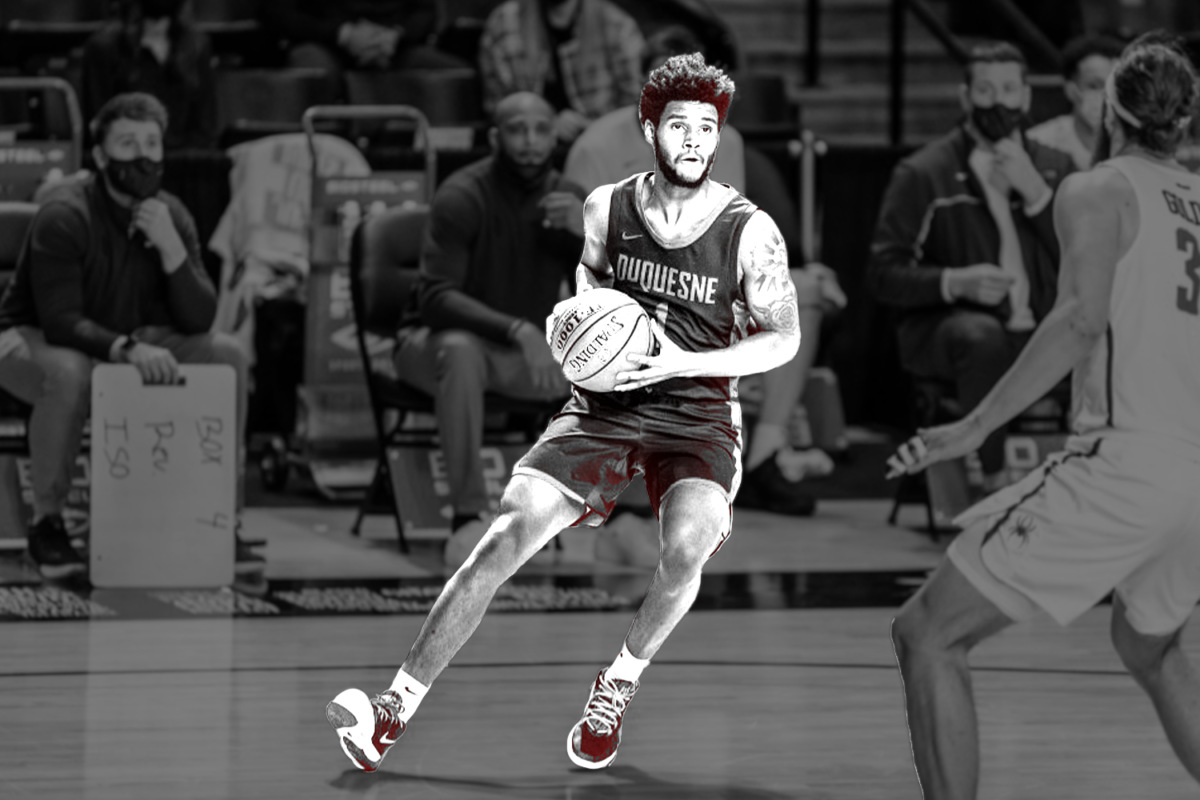 Unlike more traditional athletic department roles like communications and compliance, there's no playbook for how a personal brand coach should operate.
So what does a day in the life of a Division I personal brand coach look like? And what will Rooney's program include?
Lesson Plan
While athletes are off campus for their June break, Rooney is giving athletes their first bit of homework: Compile lists of goals for their brands.
Rooney will then start both one-on-one coaching sessions and group "classes" that will teach them how to build and convey their brands on social media. The program will start with basketball players and then expand to other sports.
"Some of them want to start podcasts," Rooney said. "Some want to become trainers, coaches, start doing consulting business, events, etc. There's a full gambit of opportunities they want to take advantage of."
And when NIL rules take effect, they'll finally be able to pursue these opportunities.
Strategies for Different Sports
The basics of brand development are the same. But the most advantageous routes for athletes to capitalize on NIL depends on their sport.
Athletes playing the more "high profile" sports like basketball may want to focus on endorsements, Rooney said. Athletes in Olympic sports like swimming, however, could see major opportunities in starting camps or gyms.
NIL Complications?
The big wrinkle, of course, is the date nationwide NIL rules will finally take effect. Several state NIL laws will start July 1, but plans for a federal bill remain up in the air.
In Pennsylvania, where Duquesne is located, there's NIL legislation on the table with a 2021 start date. But the legislature still hasn't passed a law yet.
The NCAA said it plans to vote on its own rules during June 22-23 meetings and will hopefully put them into effect by July 1. That's probably the best bet for Duquesne athletes getting their NIL rights this year.
Rooney thinks the mess of legislation is creating the biggest roadblock for departments who don't have anyone focusing on NIL on staff. They "aren't in a position where they can be aggressive — but athletes 100% will be the second they can."
But despite the uncertainty, Rooney isn't too concerned about his own curriculum. "I'm able to be agile," he said. "I'm able to quickly pivot and figure out how to best make things work."
SPONSORED BY SPORTSDIGITA
Is Your Team Ready for the Future?
The future of professional sports doesn't look like the past, and whether or not it's comfortable, evolution is the name of the game. Technology has changed the way every sport is played on and off the field. 
Front Office Sports and Sportsdigita want to help you tackle which technologies available to professional sports teams are the most critical and how do you decipher what technology is worth a team's investment.
Join us on Tuesday, June 8 at 1 p.m. ET for a webinar where FOS CEO Adam White and Sportsdigita executives Angelina Lawton and Christy Grady-Murray will be joined by sports biz pros Adam Cross of HBSE and Jared Kozinn from The Arizona Coyotes. They will discuss and share how they are pushing the envelope with progressive, tech-forward initiatives to drive wins in 2021 and beyond.
Athletic Departments' New Look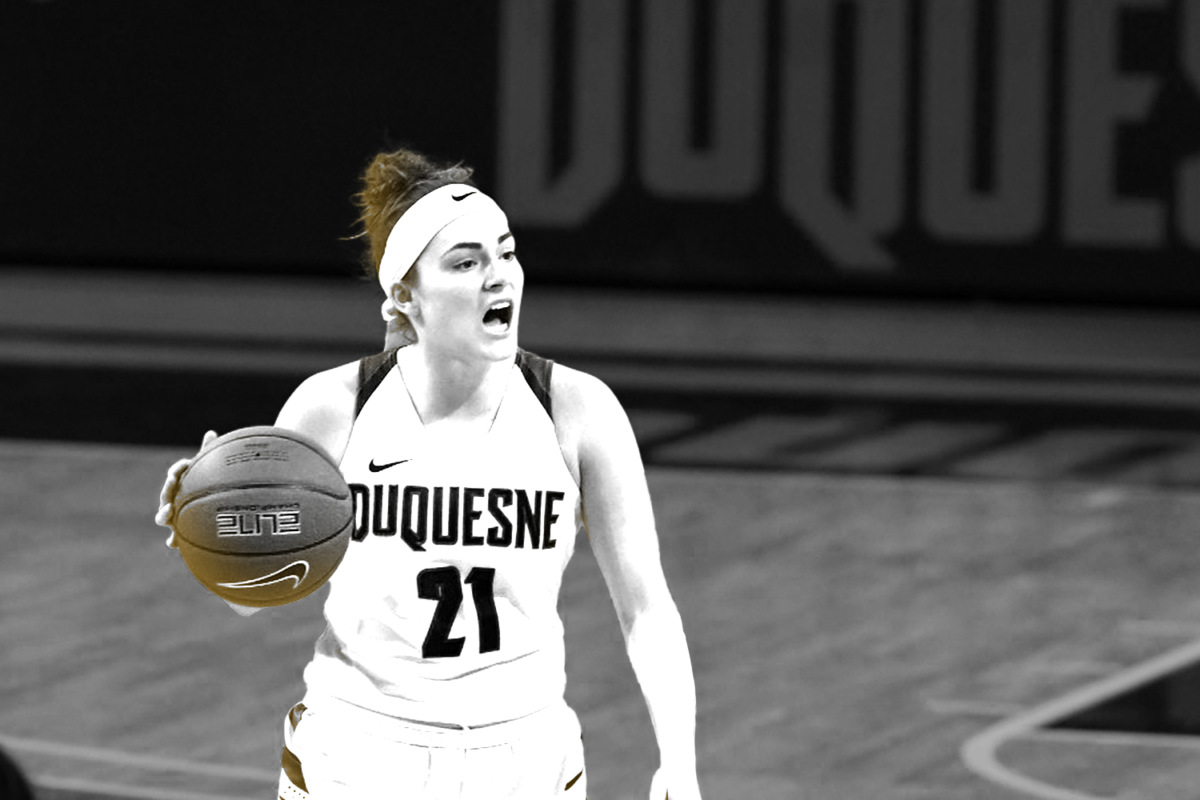 When the NIL era arrives, athletic departments will have to continuously adapt to accommodate athletes' needs — and keep up with recruiting standards.
Rooney thinks he won't be the only Division I brand coach for long. In fact, he predicts that departments will slowly build entire teams around athlete brand management.
Recruiting Optics
Rooney sees two main factors pushing this shift. First, departments like creative and compliance won't have the time and resources to dedicate to NIL coaching. He thinks it's the "natural progression" for athletic departments to build out brand coaching staff.
He also thinks that recruiting will motivate further changes like it did with social media content and shinier facilities: "I will argue that a player will care more about what you're going to do to help their brand than how nice your locker room is."
He's probably right. Two experts previously told FOS they agree that a school's NIL plan will factor into recruiting, and specifically the transfer market.
Second-tier programs know they're going to have to compete with Power 5 schools to keep their top talent, Irwin Kishner, co-chair of the sports law group at Herrick, Feinstein, told FOS when the transfer rules were first altered.
Providing unique and effective NIL resources could entice potential transfers to stay put.
Who Has the Edge?
The departments interested in building "recruiting differentiators" will likely be the ones quick to hire brand coaches, Rooney said.
Power 5 programs with bigger budgets obviously have the advantage. But if Duquesne could squeeze money out of its budget to dedicate to an NIL staff member, so can other mid-majors.
"What is the major difference between Duquesne and Alabama?" Rooney said. "I would argue from the branding perspective, it's the amount of exposure. That's what increases market value. So if you're able to own your own channels, your own platforms, and be successful at it, you immediately increase exposure."
Athletic departments that signed deals with NIL companies last year may have considered themselves ahead of their peers. But now, NIL consulting partnerships are becoming the minimum standard.
Departments will likely need to offer more than just the basic resources when competing for recruits. And athletes — who are finally getting some power over schools and the NCAA — will be looking for programs that set departments apart, Rooney said.
"This is a shift in mindset," Rooney said. Schools need to either get creative with their NIL strategy, and their athlete empowerment plan, or get to the back of the recruiting line.
Tips? Feedback? Reach out to me at amanda@frontofficesports.com or on Twitter.