Paige Bueckers, one of the most marketable athletes in the NCAA, just landed a deal to become Gatorade's first college athlete partner. It's only the second NIL partnership she's signed after months of holding off. Here's what that says about her strategy.
– Amanda Christovich
Bueckers Signs with Gatorade as NIL Strategy Comes into View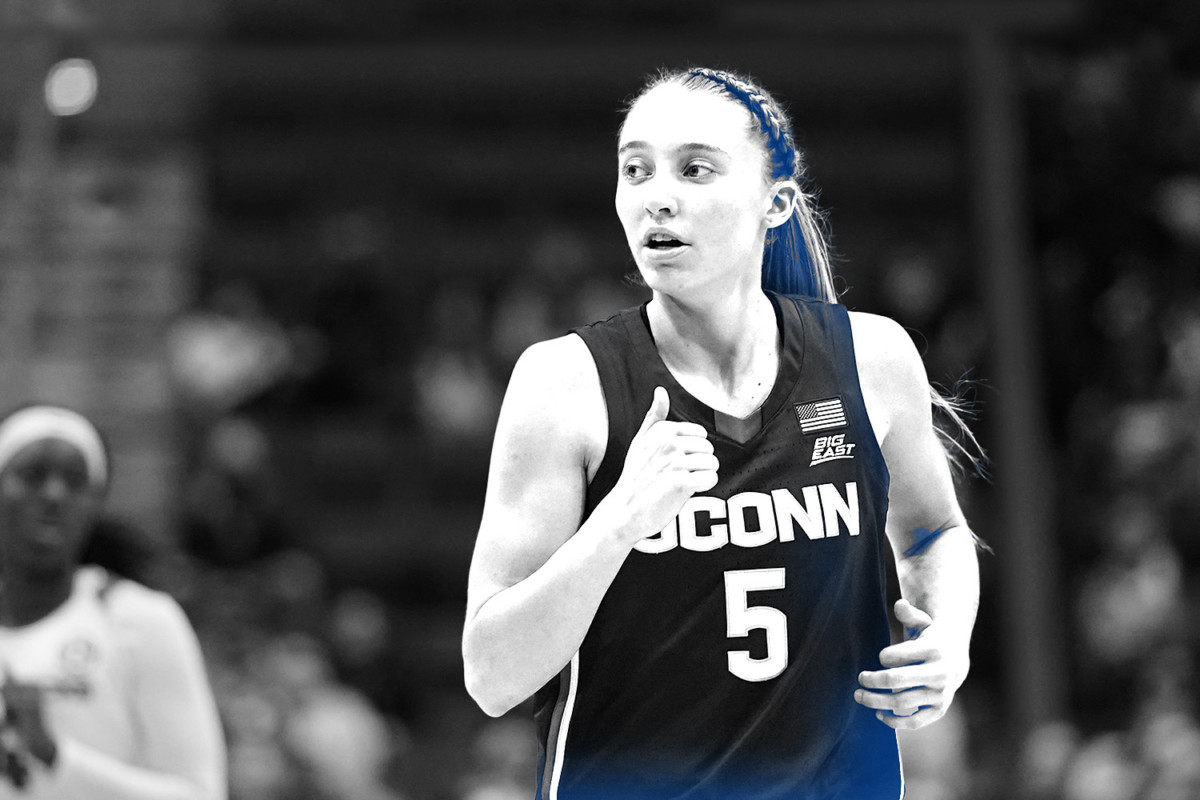 The NIL strategy for the face of women's college hoops and future No. 1 WNBA draft pick is finally beginning to crystallize after months of silence.
UConn phenom Paige Bueckers signed a landmark multi-year NIL deal with Gatorade, the brand announced today. Bueckers has won multiple Gatorade athlete of the year awards in high school and college — now, she's the brand's first college athlete partner.
It's only the second deal Bueckers has announced since the NIL era began in July — three weeks ago, she inked a partnership with e-commerce platform StockX.
She's waited longer than many of her counterparts to start signing deals. But now, it's becoming clear she's prioritizing the biggest companies that will not only give her the space to elevate causes she cares about, but also the latitude to continue prioritizing her work on the court.
Slow and Steady
Bueckers' measured approach has yielded major results.
"If Paige plays it right, there will only be two, three, or four [companies]," UConn coach Geno Auriemma said at Big East Media Day in October. "But they won't be getting free haircuts. They'll be really big."
Auriemma was right. With Gatorade, she was able to land a deal with one of the largest brands in the entire sports sponsorship arena, let alone the NIL space.
"She just truly encapsulates everything we look for in an athlete partner," Gatorade Global Head of Sports Marketing, Jeff Kearney, told FOS. "She's an amazing competitor on the court and has quickly become one of the most elite college athletes playing today. … On top of that, off the court, she's fueling an inspiring change there as well."
Both StockX and Gatorade have declined to disclose financial details of the deals. But we can only assume Bueckers is getting much more than a free haircut.
Shared Values
Like with StockX, Bueckers' deal with Gatorade goes beyond her penchant for the company's product. It will focus on elevating women in sports and women's basketball.
Beuckers will be part of Gatorade's initiatives to support the women's game, and will participate in the brand's 2022 equity efforts.
Bueckers "can't wait to get to work with Gatorade to drive impact in the community and on the women's game," she said in a statement.
She'll also get to decide how she tells that story — whether it be with product collaborations, community events, and/or marketing content.
Gatorade collaborates with every athlete on how to communicate their message, Kearney explained. "People talk about the Derek Jeter farewell commercial," Kearney said. "We sat down with him — 'What would you want to say?'"
As for Bueckers, "We'll uncover that in the weeks and months ahead."
Court and Classroom Come First
As Gatorade's first college athlete, it's a learning experience for both parties.
Bueckers is in a different position from her professional counterparts. As a student, she may not have as much time to work on the partnership when she's not practicing or playing.
"We have to be very respectful of the fact that she is a student-athlete," Kearney said. "And that's something a little bit different than all of our other partnerships. So we, as a brand, want to be very smart and thoughtful with the demands we place on her."
Bueckers has made her priorities clear.
"Once the basketball season starts, that's my main and only focus," Bueckers said previously at Big East Media Day. "My agent knows that, and everybody that works with me knows that."
Tips? Comments? Reach out to Amanda Christovich at amanda@fos.company or on Twitter.
SPONSORED BY OPENDORSE
NIL Market Explodes in Month 3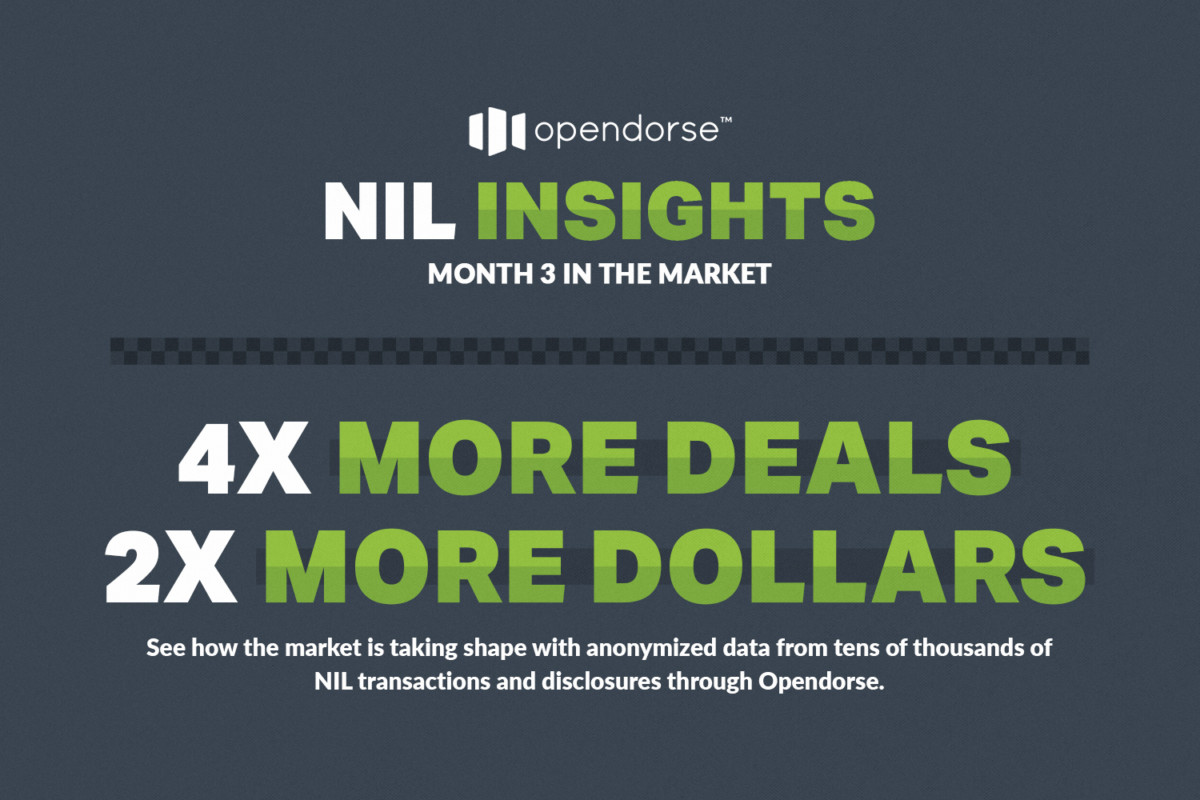 College athletes have received hundreds of thousands of NIL deals in the months since July 1 – and through its third month, the market appears to be hitting its stride. From August to September, Opendorse experienced a massive jump in spending and active athletes:
4x increase in college athletes who received or disclosed a deal.
2x increase in dollars spent by brands and fans on NIL transactions.
Opendorse analyzed tens of thousands of deals and activity disclosures, providing insight into the billion-dollar market to come. Click the link to find:
The conferences leading the way in athlete NIL compensation.
Which sports deliver the most dollars and deals.
What types of NIL deals are most common.
How men's and women's sports compare, and how DI, DII and DIII athletes stack up.