Good morning! This Sunday, we're looking at the wild world of sports betting M&A — a game in which DraftKings reigns supreme.
Also, since you all are my favorite readers, I have a special surprise for you: The first 10 people to respond to this newsletter will get 10% off the cost of an FOS Insights subscription. The clock is ticking!
As always, drop me a line at @liamkillingstad on Twitter or email me at [email protected] if you want to keep the conversation going.
Now, let's discuss what this potential Entain acquisition could mean for DraftKings.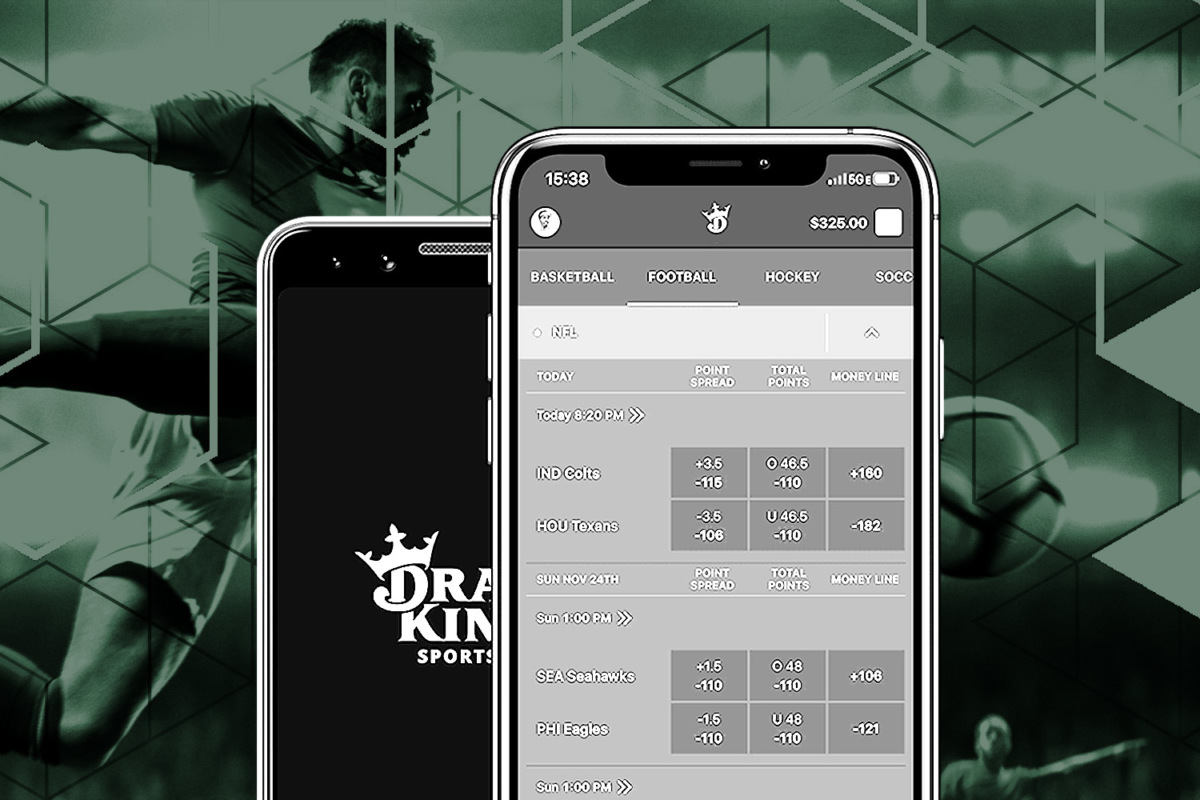 On Tuesday, sportsbook and overall sports betting behemoth DraftKings made a $22.4 billion offer to acquire U.K.-based online sports betting company Entain — operator of BetMGM and owner of brands such as Ladbrokes and Coral Betting.
The potential transaction has already gone through several iterations and could require further changes as ownership stakes from MGM, deal structure dynamics, and valuation considerations come into play.
Here's a quick rundown of the current situation:
If completed, the $22.4 billion transaction would be the largest to date for DraftKings and the sports betting space overall.
DraftKings made two initial bids: First at $34.15 per share (rejected), and then countered with a $38.23 per share offer representing a 42% premium over Entain's share price at market close on Monday.
It is expected that 22% of the offer would come in the form of cash while the remaining 78% would come in DraftKings stock.
Estimated year-end net debt of $2.73 billion would bring the total cost to DraftKings to ~$25 billion.
The deal would price Entain at 22x expected 2022 profits — compared to a 13x sales multiple for 888's purchase of William Hill's non-U.S. properties earlier this month.
After the announcement of the potential transaction, Entain shares closed the day up 18% while shares of DraftKings closed 7.4% lower on the day.
Of note in the numbers above is the 78%-22% cash and stock split for the purchase. While DraftKings does have cash on its balance sheet and the amount of net debt for Entain is relatively low, the proposed transaction structure would likely leave the combined entity highly levered.
In order to pay the ~$5.5 billion in cash to current Entain shareholders, DraftKings would require a significant increase in its current debt burden to get the deal done. Not the most attractive of propositions.
Also noteworthy: The total acquisition cost of Entain would essentially be equal to DraftKings' current market capitalization. As of the time of writing, DraftKings sits at a $21 billion valuation and is still an overall loss-making company. This is expected given the company's age and the velocity at which it is expanding into new markets and verticals, but it's still a reason for slight pause.
It's difficult to view the ramifications of this potential blockbuster transaction in a vacuum. In order to better understand what the merger could mean for sports betting, it's important to understand two main topics.
MGM and Entain Are Partners in a Joint Venture
One matter complicating the deal is the fact that Entain's most attractive asset — BetMGM — comes out of a joint venture the company has with MGM, which has been clear in its intentions to own Entain outright for a while now.
In January, MGM made an $11 billion bid for Entain that was promptly rejected. At the time of the proposal, Entain's share price was hovering around $15 and the deal offered by MGM would have valued those shares at roughly $18.9. At the time, analyst sentiment was that Entain's value was closer to $22.4 per share at a $13.2 billion valuation on the low end.
Altogether, it was a low-ball effort by MGM.
While the merger did not come to fruition, the companies are inexorably tied at the hip — for now.
In 2018, MGM and Entain signed a $200 million deal to create the U.S. sports betting platform known as BetMGM.
In July 2020, the deal received further investment from both sides that brought the total value up to $450 million.
MGM has been vocal about its displeasure at having ceded any control (let alone 50%) of BetMGM to Entain in the first place and would "like to own more of it," according to leadership.
Given the sentiment coming out of MGM, plus their ability to veto an outright purchase of the 50% share, DraftKings would likely have to sell off Entain's 50% share and make due with the non-U.S. asset base and technological capabilities that Entain has to offer.
Earlier this year, BetMGM said it expected to have operations in 20 states covering around 40% of the U.S. adult population by the end of 2021. The growth comes as pandemic-hit state governments look to generate much needed tax revenues from the gambling industry.
The joint venture has forecast its revenues to increase from $178 million in 2020 to $1 billion in 2022.
DraftKings Has Spent $1.7 Billion in M&A This Year
This wouldn't be DraftKings' first sizable purchase of the year. To date, the company has engaged in various buy-side transactions while spending around $1.7 billion in total. Here's their 2021 receipt, so far:
March: Acquired sports betting broadcast network VSiN for $70 million
April: Acquired stake in John Skipper-owned Meadowlark Media as part of a ~$13 million investment round
April: Bought iGaming company BlueRibbon for $22 million
July: Acquired LinkSquares — a legal document analytics tool — for $40 million
August: Acquired Golden Nugget Online Gaming for $1.6 billion
Historically, DraftKings has worked tirelessly to acquire customers through various channels.
The acquisitions are all indicative of one thing — DraftKings is attempting to push its growth into hyperspeed. The capital deployed on targeted media assets and large customer heavy iGaming assets has been a driving factor in the company's increased revenue guidance from its latest earnings call.
On the May earnings call, revenue guidance was increased from $900 million to $1 billion, implying year-over-year growth of 79%. With the closing of the Entain purchase looming, DraftKings is set to scale at a rate that could allow it to take the "lion's share" of the sports betting market.
While the growth prospects are compelling, not all aspects of the deal can be viewed with rose-colored glasses. Investor sentiment so far has been less than exuberant. In the last five days, DraftKings stock is down 11% on the news of the potential merger.
While the broader market might seem a little spooked, at least one industry VIP was ready to pounce on the opportunity to snag some more shares of DraftKings at a discount.
On Wednesday, technology investor and futurist Cathie Wood bought up $40 million worth of additional shares in DraftKings through her ARK Innovation and ARK Next Generation Internet funds. The move shows continued belief by ARK and Wood that DraftKings is set to take online gambling and sports betting to new heights.
While an M&A deal equal to the total market cap of the acquirer is something that doesn't exactly have me jumping for joy, I see the path forward for DraftKings. Furthermore, who am I to bet against Cathie Wood?
SPONSORED BY ATHLETIC BREWING
About Athletic Brewing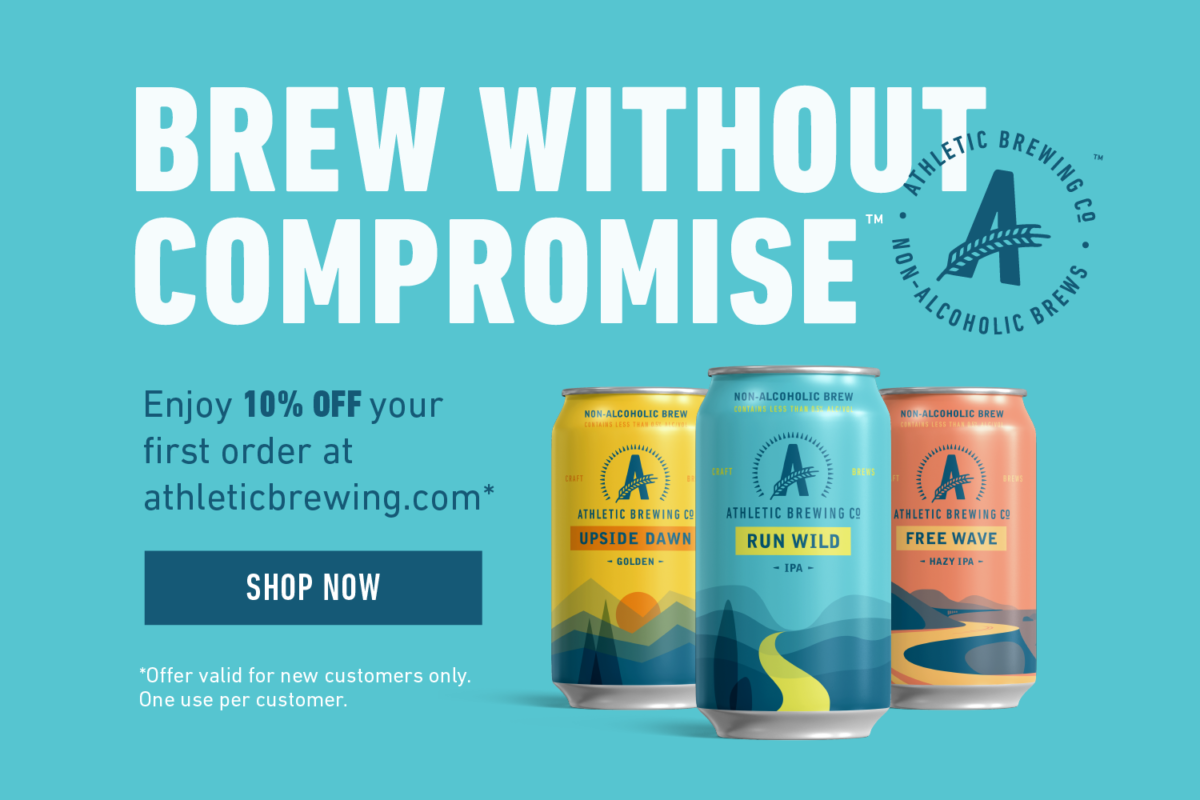 Athletic Brewing Company is reimagining beer for the modern, active adult. Their great-tasting brews let you enjoy the refreshing taste of craft beer, without the alcohol or the hangover. You can enjoy them anytime, anywhere and still be healthy, active, and at your best; it's the very reason they started brewing them in the first place.
With custom breweries on the East and West coasts, their lineup has earned accolades throughout the industry, even against full-strength beers, including the 2020 World Beer Award Gold medal for Run Wild. To top it all off, as part of the Athletic Brewing "Two for the Trails" initiative, 2% of all sales is donated to causes and organizations that support healthy, outdoor, active living.
Whether you've decided to cut alcohol out of your life for good, for a night, or for just one drink, Athletic Brewing Company provides an option without compromises that you're guaranteed to enjoy.