The NFL Draft is only eight days away, and one of the final four teams standing last season currently doesn't own a single first-round pick. That could quickly change at the expense of its best weapon…
Deebo Samuel's 49ers Trade Request Not About the Money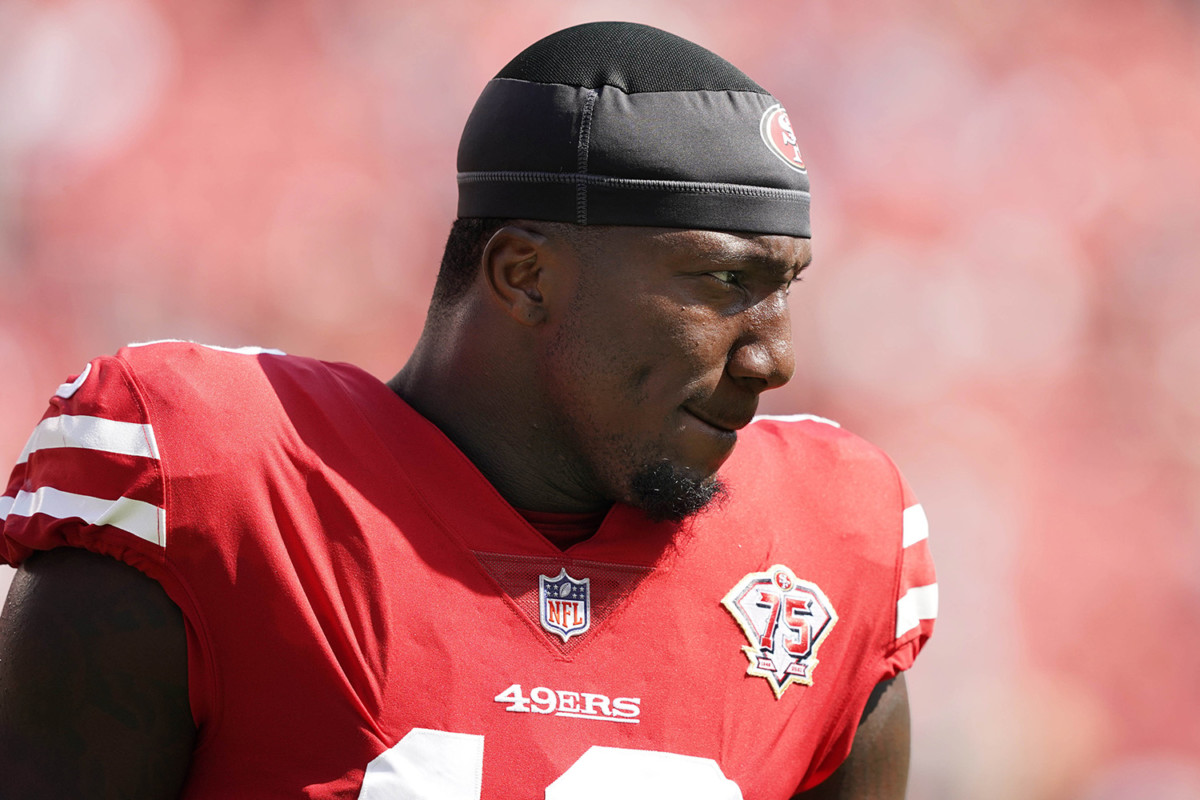 The NFL's wide receiver frenzy just got a little crazier.
Entering the final year of his rookie contract, WR Deebo Samuel has requested a trade from the 49ers, per ESPN's Jeff Darlington. Earlier this week, Samuel was named one of several receivers who would reportedly sit out the start of training camp.
Further thickening the plot, NFL Network's Ian Rapoport reports that money is not the main reason why Samuel requested the trade, as San Francisco's attempts to discuss a long-term extension have been met with silence.
Rapoport adds that Samuel has been uncomfortable with how he's been utilized in the 49ers offense — a hybrid RB/WR role that was nothing short of spectacular last season, but that puts him at greater risk for injury.
After missing 10 games in 2020, Samuel caught 77 passes for 1,405 yards and six TDs.
He carried 59 times for 365 yards (6.2 YPC) and eight TDs.
For his efforts, the 26-year-old was awarded Pro Bowl and first-team All-Pro honors.
Samuel is undeniably underpaid: His $1.8M average salary ranks 78th in the league for 2022.
Samuel's defection would leave SF scrambling to rebuild an offense for a team otherwise ready to compete now. The 49ers lost to the eventual Super Bowl champion Rams in the NFC Championship Game, and their defense ranked seventh in the NFL last season by DVOA.
But if they can acquire a high draft pick for Samuel and/or QB Jimmy Garoppolo, the Niners could take advantage of a loaded WR class in next week's Draft.
Was CJ McCollum Trade the NBA's Most Undervalued Move?
The Pelicans started 1-12, played the entire season without Zion Williamson, and looked like they were headed for the lottery for a fourth straight season.
Then they traded for CJ McCollum.
On Wednesday, McCollum nearly put up a triple-double, and with help from Brandon Ingram's 37-point outburst, the Pels tied their series with the 1-seed Suns.
Now, with Phoenix star Devin Booker potentially out (hamstring), NOLA could make a run — and the McCollum trade is looking like this season's most undervalued move.
In 26 regular-season games with the Pelicans, McCollum averaged career highs in PPG (24.3), RPG (4.5), APG (5.8), SPG (1.3), and FG% (49.3).
Since February's trade, NOLA is eighth in offensive rating (117.2). Before, it was fifth-worst (108.0).
Including the play-ins and postseason, the Pelicans are 12-7 when both Ingram and McCollum play together.
They traded Josh Hart, Tomas Satoransky, Nickeil Alexander-Walker, Didi Louzada, their 2022 first-rounder (protected), and two future second-rounders.
McCollum is making $30.9 million this campaign and signed through 2024 — he'll make a total of $69.1 million over the next two years.
The Pels should also have Zion back next season — which would immediately form a lethal Big Three with Zion, Ingram, and CJ.
With their core locked in and a lottery pick from the Lakers, the Pelicans are set up nicely for the future — no matter what happens in the first round.
SPONSORED BY SAKARA
Greens for Gains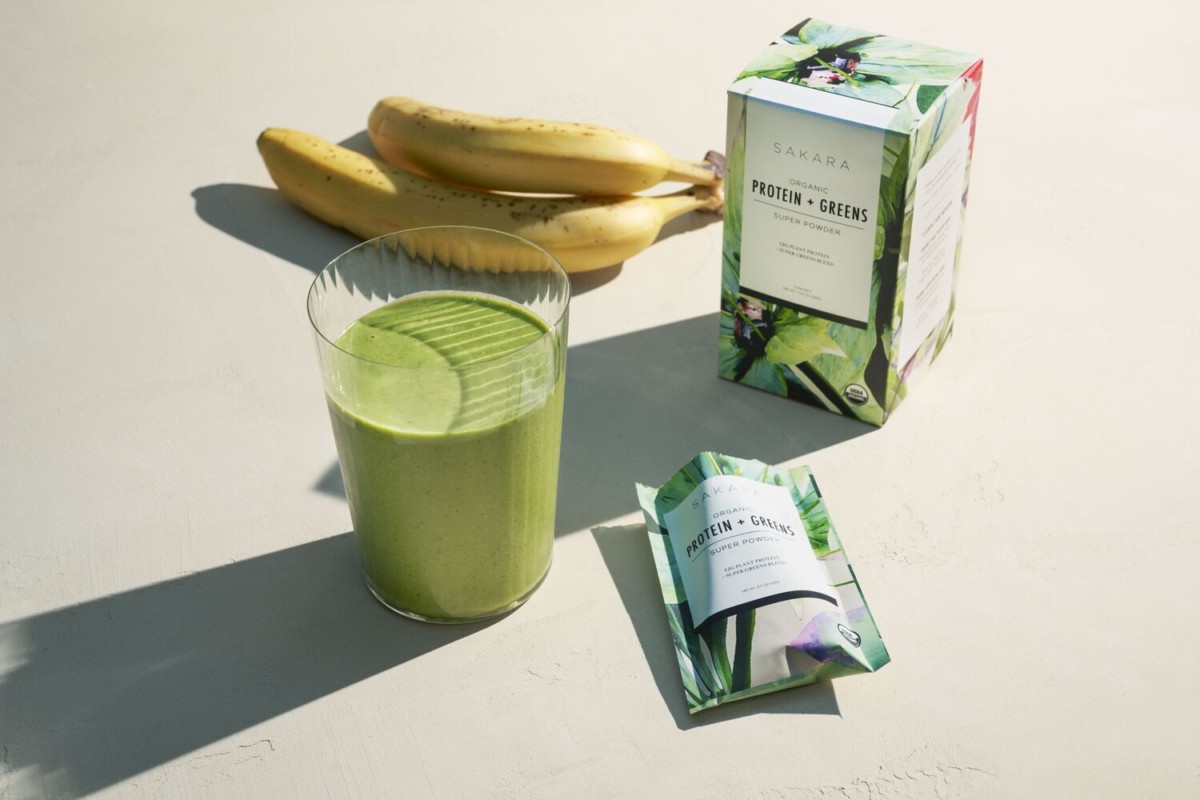 When it comes to building muscle, protein is key. Your average protein powder, though? Filled with sugar and preservatives. Your protein powder should help deliver gains—not counteract them.
Enter: Sakara Organic Protein + Greens Super Powder. Made with 12 grams of protein per serving and only one gram of sugar, this super powder is the only one of its kind. It strengthens and builds muscle mass, boosts energy, and flushes out toxins—making it your ideal post-workout fuel.
Available in a 30-day supply or individual packets, Sakara's super powder is tailored to your goals. Use one packet daily for maintenance, or double them up in your post-workout smoothie to speed up recovery time and repair and restore muscle.
Place your order today and get 20% off with code FOSAPRIL22.
Cooper Kupp Deserves Megadeal, Even If He Doesn't Want One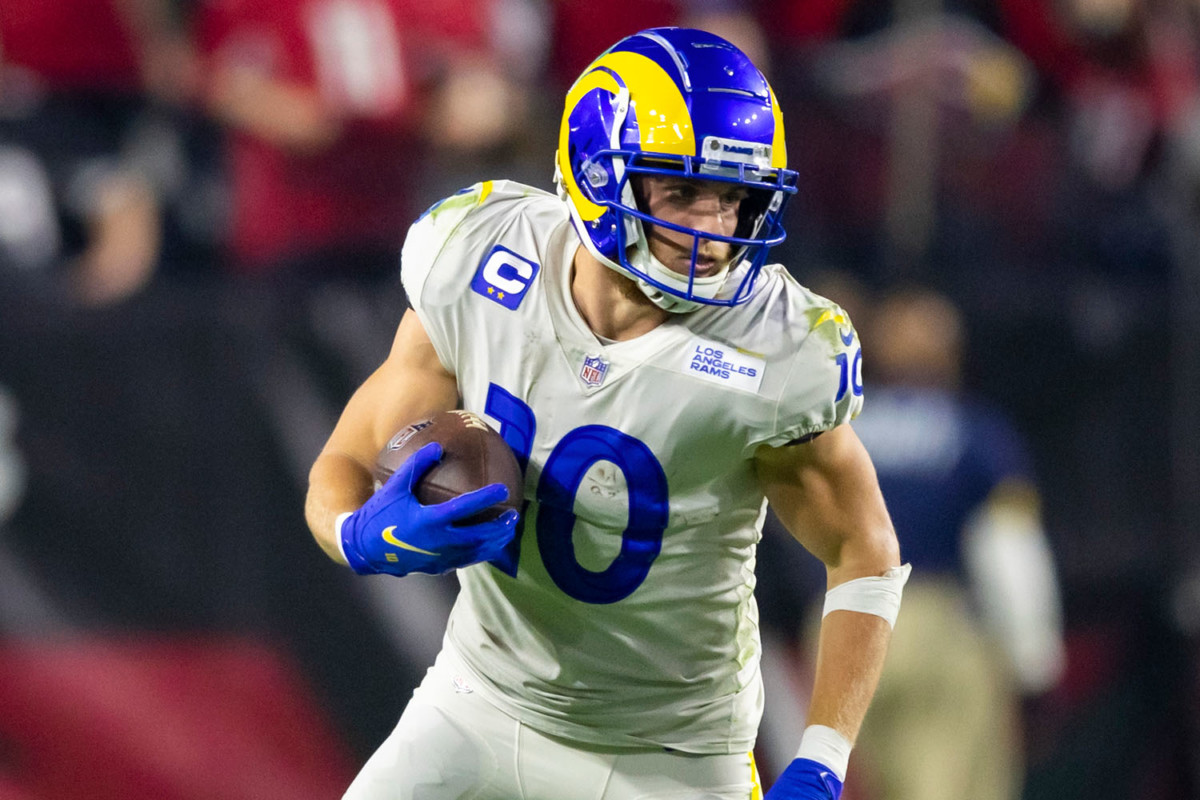 After one of the most spectacular seasons by a receiver in NFL history, Cooper Kupp could demand a record-breaking contract extension — a prospect that doesn't interest him.
On Tuesday, the Rams wideout told reporters, "I don't think that's really kind of the approach that I take … I'm not trying to beat anybody."
Los Angeles has expressed a desire to extend Kupp, who has two years remaining on 2020's three-year, $43.3 million contract ($15.8M AAV). With the receiver market exploding this offseason, Kupp has every right to demand a top-draw salary.
Tyreek Hill, Dolphins: 4 YRs, $120M ($30M average salary)
Davante Adams, Raiders: 5 YRs, $141.5M ($28M)
Stefon Diggs, Bills: 4 YRs, $96M ($24M)
Mike Williams, Chargers: 3 YRs, $60M ($20M)
Chris Godwin, Buccaneers: 3 YRs, $60M ($20M)
Kupp's $14.9 million yearly salary has dropped to 16th among NFL receivers — and 84th overall.
But the 28-year-old led the NFL in receptions (145), receiving yards (1,947), and touchdowns (16) in 2021 — the NFL's first "triple crown" since 2005. He followed up by catching eight passes for 92 yards and two TDs as Super Bowl MVP.
Considering his relatively modest demands against his extraordinary performance, the Rams should lock him in before he changes his mind.
Kupp has the best odds (+800) to be named Offensive Player of the Year for the second consecutive season.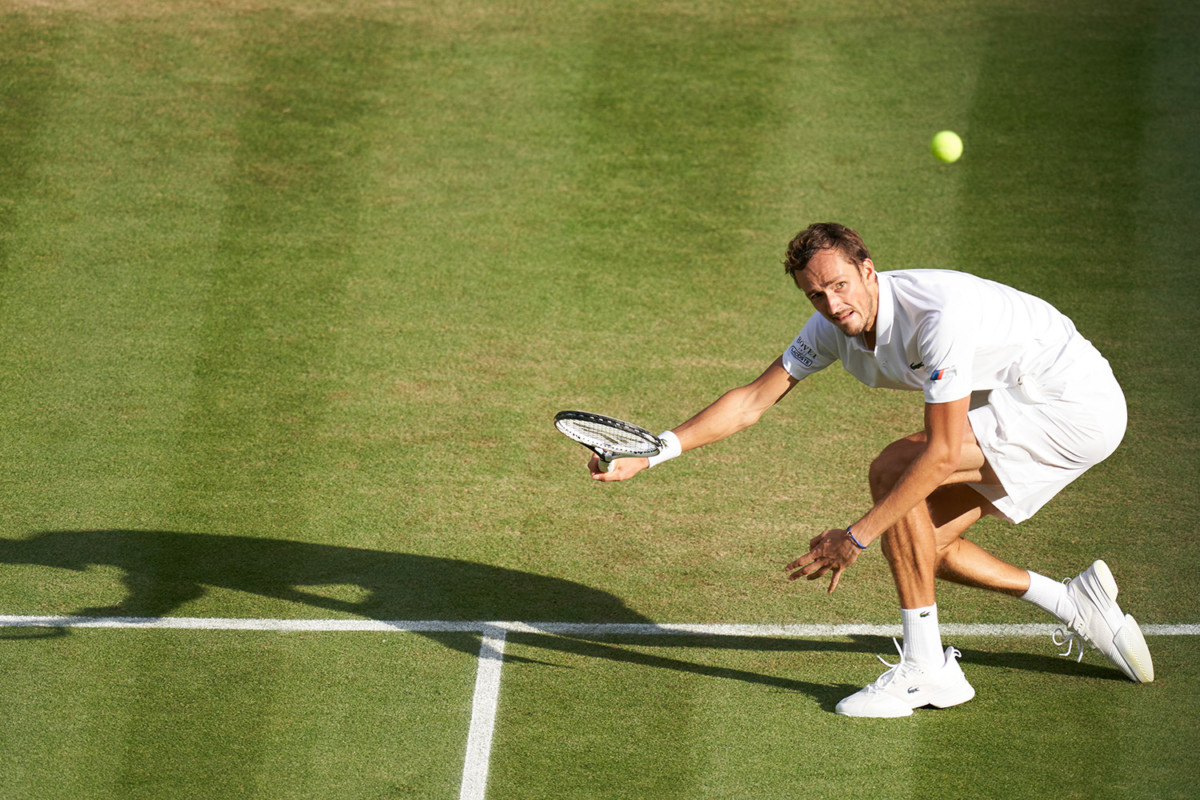 Tennis: The All England Club announced Wednesday that players from Russia and Belarus will not be allowed to play at Wimbledon; that prevents No. 2 Daniil Medvedev and No. 8 Andrey Rublev from participating in the men's draw and No. 4 Aryna Sabalenka, last year's semifinalist, in the women's draw.
NBA: Lakers legend Jerry West is demanding a retraction and apology from the creators of HBO's Lakers series "Winning Time," claiming the show constitutes a "baseless and malicious attack" on his character.
MLB: Mets pitcher Max Scherzer recorded 10 strikeouts for the 105th time in his career on Tuesday, fifth-most behind Nolan Ryan, Randy Johnson, Roger Clemens, and Pedro Martinez.