Smack in the middle of a wild men's March Madness slate — three overtime games, two 12-seed upsets, and a historic 15-seed win — an NFL blockbuster went down.
Davante Adams Will Join Raiders as Highest-Paid Non-QB Ever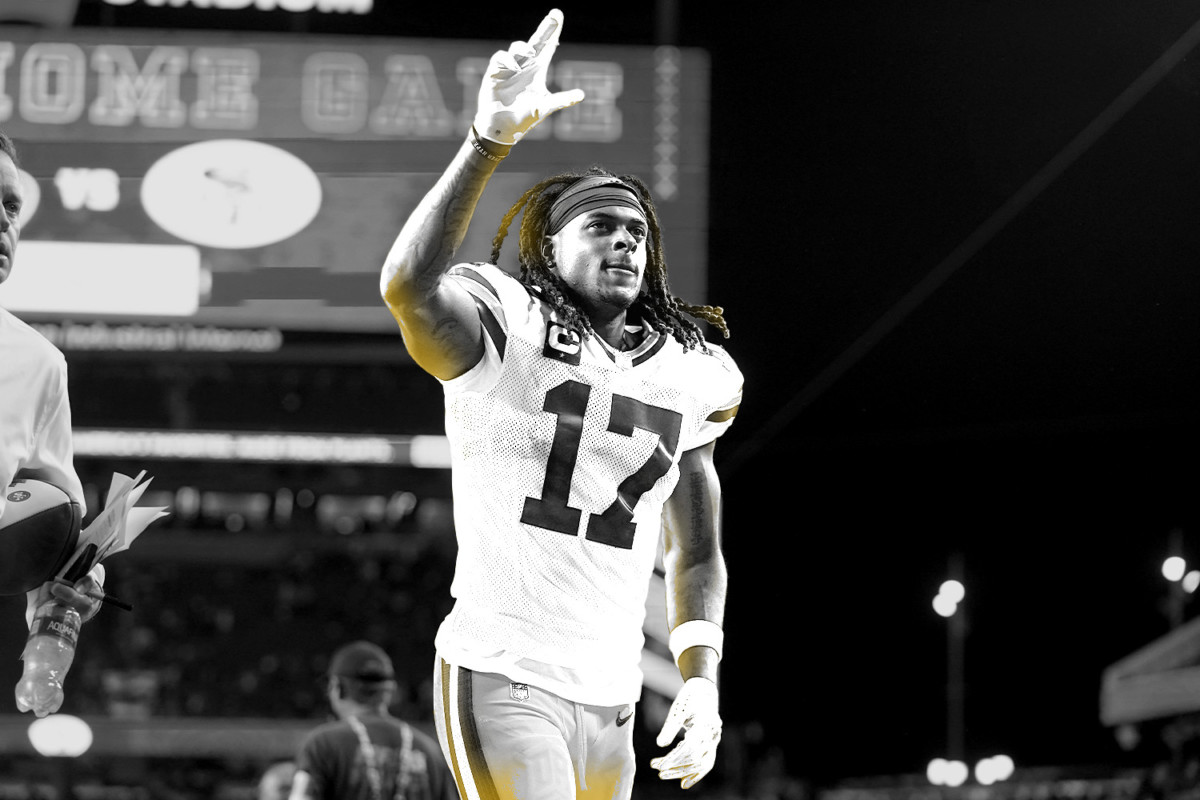 Last summer, Davante Adams said it would be a "dream" to play with his former Fresno State QB, Derek Carr. Now it's a reality — and the Raiders offense just added one of the best weapons in the NFL.
On Thursday, Las Vegas traded first- and second-round picks to Green Bay in exchange for the five-time Pro-Bowler.
According to NFL Network, Adams will sign a five-year, $141.3 million contract ($28.3 million per year) — the highest total value and AAV for a non-QB in NFL history.
Since 2018, he's first in receiving yards (5,310), TDs (47), and receptions (432).
Last season, Adams hauled in 123 receptions (2nd) for 1,553 yards (3rd) and 11 touchdowns (5th). 
He broke his own single-season franchise record for TDs and the record for receiving yards in 2020.
He had a drop rate of just 1.8% — second-best in the league for receivers with at least 100 receptions behind new teammate Hunter Renfrow. 
The move is the latest — and perhaps loudest — move in what is shaping up to be an AFC West arms race.
The end of Adams' partnership with Aaron Rodgers could introduce the NFL's most lethal pass-catching trio when he joins Darren Waller and Renfrow.
The Raiders haven't won a playoff game since 2002, and even with the superstar addition, they'll have to play six games against the Chiefs, Chargers, and Broncos.
They have the worst odds (+700*) to win the division and ninth-worst to win the Super Bowl (+4000*).
Kentucky's Trophy Case Under John Calipari Is Nearly Empty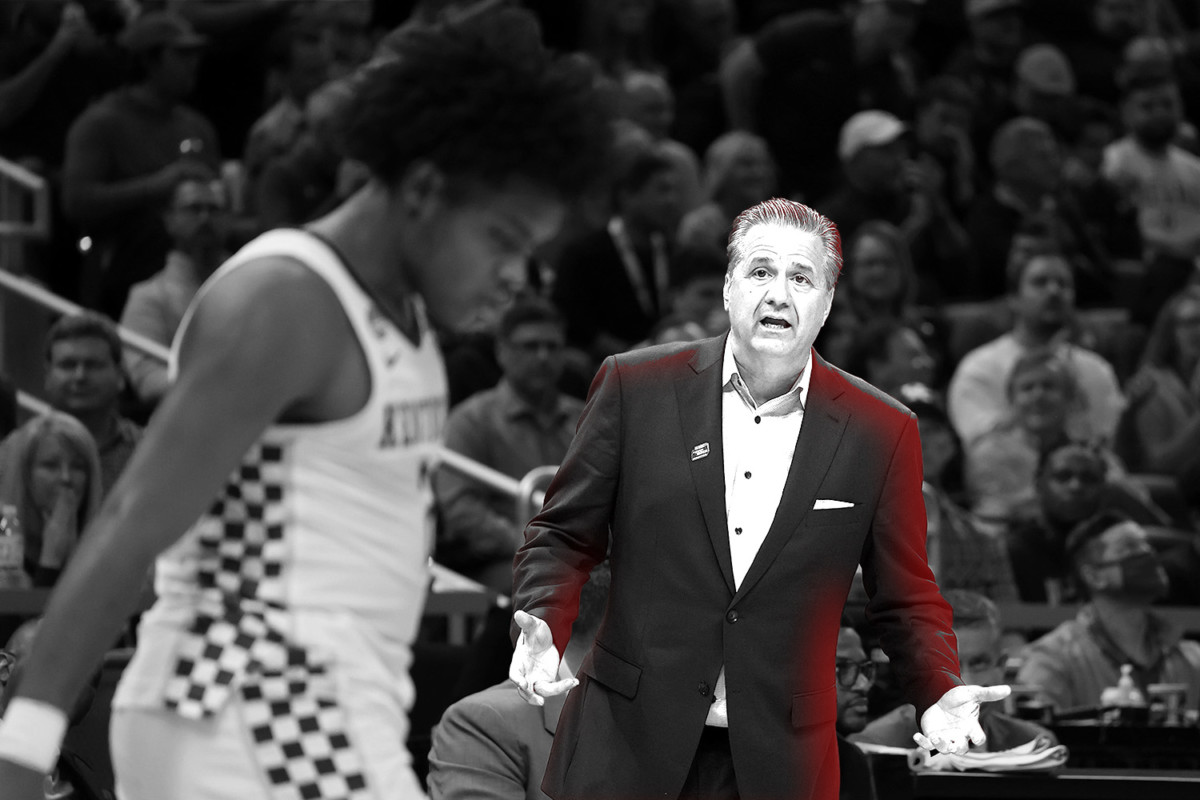 Kentucky's John Calipari ($8.6M) is the second-highest-paid coach in college basketball behind Kansas' Bill Self ($10.2M).
On Thursday, he was out-coached by Saint Peter's Shaheen Holloway — who for reference brought in $266,344 in 2019.
The 85-79 overtime upset was just the 10th time in NCAA men's tournament history that a 15-seed knocked off a No. 2 — and represents another disappointing March Madness exit for Calipari.
The 63-year-old has been to just four Final Fours and won a single title (2012) in 13 seasons helming the consistently talented Wildcats.
Calipari has coached 32 first-round NBA draft picks, including John Wall, Anthony Davis, and Devin Booker — all of whom were one-and-dones.
He's produced seven NBA All-Stars with a combined $842.1 million in career earnings.
This year's Kentucky roster features three players projected to be drafted: Shaedon Sharpe, TyTy Washington, and Oscar Tshiebwe.
Sharpe — the No. 1 recruit in the 2022 class — reclassified to 2021 and is actually eligible for this year's draft despite never playing a minute for Kentucky, taking the one-and-done concept to a whole new level.
Meanwhile, the Peacocks, who have four upperclassmen in their starting five, will continue to try to survive and advance against Murray State (-8.5*) on Saturday.
SPONSORED BY GEORGETOWN UNIVERSITY
Master's in Sports Industry Management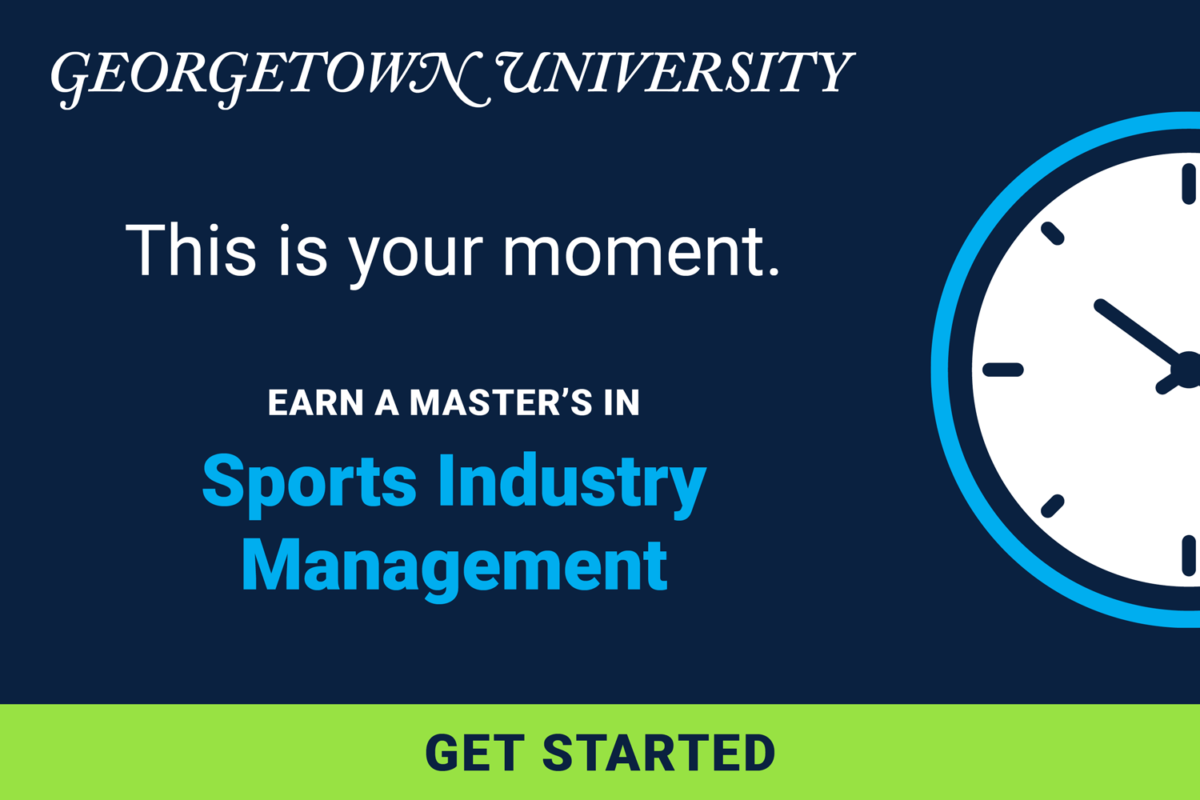 Looking to accelerate your sports career?
Georgetown University's Master of Professional Studies in Sports Industry Management will help develop your communication, business, and leadership skills that place you in high demand in today's job market.
In this program, you'll engage with industry practitioners from top organizations both inside and outside of the classroom. The program offers flexible options to take classes online, on-campus, or through a combination of both.
Attend their webinar on Monday, March 21 at 12 p.m. ET to learn more.
Q&A: Grant Hill on March Madness and Coach K's 'Genius'
Grant Hill has seen the NCAA men's basketball tournament from almost every angle. In four years at Duke under head coach Mike Krzyzewski, Hill was a two-time National Champion. The seven-time NBA All-Star is currently co-owner and Vice Chair of the Board for the Atlanta Hawks, as well as a broadcaster on Turner Sports' and CBS' lead announcing team alongside Jim Nantz, Bill Raftery, and Tracy Wolfson.
Below is an excerpt from our sitdown with Hill.
What does the intensity and pressure of an NCAA tournament feel like?
If you go back to my playing days, it was very different — we were more in a bubble. The magnitude and coverage has increased over the last almost 30 years. Nowadays, it's so much more overwhelming, and it's gotta be challenging for these young men and women to really lock in. We didn't have that kind of distraction, even though there was incredible pressure.
What's something that people might not know about Coach K?
I think a lot of people know him. He's a relationship coach. He's a guy that takes the time to learn about his players and connect with them on a deeper level. Part of his genius is his people skills. He did it on the stage at USA Basketball with some of the great NBA players.
"The Shot" is one of the most legendary plays in college basketball history. Are there any overlooked or forgotten aspects from that game?
I still get nervous when I see that shot. One of the things — and it's probably why I didn't watch [the full game] — was that I feel like we got complacent. We were up double-figures with 10 minutes left and left the door open. We almost hurt our chances of making history.
How do you feel about Duke's prospects of winning it all this year?
I'm a Dukie, everyone knows that. But I do think this year's team has the ability and the talent. There's no better coach in terms of getting a team prepped and ready for a long run and a championship. If they made it to the Final Four, I wouldn't be the least bit surprised.
Read the full Hill conversation here.
— Doug Greenberg
MLB: The Padres acquired Yankees 1B Luke Voit in exchange for RHP Justin Lange, the 2020 No. 34 pick; Voit played only 68 games last year due to injury but led the league in home runs (22) in the shortened 2020 season.
NCAAM: No. 12 New Mexico State's Teddy Allen scored 37 points in an upset over No. 5 UConn, the most points in a tournament win over the Huskies since Temple's Hal Lear scored 40 in 1956.
NBA: In the lone NBA game on Thursday, Detroit's Saddiq Bey dropped 51 points in a win over the Magic; there have been eight 50-point games in March — the most ever in a single month.
NFL: QB Baker Mayfield requested a trade from the Browns; not long after, Cleveland told Mayfield's camp that they would not accommodate his request.