Bad news for "Cyberpunk 2077," Dick's Sporting Goods finds a same-day shipping option, and Discord raises $100 million.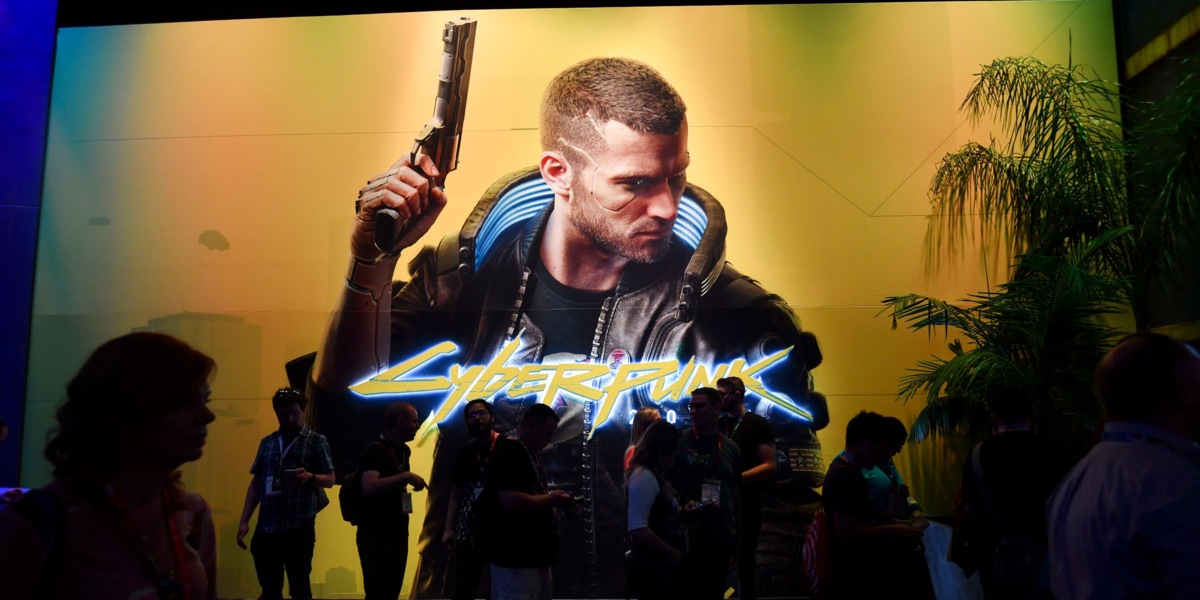 The much-anticipated release of "Cyberpunk 2077" is nothing short of a disaster for video game developer CD Projekt Red.
The Polish company has seen its stock drop 41% since the first reviews of the game surfaced on Dec. 7.
Sony pulled the beleaguered game from the PlayStation Store and said it will issue refunds. Best Buy is also offering returns on select versions, even opened games, through Dec. 21.
CD Projekt has fallen hard:
Shares of the company dropped as much as 22% on Friday after the Sony news
Friday's drop follows a 25% dip the first three days following the Dec. 10 release
CD Projekt's market cap was $11.8 billion pre-launch and now sits at less than $7.2 billion
CD Projekt's four founders — who own 34% of its shares — have lost more than $1 billion in collective net worth
Even prior to the Sony news, CD Projekt had offered refunds and promised that patch updates released early next year would fix the game's problems.
It's not all bad: Cyberpunk's issues have been for the console versions of the game — accounting for 41% of preorders. On PC, however, reviews for the game have been excellent.
Microsoft is offering refunds for the digital Xbox version, but has not removed the game from its store.
Shipping companies are backed up due to pandemic and holiday season pressure, but Dick's Sporting Goods found a workaround.
Dick's has partnered with delivery app Instacart, known for its grocery services, to offer same-day delivery from more than 150 stores across five states.
Earlier this month, UPS placed shipping limits on retailers including Nike and Gap, instructing drivers across the U.S. to stop picking up their packages.
Pickup Pivot: Dick's move follows the company's rollout of curbside pickup early on in the pandemic, which provided the company with new insights into consumer behavior.
"In analyzing the [new] curbside experience, we saw a lot of customers were coming to pick up their order the same day they placed it, and then more acutely, a really nice percentage of them were coming the same hour," Joe Pietropola, Dick's senior vice president of e-commerce, told CNBC. 
In its latest quarter, Dick's reported e-commerce sales growth of 95%, along with same-store sales gains of more than 23%, a quarterly record. Online sales accounted for about 21% of total net sales, up 8% year-over-year.
Instacart also partnered with retailers like Staples, Best Buy and Sephora this year. 
SPONSORED
Join the World's Leading Social Trading Platform

Why do some of soccer's biggest names, like Everton, Leicester City, and AS Monaco work with eToro?
Because eToro is the world's leading social trading platform, with over 15 million users all over the globe. Users can even invest in a ready-made and managed portfolio to hit the ground running as they dive into the crypto market.
Join eToro today and get $500 when you invest $5,000 into any crypto of your choosing. 
eToro USA LLC; Investments are subject to market risk, including the possible loss of principal.
Discord Doubles Valuation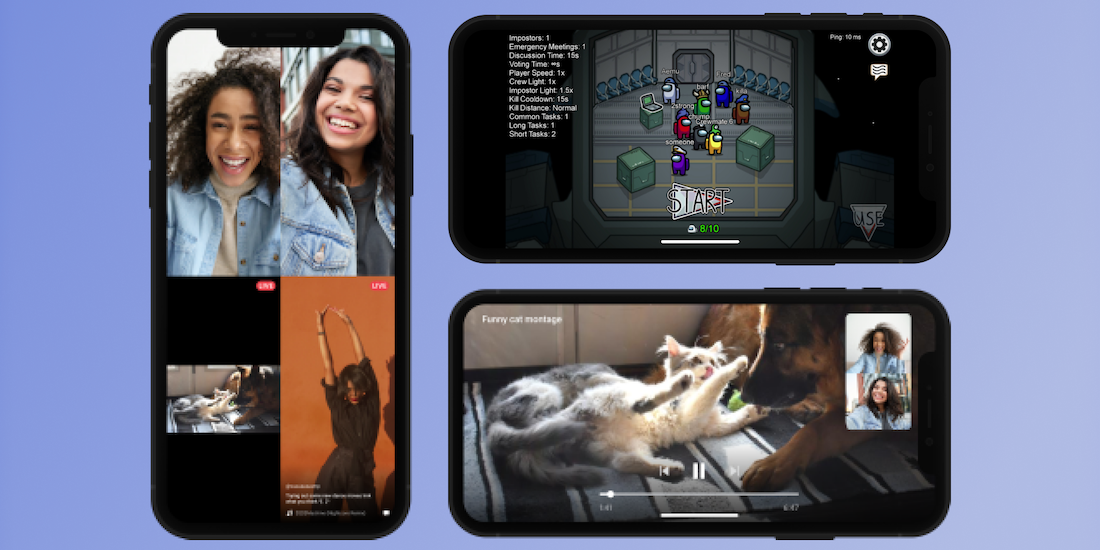 Discord, the chat and communications platform synonymous with gaming, raised $100 million in funding and is now valued at $7 billion. The company has doubled in value since its last $100 million raise six months ago.
The platform has 140 million monthly active users, double from a year ago.
Esports Entry: Discord gained steam by resonating heavily with Twitch and esports players, where it still dominates.
The popularity of "Among Us" in particular helped drive 800,000 downloads per day
It also helped the platform achieve its best-ever month for first-time downloads, with roughly 22.7 million downloads globally in September — up 337% year-over-year
The chat platform is looking to expand beyond video games, making its first foray into traditional sports by partnering with the Sacramento Kings ahead of the 2020 NBA Draft. Other big four sports brands on Discord include Chelsea Football FC and the Toronto Raptors.
"What we found is that Discord was really the platform of the future," Vivek Ranadivé, chairman and owner of the Sacramento Kings, told Front Office Sports. "It's highly interactive, which is what you want. It has this notion of these micro-communities… and we see [our draft experience] as a first step."
The NBA Board of Governors unanimously approved the $1.6 billion sale of the Utah Jazz to an ownership group led by Ryan Smith, founder and executive chairman of software company Qualtrics.

Stephen Curry has been the most popular athlete on YouTube since March 2020 with 11.6 million total views.

Tencent Video, which has over 900 million monthly users in China, will live stream the Arizona State at Oregon State football game on Saturday. ASU redshirt junior Jackson He scored a touchdown last week, the first Chinese-born player in FBS history to do so.

Bandai Namco Entertainment  — creator of PAC-MAN — announced a partnership with the NBA that includes NBA-themed video game integrations and co-branded licensed products to celebrate PAC-MAN's 40th anniversary.
SPONSORED
Germany's Influencer Approach to Promoting Olympic Sports
When it comes to sports and fitness, it remains essential that the partnerships athletes accept are authentic to that athlete. 
The German Olympic Sports Confederation — the Deutscher Olympischer Sportbund, or DOSB — strongly believes in this shift to more authentic influencer marketing practices with their own athletes. Read on to learn more.
U.S. stocks fell Friday as Congress left without a deal on a federal spending bill. Here's a look at how sports-related stocks performed today:
Up:
Take-Two Interactive Software (NASDAQ: TTWO) gained 3.03%
Columbia Sportswear (NASDAQ: COLM) gained 2.81%
Big 5 Sporting Goods (NASDAQ: BGFV) gained 2.79%
Down:
Genesco (NYSE: GCO) dropped 7.81%
Daktronics (NASDAQ: DAKT) dropped 5.35%
Foot Locker (NYSE: FL) dropped 5.01%
(Note: All as of market close on 12/18/20)
The latest turn in the dispute between Washington Football Team majority owner Dan Snyder and the franchise's three co-owners remains largely under seal in a Maryland federal court, while Snyder and the NFL aim to get the case sent back to an arbitrator.
Despite women rising throughout the NFL ranks, football continues to be a largely male-dominated sport. While the sport still has a long way to go in terms of diversity and inclusion, Kim Miale has emerged as one of the NFL's few women agents.
DAZN is selling Sporting News to Pax Holdings, a Hong Kong-based investment firm. Hammered by the pandemic, DAZN shed multiple other parts of its business in recent months.
ESPN is suffering talent defections in front of and behind the camera. Amina Hussein, the Emmy Award-winning NBA senior coordinating producer, could be leaving the network, sources told Front Office Sports. 
Oregon vs. USC football: The No. 13 Trojans are set to host the Ducks in the first on-campus Pac-12 Championship game since 2013. Oregon, the defending champs who finished second in the Pac-12 North, were subbed into the game for Washington on Dec. 14 due to lingering COVID-19 issues. The undefeated Trojans have played a series of thrillers and could still be in contention for a College Football Playoff spot with a dominant performance and a decent amount of luck when it comes to other teams' results. 
How to watch:
8 p.m. ET on Fox
Betting odds:
USC -3 || ML -150 || O/U 63.5