If you can't pay them, crowdfund their salary? That's the strategy one team is betting on.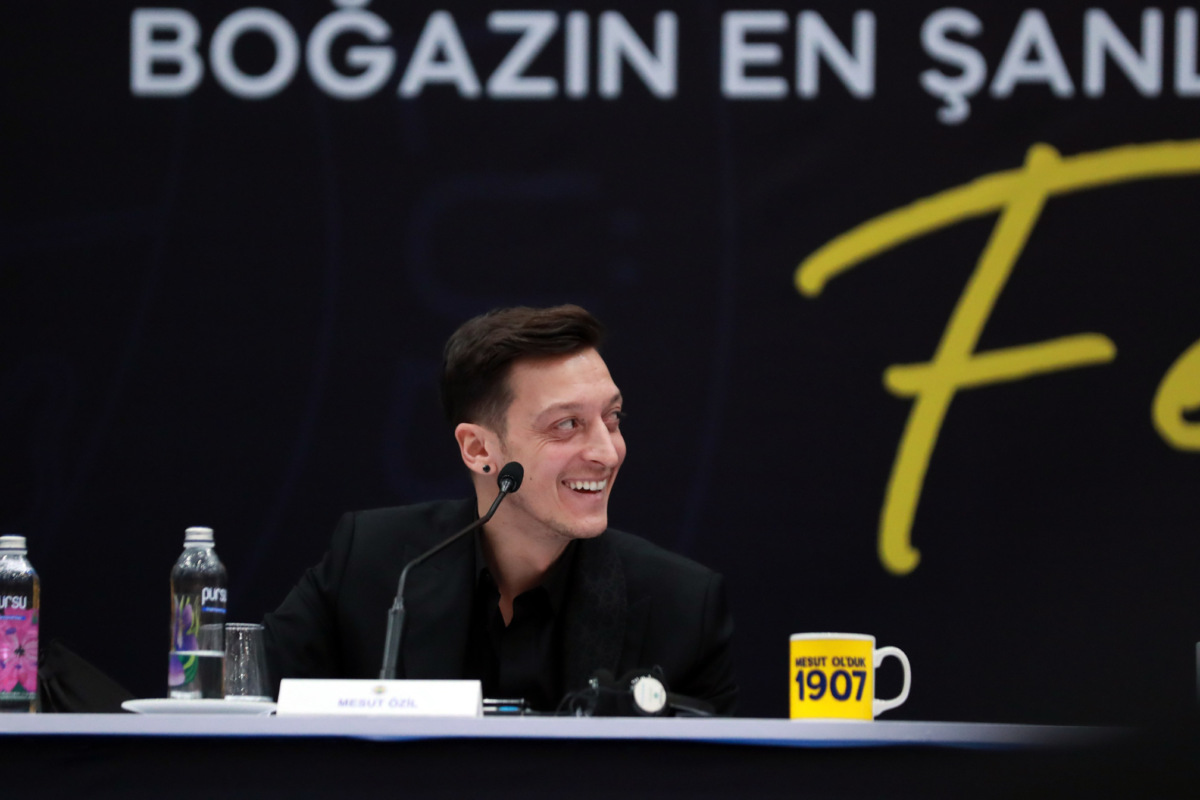 Turkish soccer giants Fenerbahçe asked fans for a helping hand to alleviate the cost of signing star midfielder Mesut Özil.
The footballer earned over $20 million with Arsenal last season while mostly sidelined. Özil is reportedly taking a significant pay cut with his new club.
Fenerbahçe president Ali Koc solicited donations via text message to help cover Özil's contract.
"We have a request for our fans," Koc wrote, according to The Wall Street Journal. "Please continue to support us, we are also dependent on your financial support."
Like most professional sports teams, Fenerbahçe's pandemic-related revenue losses are significant. The club is currently about $630 million in debt.
Supporters were asked for about 3 euros, with the club eyeing "several million" donations.
Fenerbahçe has asked fans for funding over text in the past, and Özil's signing presented a new opportunity to revisit the tactic.
The club has a history of instability. UEFA, European soccer's governing body, sanctioned it in 2019 for violating financial rules.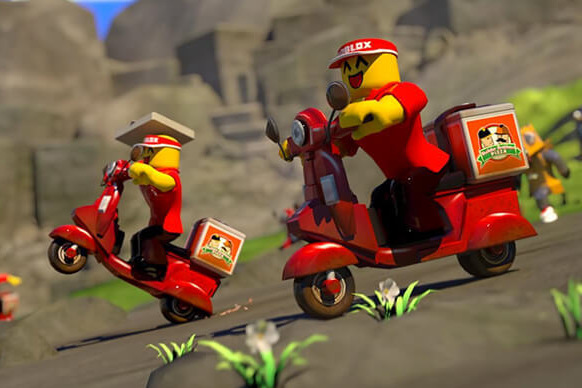 Roblox is again delaying its highly anticipated plans to go public — but not by choice.
The SEC has concerns about how Roblox "recognizes revenue in its finances," particularly from the platform's Robux currency, according to Reuters.
The past couple of months have been a roller coaster for the video game platform.
December 2020: Roblox announced it was pushing back its go-public date with plans to raise the IPO price.
January 2021: The company said it was instead going public through a direct listing after raising $520 million in a Series H funding round. A new date was slated for February.
Roblox offers a mix of "durable" and "consumable" items for in-game purchase. Initially, the platform wanted to treat the revenue from both in the same way — by amortizing it over approximately two years.
Now, the SEC is asking Roblox to recognize revenue from consumable products like Robux immediately, as they are immediately used.
"By adopting that accounting position, our revenue will actually be a bit higher," David Baszucki, founder and chief executive at Roblox, told associates in a memo. "It will, however, take us some time to update this change in our financial statements."
Roblox's valuation rose to $29.5 billion earlier this month, towering over the $4 billion the company was valued at around the same time last year.
SPONSORED
How 5G Can Affect Your Investing Strategy

The emergence of 5G is sure to have major implications across the sports industry, as well as a host of others.
Our friends at The Motley Fool have taken notice and done extensive research on what this could mean for your personal investment strategy. It all may come down to Apple…
Download your copy of "5G Supercycle: An investor's guide to Apple's next must-have device" today and consider signing up for The Motley Fool's Stock Advisor service and take a step toward the life you want.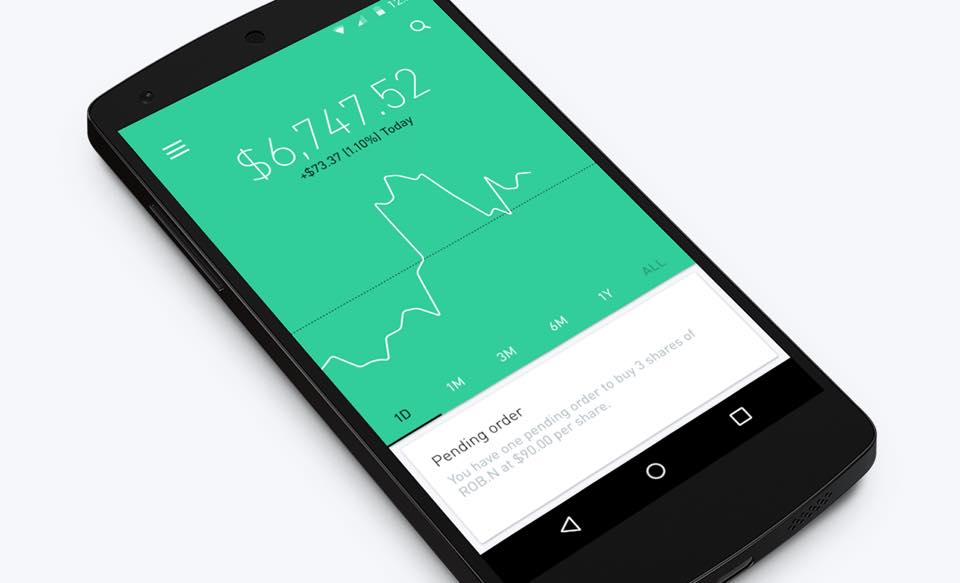 GameStop continues to ruffle Robinhood's feathers.
Robinhood raised over $1 billion from existing investors and its credit lines with banks. The move is intended to help meet financial demands from clearinghouses.
Clearing firms, which process and settle trades, require brokerages to maintain accounts at the firms due to the time difference between when new positions are booked and when cash is exchanged for securities.
Robinhood did not have enough cash on hand to handle the popularity of GameStop and other stocks this week.
In a statement, Robinhood said the decision to halt trading for GameStop and other stocks on Thursday was made because of "financial requirements, including SEC net capital obligations and clearinghouse deposits."
Following complaints and lawsuits from customers, Robinhood allowed purchases of the stock today, but with limits.
Customers could only increase their position in GameStop by five shares.
Customers who already had more than five shares were not able to purchase more.
"To be clear, this was a risk-management decision, and was not made on the direction of the market makers we route to," Robinhood said.
The SEC has stated that it will "review actions taken by regulated entities that may disadvantage investors or otherwise unduly inhibit their ability to trade certain securities."
GameStop shares closed at $325.00 Friday, up over 7,000% in the last year.
Gatorade signed Ryan Garcia as its first American professional boxer with a national endorsement deal. Garcia is rumored to be fighting Manny Pacquiao in his next bout.

ESPN recorded over 500,000 downloads of its app last weekend, the platform's best two-day period since 2016.

Major League Baseball named Ken Griffey Jr. senior advisor to the commissioner. Griffey will consult on a number of issues with an emphasis on baseball operations and youth baseball development, as well as improving diversity at amateur levels of the sport.

Discover Financial Services signed on as the National Women's Hockey League's largest sponsor to date in a deal that makes Discover the league's official credit card. 
SPONSORED
Modern Tools For The Modern Man

We all want to feel a little more put together in 2021. For many of the guys, this means being a bit more cleaned up, hygienic, and ready for anything.
The Lawn Mower™ 3.0 trimmer from Manscaped with SkinSafe™ Technology is the perfect tool for an incredible grooming experience. The no-slip grip, LED light, and compact design help you navigate all your nooks and crannies, wet or dry and SkinSafe™ ceramic blades protect you from cuts or nicks. It's even waterproof so you can bring it in the shower.
GameStop, the biggest story of the week, had a momentous climb back up today as brokers allowed limited trading. Here's a look at how sports-related stocks performed:
Up:
GameStop (NYSE: GME) was up 69.55%
FuboTV (NYSE: FUBO) was up 5.96%
MSG Networks Inc. (NYSE: MSGN) was up 3.22%
Down:
Rush Street Interactive (NYSE: RSI) was down 6.44%
Scientific Games Corporation (NASDAQ: SGMS) was down 5.92%
Planet Fitness, Inc. (NYSE: PLNT) was down 4.78%
(All as of market close on 1/29/21)
The Dallas Mavericks will face the Utah Jazz for the second time this week on Utah's home court. Dallas will look to end Utah's 10-game win streak after a 12-point loss on Wednesday. The Jazz will be fighting to keep its top rank in the Western Conference.
Donovan Mitchell is questionable for the Jazz due to concussion protocols. Maxi Kleber is out for the Mavericks following COVID-19 protocols.
How to Watch:
10 p.m. ET on ESPN
Betting odds:
Jazz -3 || ML -155 || O/U 221.5