OTD 75 years ago, Jackie Robinson broke baseball's color barrier by making his MLB debut for the Brooklyn Dodgers at Ebbets Field in front of 26,623 fans. Despite going hitless, Robinson scored the eventual go-ahead run in a victory against the Boston Braves.
In Booming QB Market, Kyler Murray Unlikely to Play For $5.5M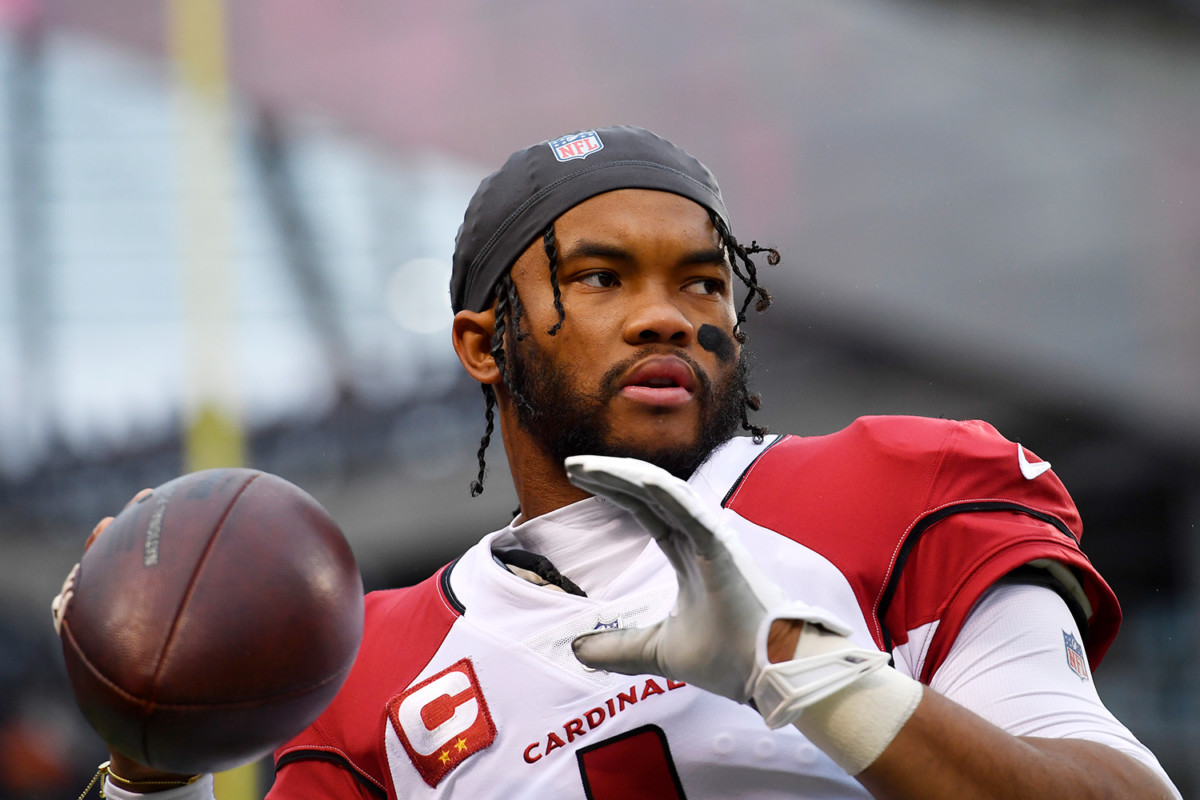 Kyler Murray has apparently had enough of watching other quarterbacks get big contracts in this offseason's explosive market.
The 2019 No. 1 pick is entering the fourth season of his rookie deal, which pays an undesirable $5.5 million.
On Thursday, NFL Network's Tom Pelissero reported that Murray's agent pulled his initial proposal to the Cardinals, who still haven't made an offer — and that the QB is unlikely to play without a new contract.
In an offseason where four QBs signed contracts in excess of $40 million per season, there's logic behind Murray's potential holdout.
Derek Carr, Raiders: three-year, $121.5M extension
Matthew Stafford, Rams: four-year, $160M extension
Deshaun Watson, Browns: five-year, $230M deal
Aaron Rodgers, Packers: three-year, $150.8M extension
Murray could be looking for a deal comparable to that of Josh Allen, who signed a six-year, $258 million ($43M AAV) extension with the Bills after his third NFL season.
If he's planning a different route, there's Lamar Jackson — who seems content betting on himself and taking a more patient approach.
The self-repped QB hasn't reached an agreement with the Ravens and will likely play out the $23 million, fifth-year option of his rookie contract.
Clippers Committed 47% of Payroll to Missing Leonard-George Duo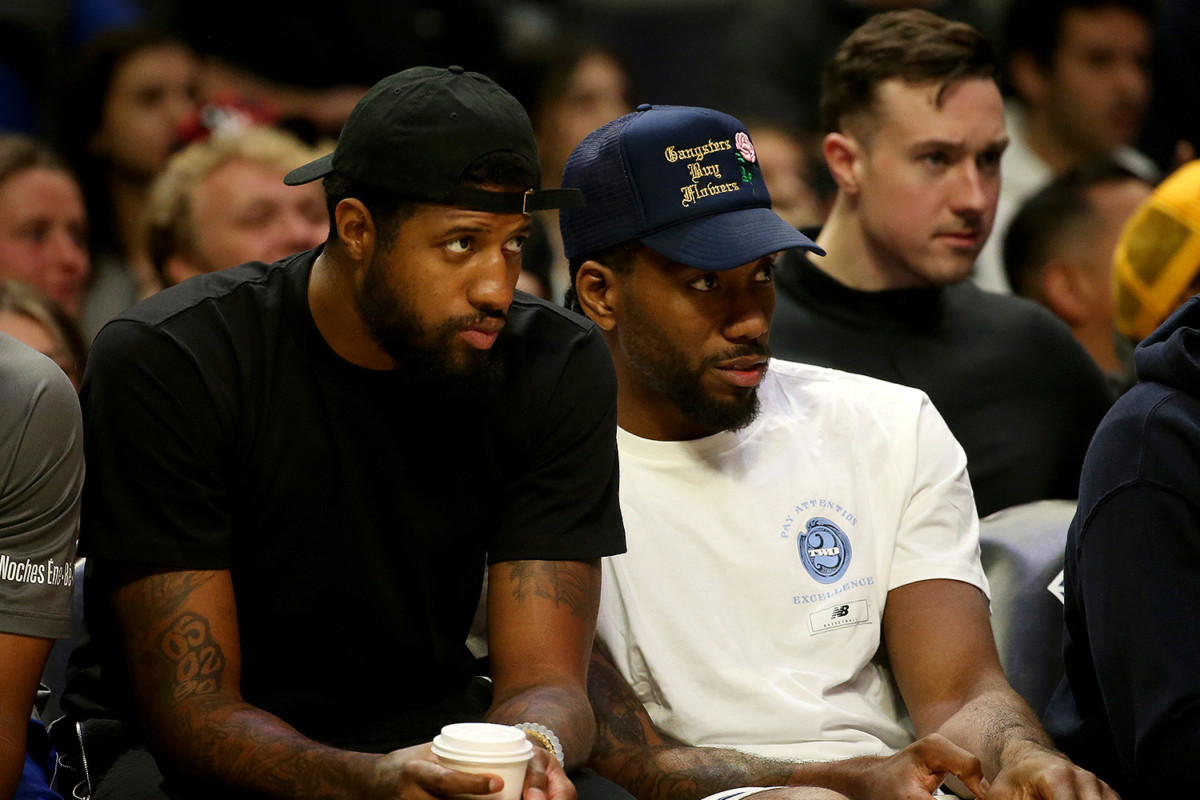 With a do-or-die matchup against the Pelicans on Friday night, the Clippers will have to pull off the improbable without Paul George and Kawhi Leonard — the way it's been all season.
The dynamic duo have yet to play a game together this season. Leonard underwent surgery on a partially torn ACL last July, and the recently returned George entered health and safety protocols early Friday.
Failure to make the postseason would mark a third wasted year for the pair in their prime — and another disappointment for a team with the NBA's third-highest payroll ($167.8M).
Leonard and George ($39.3M each) make a combined $78.6M this season — 47% of L.A.'s payroll.
The Clippers have committed $237.8M to the duo over the next three years. Their identical contracts include player options worth $48.8M in 2024-25.
PG and Kawhi have only played 80 games together (59-21).
L.A. made the West Semis in 2019-20 and lost to Phoenix in last season's West Finals.
The Clips will have at least two more seasons with the star pairing to win their first championship.
It also doesn't hurt having the richest owner in sports. Former Microsoft CEO Steve Ballmer, who's worth an estimated $96.5 billion, has been willing to spend whatever it takes to win a title — the Clippers have carried a top-four payroll in each of the duo's three years together. 
The pressure and financial stakes will only increase in their new $2 billion arena, set to be built by 2024.
SPONSORED BY ODDSJAM
Bet Like a Pro – Join the Movement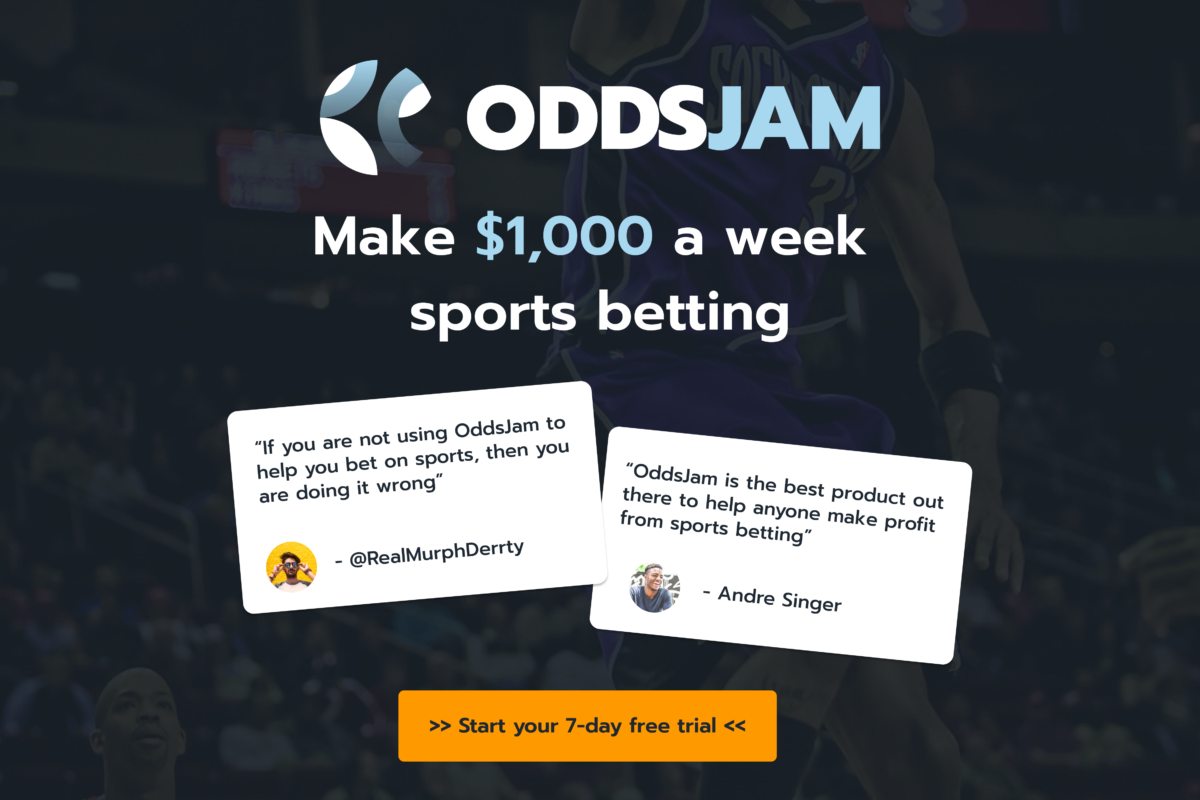 It's no secret that sports betting is a difficult art to master… at least it used to be. 
Now, OddsJams industry-leading software is changing the sports betting game – and they want YOU to be a part of it! 
The days of the fabled "sharp" bettors in Vegas raking in the cash, changing the betting lines, and leaving none for anyone else are fading. The future is sports betting for EVERYBODY and it starts with OddsJam! 
Join the thousands of subscribers already blazing the trail for those behind them. Start making $1,000 a week investing in sports betting!
Kick off the NBA playoffs the right way – try OddsJam free now.
Mets' Makeshift Rotation Tops MLB, Still 2nd-Most Expensive
The news that two-time Cy Young winner Jacob deGrom would begin the season on the injured list put a massive dent in the Mets' starting rotation.
But through seven games, and with Taijuan Walker (shoulder) now on the IL, New York has the best rotation, ranking first in wins (five), ERA (1.29), WHIP (0.69), and batting average against (.161).
The makeshift five truly spans the salary scale, featuring both the highest-paid starting pitcher in baseball (Max Scherzer, $43.3M) and the 200th (David Peterson, $673,577).
The Mets' starting five payroll ($65.5M) is second only to the Blue Jays ($68.4M).
The full starting pitcher allocation will rank first ($94.2M) when deGrom ($20.5M) and Walker ($7M) return.
Other current Mets starters: Carlos Carrasco ($12M), Chris Bassitt ($8.8M), and Tylor Megill ($700,000).
While Scherzer (2-0, 3.27 ERA) has already begun to justify his three-year, $130 million free-agent contract, Megill is the biggest surprise. The 26-year-old righthander is 2-0 and hasn't allowed an earned run over his 10.1 innings.
The Mets' success on the mound has oddsmakers bullish on their chances to win their first World Series since 1986. New York currently is tied for fifth-favorite (+1100) to win it all.
NFL: CB Stephon Gilmore signed a two-year, $23 million contract with the Colts, per multiple reports; the new deal includes $14 million guaranteed.
Soccer: Burnley fired manager Sean Dyche in his 10th season with the club; they currently occupy 18th place in the Premier League and could be the first team relegated. Team captain Ben Mee will reportedly serve as interim manager.
Golf: Bryson DeChambeau underwent successful surgery on his left wrist and is expected to miss the PGA Championship in May; the 28-year-old hasn't won an event since the Arnold Palmer Invitational in March 2021.
NHL: Montreal's Carey Price will make his first start in goal since Game 5 of the 2021 Stanley Cup Final on Friday. Also: Islanders legend Mike Bossy, who scored 50-plus goals in each of his first nine seasons and is a four-time Stanley Cup champion, died at the age of 65.