The Penguins needed three overtimes to overcome the Rangers and Igor Shesterkin, who made 79 saves — the second-most in NHL postseason history. The Avalanche, meanwhile, needed one period to lock up Game 1 against the Predators, scoring five unanswered goals in the first.
Can Capitals Overcome Long Odds for 2nd Title in 4 Years?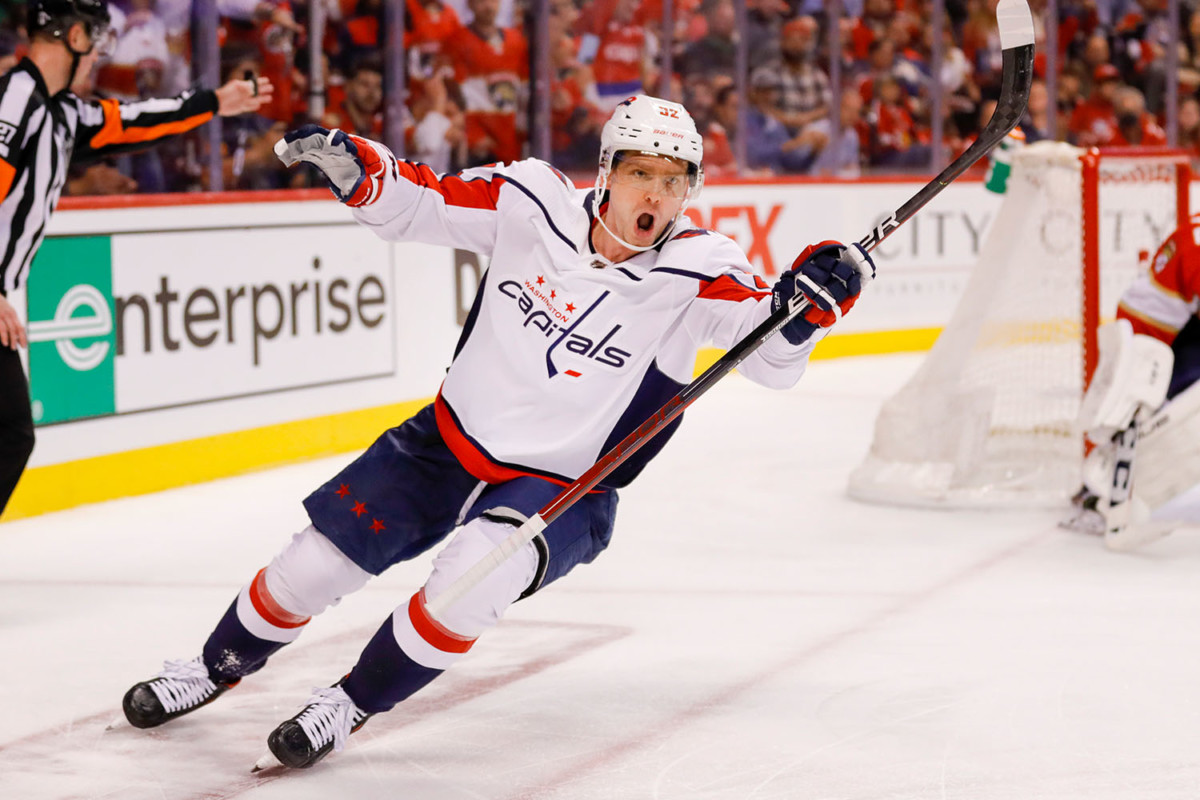 The Capitals were the last team in the Eastern Conference to clinch an NHL playoff berth — but no one should sleep on a team featuring arguably the greatest goal-scorer of all time and at least one other likely future Hall of Famer.
On Tuesday, the Caps pounced on the Presidents' Trophy-winning Panthers in Game 1 with a comeback 4-2 road victory. Florida, which led 2-1 entering the third, was 39-0-1 in the regular season when leading after two periods.
Behind stars Alex Ovechkin and Nicklas Backstrom, the Caps — on the 12th-highest payroll ($86.1M) but with the fourth-worst odds (+2500) — are a serious dark horse for their second Stanley Cup.
Washington has the best road record in the NHL (25-10-6), and Tuesday was the franchise's 20th third-period comeback postseason win.
Ovechkin's assist gave him 136 postseason points, third among active players (Sidney Crosby, Evgeni Malkin).
Backstrom recorded his franchise-leading 73rd postseason assist. 
The Caps' core (Ovechkin, Backstrom, T.J. Oshie, John Carlson, Evgeny Kuznetsov, and Tom Wilson) account for $43.1M of the payroll.
Washington hasn't made it past the first round since hoisting the Cup in 2018 and entered the series +260 just to win the round.
Now they're a much more realistic +150, and the Panthers, the top overall seed, face a must-win Game 2.
Ja Morant Is Most 'Clutch' Postseason Player for Under $10M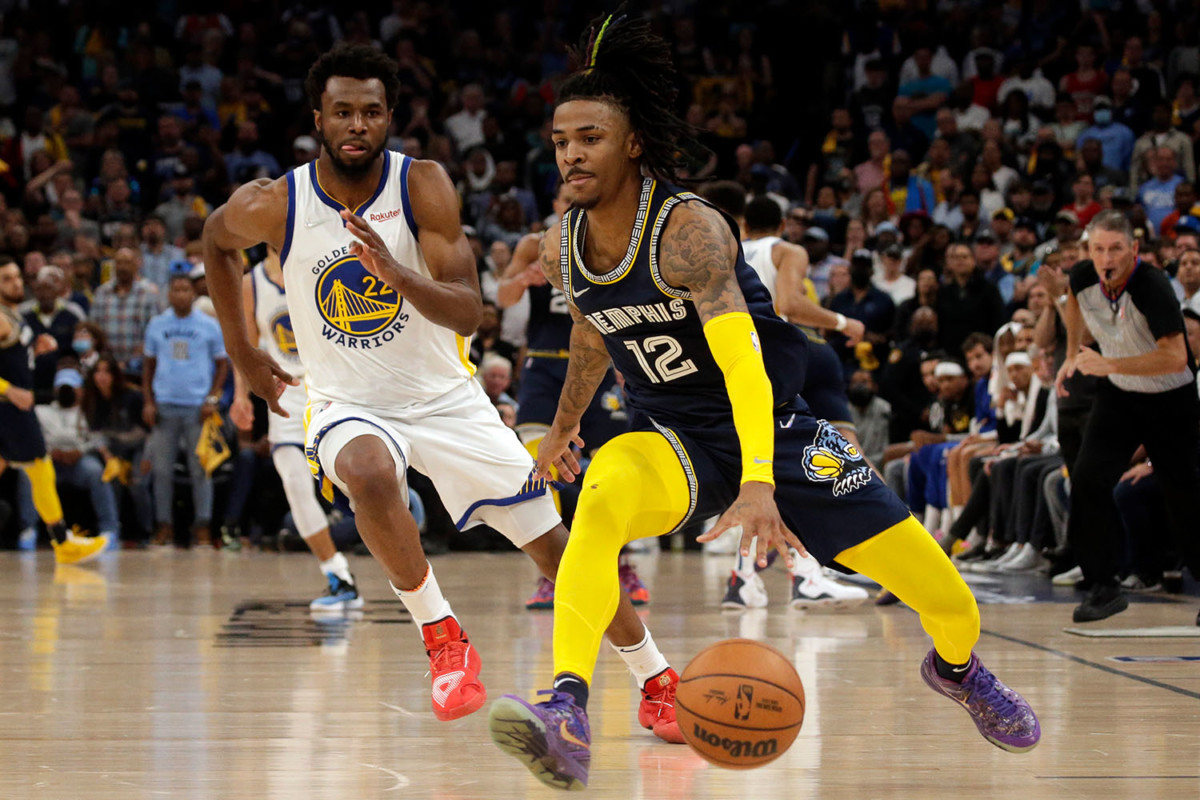 On Tuesday, Ja Morant scored a playoff-high 47 points, joining Kobe Bryant and LeBron James as the only players under 23 to drop 45+ points twice in the postseason.
Down four with four minutes remaining in Game 2, Ja scored the final 15 points as the Grizzlies tied the series.
Morant was awarded Most Improved Player, but after a stellar regular season and his postseason domination, neither the award nor his salary reflect just how good he's been this year.
Morant's postseason points scored (210), "clutch" points (42), APG (10.1), and assist percentage (43.1) all top the league.
But his $9.6M salary this year ranks third on the Grizzlies and 137th in the NBA.
When Morant inevitably makes an All-NBA team this season, he'll be eligible for a five-year, $181M maximum extension this summer.
The Grizzlies will have plenty of room for Ja's max contract next season. They have this season's second-lowest payroll ($117.3M) and only $97.8 million committed for 2022-23.
They're still long shots to win the title this year (+1600), but with a rising superstar and a young team full of potential, the Grizzlies have given Memphis a contender for years to come.
SPONSORED BY ATTEST
U.S. Consumers Shopping for Health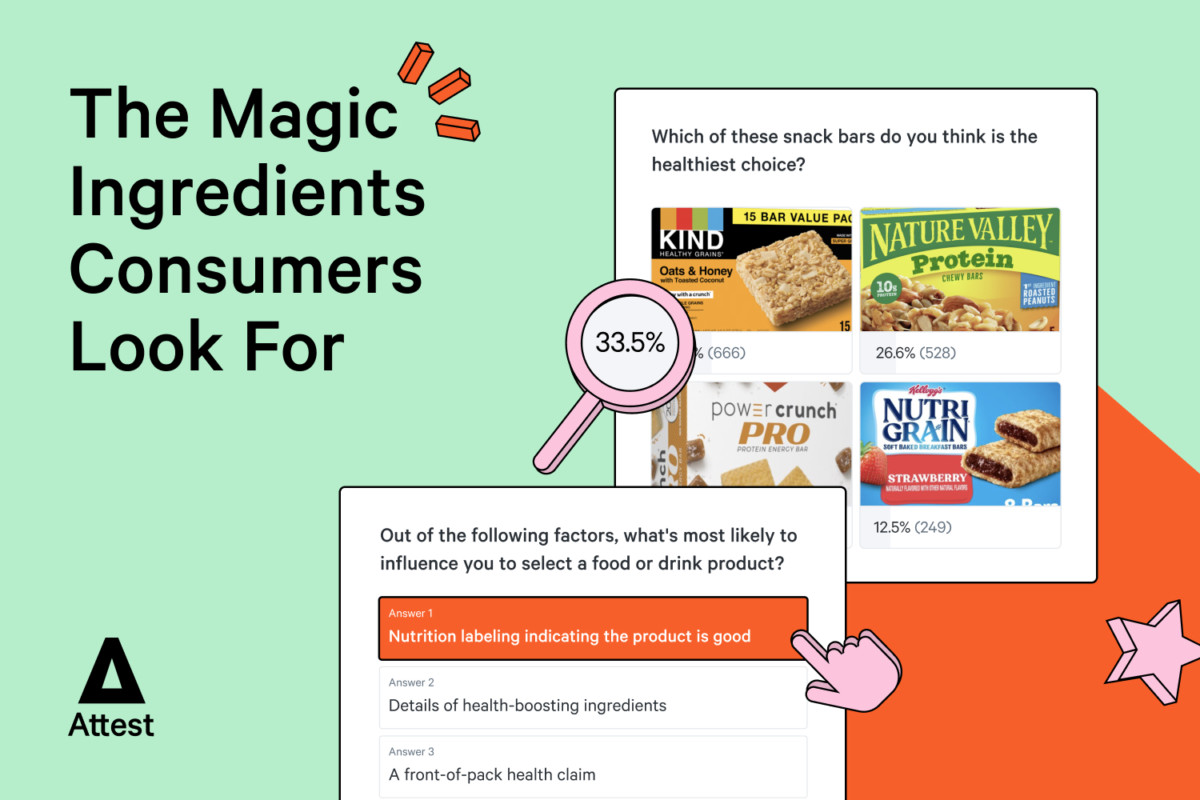 Food and beverage brands that include wellness ingredients in their products can achieve higher recommended retail prices (RRPs), with U.S. shoppers increasingly attracted to these ingredients – and willing to pay more for them.
Attest's latest F&B consumer data unpacks what ingredients enjoy the biggest health halos, the benefits shoppers believe those ingredients offer, and how much of a premium they're prepared to pay.
Americans rank eating so-called 'functional foods' as the second-most likely factor to impact on their health. More than half of U.S. consumers (60%) say they're consciously looking out for food and drink products to support their overall health when they shop.
Learn more about how products for this market can be a growth opportunity in 2022 and beyond.
On Brink of History, Jurgen Klopp Well Worth His Price Tag
Jurgen Klopp was already one of the world's best soccer managers — but his latest tactical masterclass has put Liverpool on the brink of history.
After conceding two first-half goals in Tuesday's Champions League semifinal second leg with Villarreal, Klopp's aggressive attacking scheme allowed the Reds to explode for three in the second to advance on aggregate to the UCL Final.
Now, Liverpool have a chance at winning the first English Quadruple — four cups in one campaign — and have now passed the 2006-07 Chelsea side for the longest-lasting bid to hit the milestone.
Initially intending to leave after his contract expired in 2024, Klopp ultimately extended through 2026, a decision that should only heighten his legacy — and his leverage for his next contract.
Klopp's $20M annual salary reportedly trails only Manchester City's Pep Guardiola ($23.7M) in the Premier League.
Liverpool's 42 victories across all competitions this season are currently sixth in English top-flight history.
The club won the 2019-20 Premier League and 2018-19 Champions League under Klopp.
If Klopp's men are going to pull off the Quadruple, the road could go through Guardiola — twice.
City would punch their ticket to the UCL Final with a win or draw over Real Madrid in Wednesday's second semifinal leg — and top Liverpool by a single point in the Premier League table.
When the dust settles, Klopp or Guardiola can legitimately lay claim to the title of world's best manager.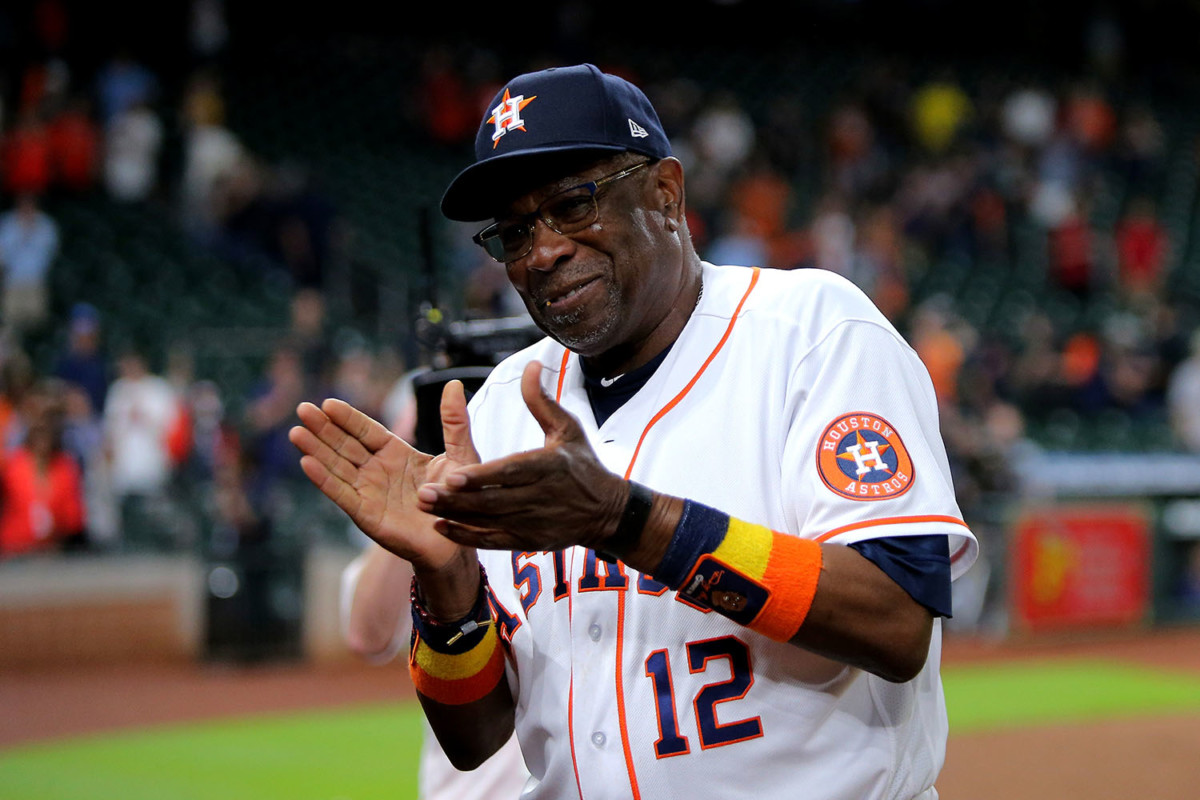 MLB: Dusty Baker became the first Black manager (and 12th overall) to record 2,000 career wins in the Astros' victory over the Mariners; the 72-year-old is the only manager to lead five different teams to the postseason.
NBA: The Warriors' Gary Payton II suffered a fractured left elbow after a hard flagrant foul by the Grizzlies' Dillon Brooks early in Tuesday's Game 2; Brooks was ejected.
NFL: In his first press conference since the Titans' playoff loss to the Bengals, QB Ryan Tannehill said he wasn't informed the team would select QB Malik Willis in the 2022 Draft, adding, "I don't think it's my job to mentor him."