The Front Office Sports Huddle Series is an event circuit designed to help sports industry executives explore challenges and develop new strategies in areas relevant for the long term success of their organization. This year, we will host multiple Huddle Series events across the country with topics including brand marketing strategy, digital content strategy, sponsorship strategy and more to come!
Each event features two keynote speakers, eight huddle leaders, and 125 industry executives. The morning will kickoff with a keynote speaker followed by four huddle to huddle rotations where attendees will deliberate on a key topic of interest. Programming will conclude with an afternoon keynote and a happy hour.
The goal of Huddle Series is to foster honest, intellectual conversations around key issues facing teams, leagues and brands in the sports ecosystem.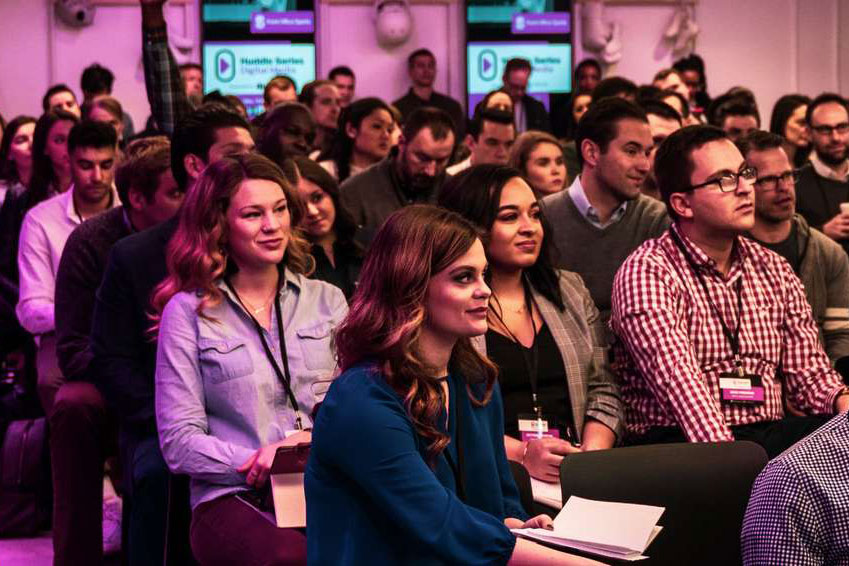 Attendees are divided into small groups between 15-30 people. This setup allows for intimate discussion and problem solving among like-minded peers.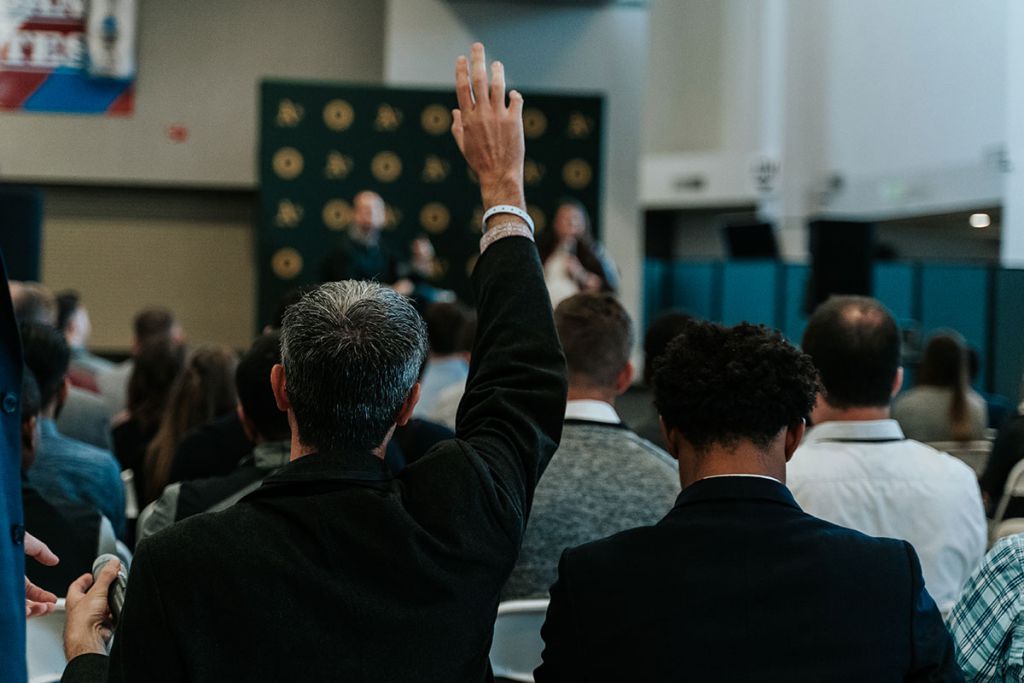 Through four differentiated sessions, attendees have the ability to work closely with Huddle Leaders to solve problems. Each group gets an hour dedicated to each specific session.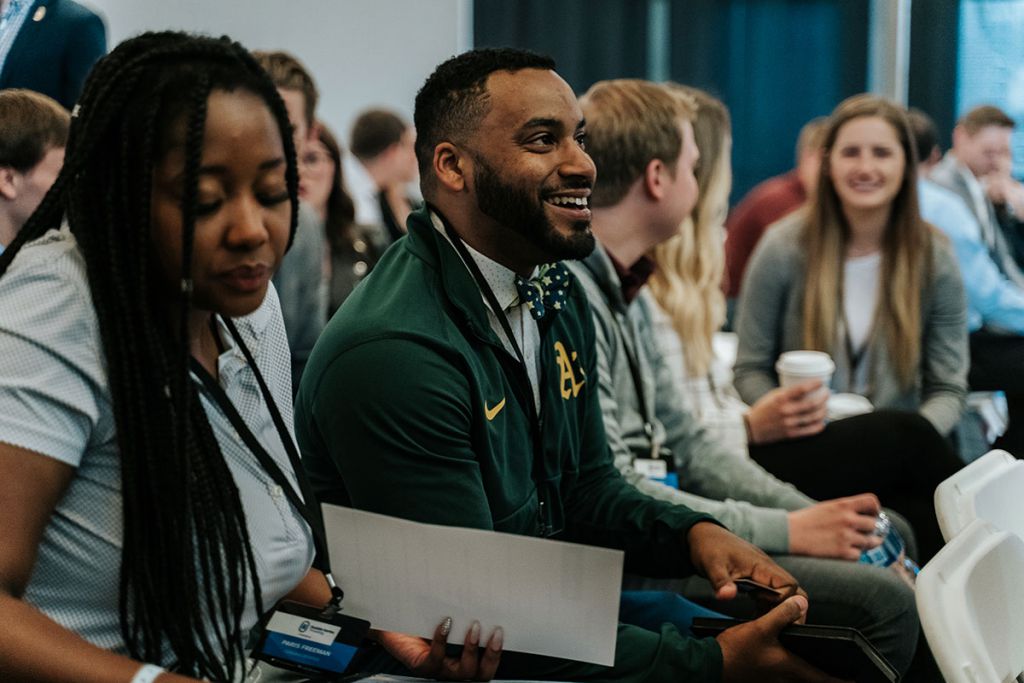 Huddle Leaders are there to assist attendees by facilitating discussions, answering questions and providing actionable insights.
9:00-10:00am

Registration and light breakfast

10:10-11:00am

Morning Keynote

11:10-12:00pm

Session #1

12:10-1:00pm

Session #2

1:00-2:00pm

Lunch

2:10-3:00pm

Session #3

3:10-4:00pm

Session #4

4:10-5:00pm

Afternoon Keynote

5:00-7:00pm

Happy Hour
* Schedule subject to change.
Teams & Leagues
Brands & Agencies
Media Companies
Tech & Other
Coordinator
Manager
Director
VP+
2020 HUDDLE SERIES EVENTS
Team Membership
$1,000 for 5 internally transferable Huddle Series tickets throughout the year. To purchase a team membership, or for more information, contact Paige Hegedus at paige@frntofficesport.com.
Vendor Package
Looking to engage your current clients or prospects? Purchase five (5) transferrable 2020 Huddle Series tickets for $1,000 to give the gift of professional advancement. Tickets may be redeemed at any FOS Huddle Series event throughout the year. To purchase a vendor package, or for more information, contact Paige Hegedus at paige@frntofficesport.com.
"Huddle Series events are like getting a one-day MBA in a certain industry topic."
– TJ Ciro, Vice President of Business Development, Opendorse
"Beyond the sweet digs, the knowledge, education & discussion was top notch. So many great takeaways."
– Carl Schmid, Director of Digital Strategy, University of Louisville Athletics
"The classroom style series encourages trading business lessons instead of business cards."
– Ted Glick, Senior Director, Sales & Service at Sacramento Republic FC